Tibetan incense industry vigorously developed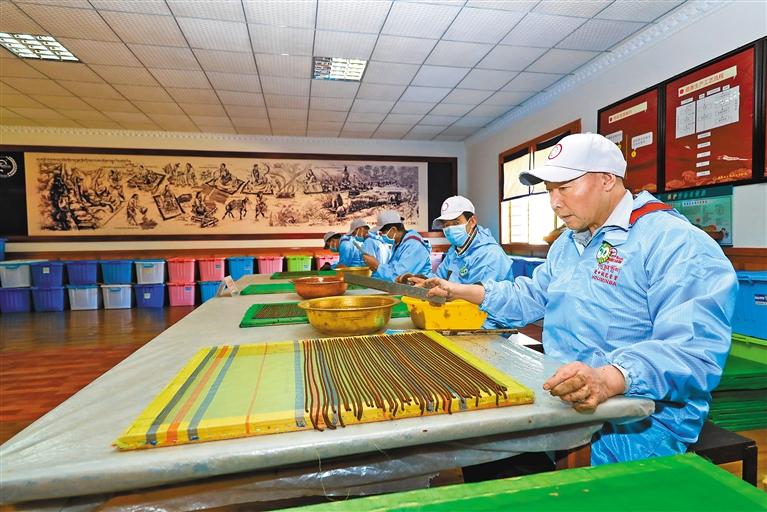 The picture shows the employees of Youminba Tibetan incense processing enterprise, a well-known Tibetan incense brand in the Tibet Autonomous Region, producing Tibetan incense.
In recent years, the Tibet Autonomous Region has made a point to develop its Tibetan incense industry, making Tibetan incense from "hidden in a boudoir and unknown" to selling inside and outside the region. After years of development, Tibetan incense has now become one of the characteristic industries with great developing potential, and is playing an increasingly important role in increasing people's income and achieving employment.