Rare scene: Mass migration of Tibetan antelope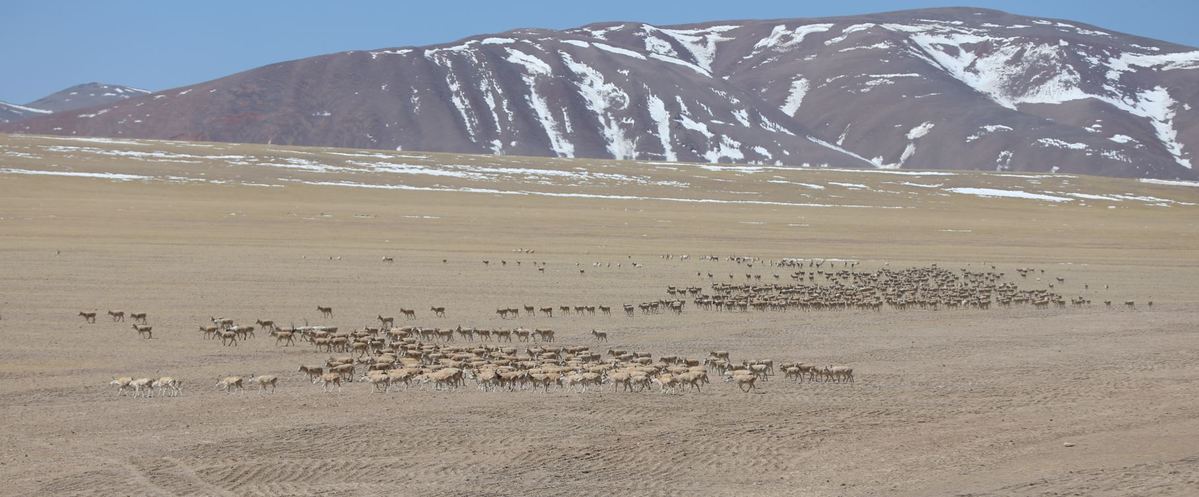 Tens of thousands of Tibetan antelope migrate over grassland in Gerze county, Ngari prefecture, in the Tibet autonomous region recently. [Photo by Sonam Rinchen/For chinadaily.com.cn]
An undulating carpet of Tibetan antelope — tens of thousands of them — migrating over grasslands captured social media recently.
The rare scene unfolded in Gerze county, Ngari prefecture, of the Tibet autonomous region.
Tibet has seen a steady increase in the populations of rare species in recent years. Benefiting from enhanced efforts to protect biodiversity, the Tibetan antelope population has grown to more than 200,000 from fewer than 70,000 decades ago.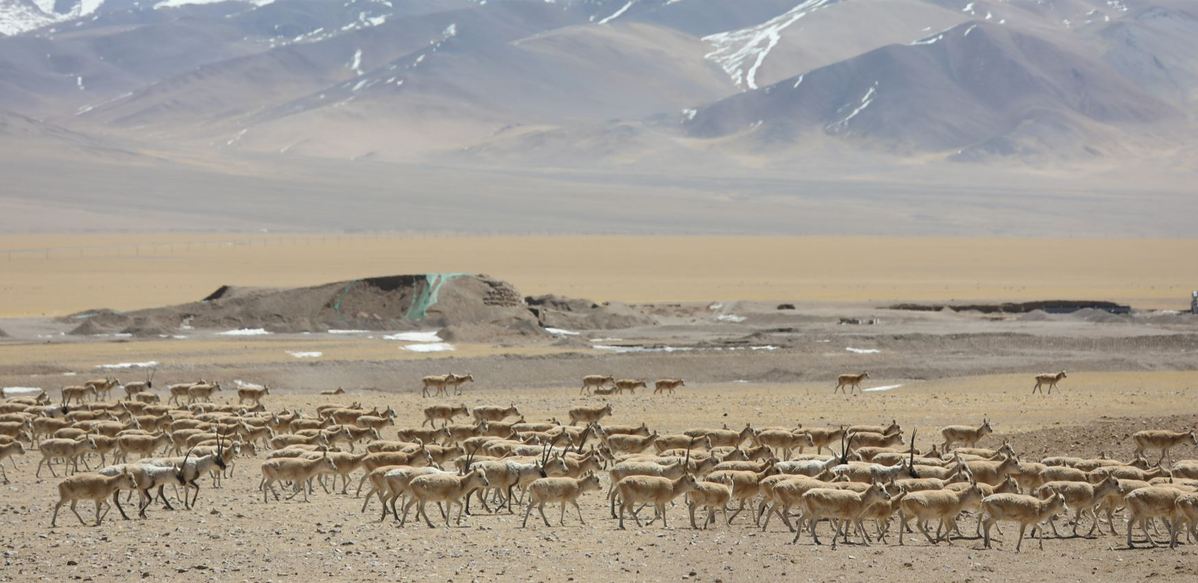 Tens of thousands of Tibetan antelope migrate over grassland in Gerze county, Ngari prefecture, in the Tibet autonomous region recently. [Photo by Penpa/For chinadaily.com.cn]
As a first-class protected animal in China, the antelopes are mostly found in the plateau region of western China, including Tibet, Qinghai province and the Xinjiang Uygur autonomous region.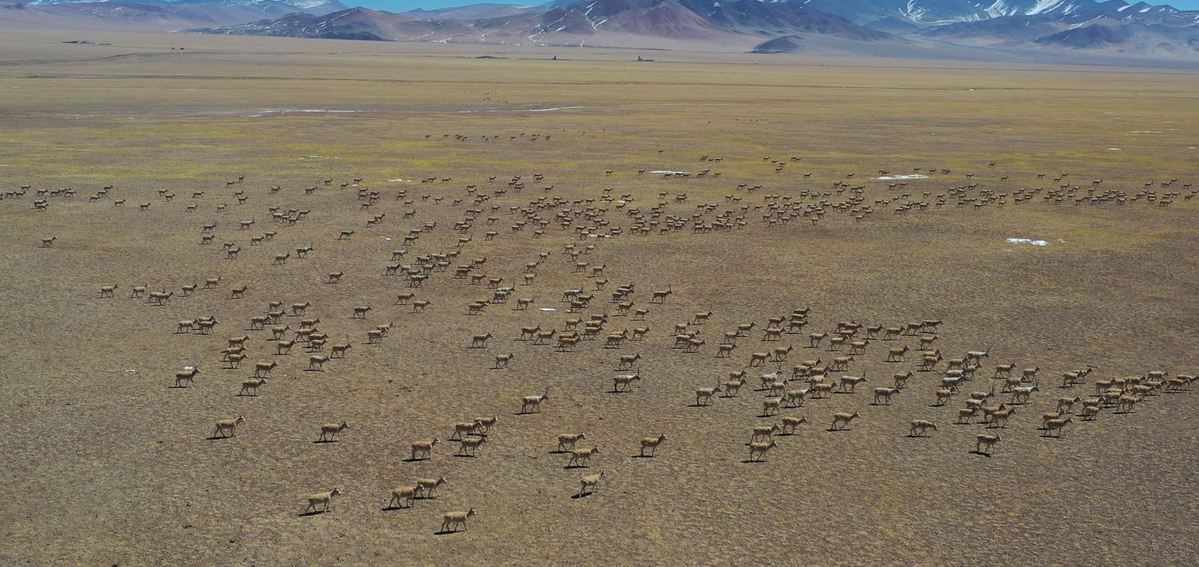 Tens of thousands of Tibetan antelope migrate over grassland in Gerze county, Ngari prefecture, in the Tibet autonomous region recently. [Photo by Sonam Rinchen/For chinadaily.com.cn]