(InTibet) Wildlife protection in Tibet continues to thrive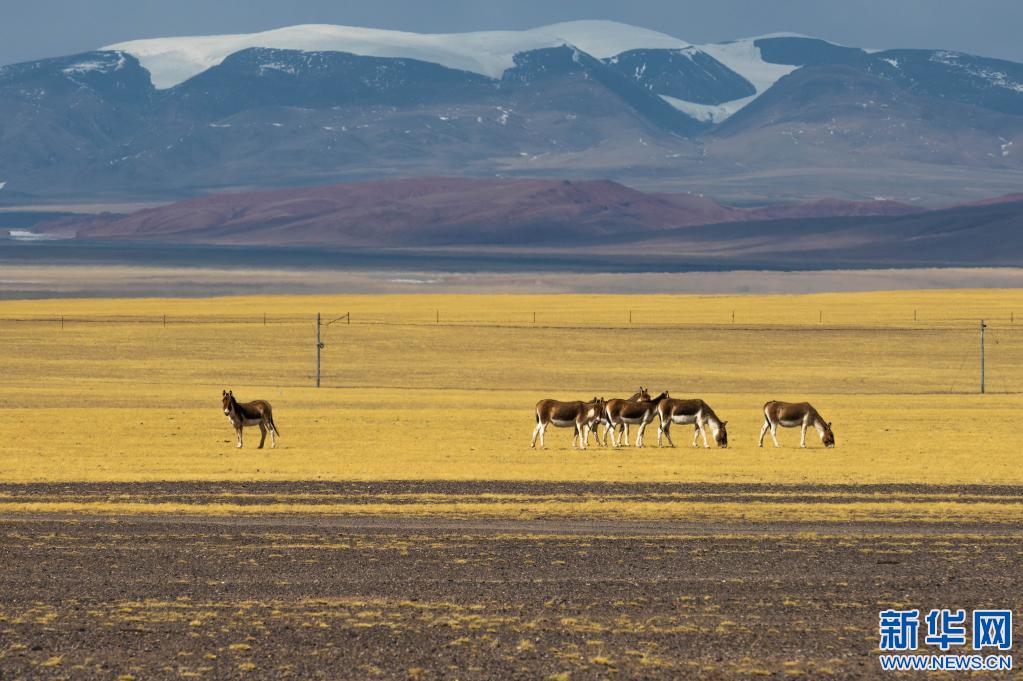 Photo taken on March 24, 2022 shows Tibetan wild donkeys in Nagqu, southwest China's Tibet Autonomous Region. (Xinhua/Zhou Dixiao)
LHASA, March 26 (Xinhua) -- Tibet Autonomous Region in southwest China has become an ideal habitat for wild animals over the years amid the region's thriving biodiversity protection endeavors.
Tibet has seen a steady increase in endangered wildlife population, thanks to its continuous efforts over the past decades.
Compared to statistics released by the regional wildlife conservation society in the 1990s, the population of Tibetan wild donkey has risen to around 90,000 from 50,000 previously.
The population of Tibetan antelope has surged from 50,000 to more than 300,000 over the past decades.
Last year, China downgraded the status of Tibetan antelope from "endangered" to "near threatened," owing to proactive anti-poaching and biodiversity protection efforts.
So far, Tibet has built 47 nature reserves covering a total area of about 412,200 square km, which accounts for more than one-third of the region's total area.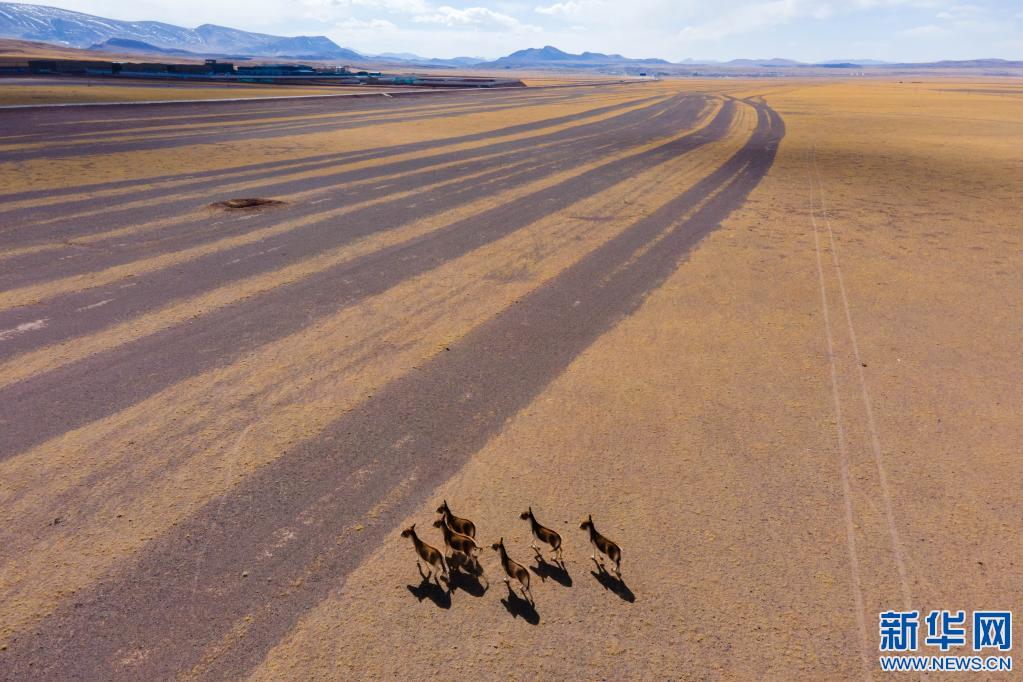 Aerial photo taken on March 24, 2022 shows Tibetan wild donkeys in Nagqu, southwest China's Tibet Autonomous Region. (Xinhua/Zhou Dixiao)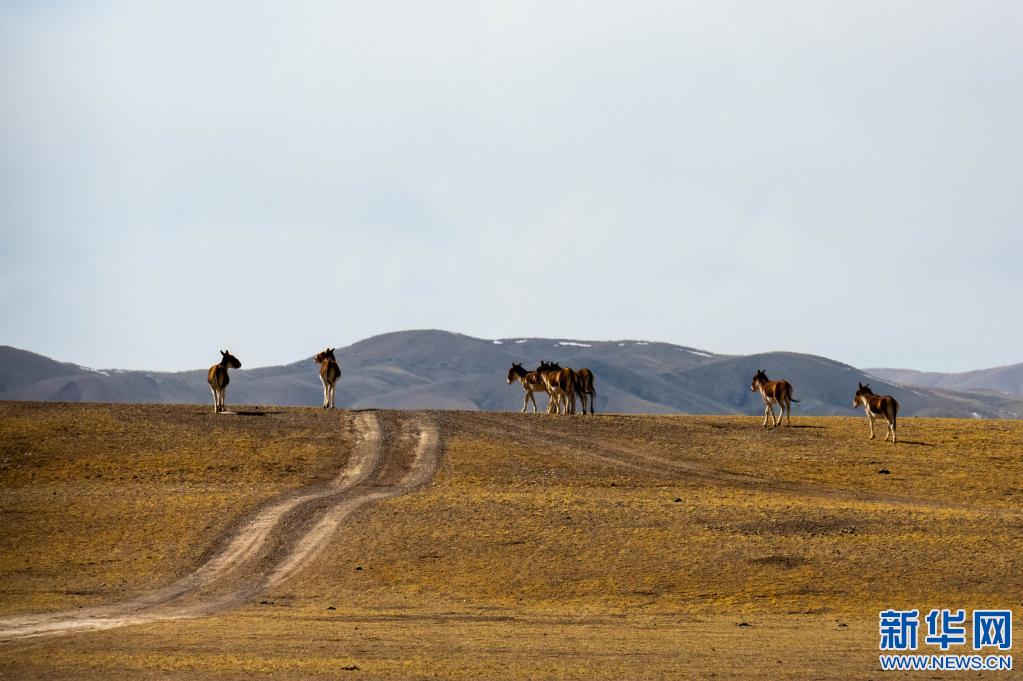 Photo taken on March 25, 2022 shows Tibetan wild donkeys in Nagqu, southwest China's Tibet Autonomous Region. (Xinhua/Zhou Dixiao)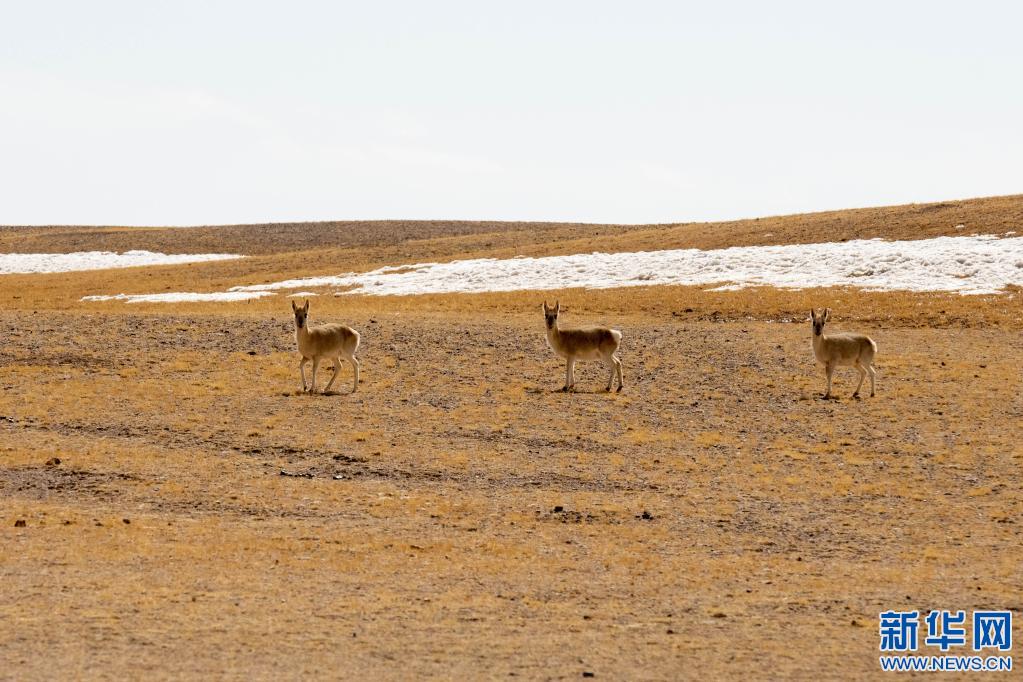 Photo taken on March 25, 2022 shows Tibetan antelope in Nagqu, southwest China's Tibet Autonomous Region. (Xinhua/Kelsang Namgyai)