Traditional Tibetan costumes thrive in modern era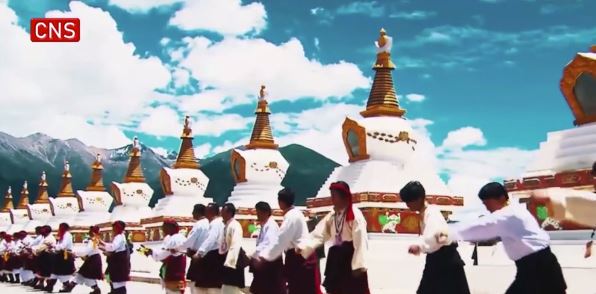 (ECNS) -- Guozhuang dance, meaning singing and dancing in a circle in the Tibetan language, is usually performed for celebration and recreation in Benzilan Town, Diqing, Yunnan Province.
Timei, 57, has spent over 40 years on making Tibetan costumes, including Guozhuang dance costumes since she was 16. She now is running a Tibetan clothes shop in Benzilan Town.
Tibetan costumes from Benzilan Town are rich in color, preserve a traditional style and incorporates elements from other ethnic groups, including the Pumi, Mongol and Yi.
Now the Guozhuang dance costume has been list as an intangible cultural heritage of Diqing.
The craftswoman has not only passed on her crafts to her daughter and her apprentice, but also run training course in her town to teach more people.