Tibetan New Year flowers made to welcome Losar in Lhasa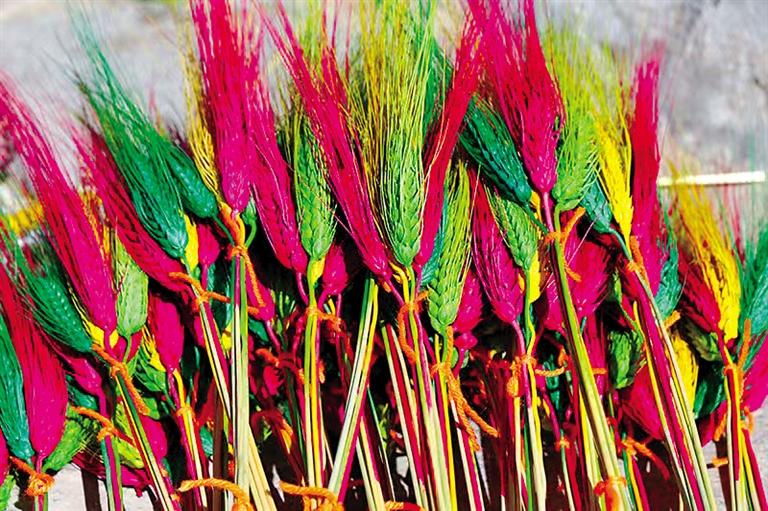 "The technique of dyeing these flowers is an intangible cultural heritage of Lhasa, and it is also a traditional characteristic industry of our community. It helps increase a lot of cash income for residents every year." Dawa Tsering, head of the Sangmu community in Doilungdeqen District, Lhasa City, Tibet Autonomous Region, said on February 17th. According to him, it is currently December in the Tibetan calendar, and almost everyone household in Sangmu community is making Tibetan New Year flowers to welcome the Tibetan New Year (also known as Losar).
The Tibetan New Year Flowers, also known as Losar Metok, are made with wheat ears and New Year flowers (a kind of plant), which are dyed into blue, yellow, green, red and other colors. Five branches of the dyed are tied into one, which means a good harvest. It is an indispensable item on the Tibetan New Year's "Qiema" box (a rectangular wooden box containing roasted barley and fried wheat grain which carries auspicious meanings).
Sangmu Village, located in the western suburbs of Lhasa, 15 kilometers away from the Potala Palace, is a major community producing Losar Metok.
In the Tibetan-style courtyard of Sangye and her family, there sits a simple stove. Sangye boiled the water in the pot, poured the prepared paint into it and stirred it evenly. Then she put wheat ears into it, watered the wheat ears and turned them over. After dyeing evenly, she lift out the wheat ears and dried them. In this way, a handful of Tibetan New Year flowers are made.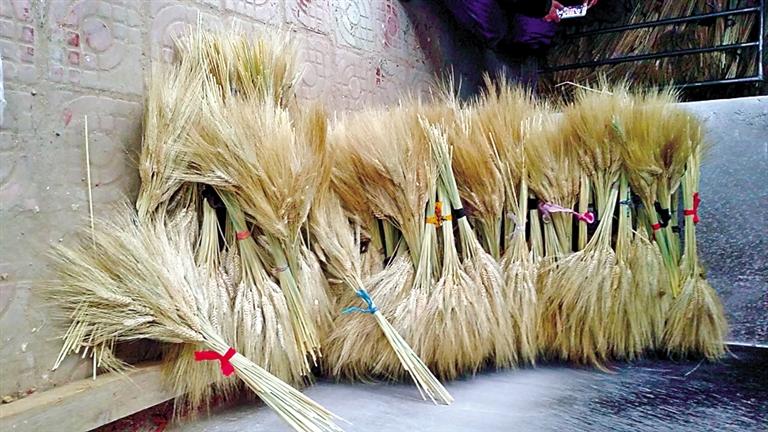 Sangye was married to Sangmu community from Nyemo County. Her husband is a freight worker. When she was young, she learned to make Tibetan New Year flowers from elders in the village, and later she started making them by herself.
"This year, we have planted 4 mu (about 0.66 acres) of wheat and New Year flowers. I plan to sell some of them wholesale, while keep the left for retail sales in the Lhasa Chomsigkang Market. The wholesale price is two or three yuan a bunch, and the retail price is four or five yuan a bunch. I will have an estimated income of 30,000 yuan."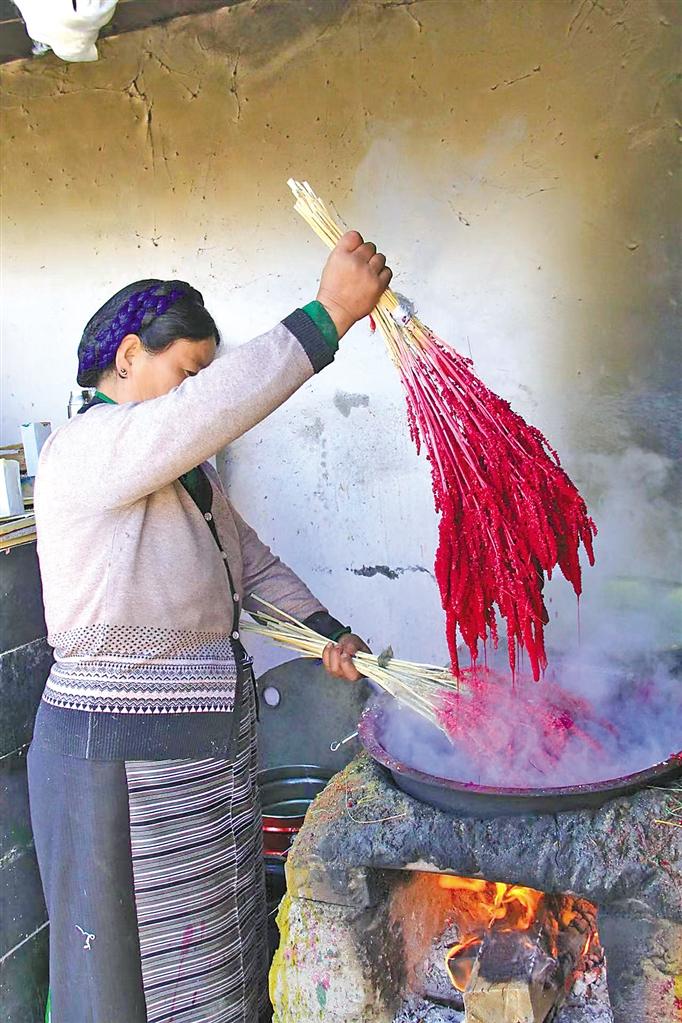 Migmar, a 45-year-old resident of the Sangmu community, says that there flows the Doilungqu River near the community, and the river valley climate produces plump wheat ears, which are suitable for producing Tibetan New Year flowers. "The wheat is planted about the same time as the highland barley. It is planted in spring and harvested in autumn. The wheat ears are stored in a rat-proof warehouse after the leaves are removed and being dried. When Losar comes, they are dyed and sold." According to him, some families in the community can realize an income of fifty or sixty thousand by making Losar Metok.
It is reported that the Sangmu community used to be a village, and now it has become a part of the city as the urban area of Lhasa continues to "expand both to the east and west". Dawa Tsering, the head of the community, also said that thanks to its location advantage, the Sangmu community bid farewell to poverty in 2016, and making Tibetan New Year flowers is an important channel for increasing income, which brings a total of millions of yuan to the community each year.