Gongbo New Year celebrated in Tibet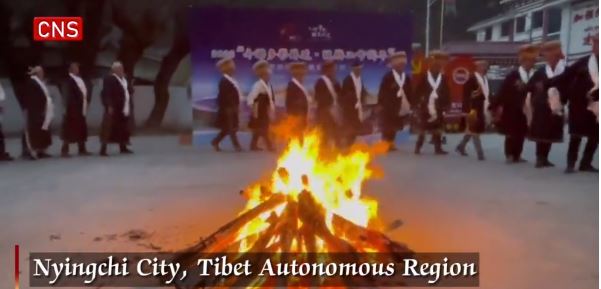 (ECNS) -- Villagers from Bayi District, Nyingchi City, Tibet Autonomous Region, celebrated their Gongbo New Year on Saturday, the earliest new year festival on the Tibetan calendar.
On the Gongbo New Year's eve, villagers held a series of folk activities such as beating ghost ceremony, treating dogs with a fancy dinner, etc.
If the dog eats Tso (an offering made of traditional Tibetan staple food Tsampa) in the wooden tray, it indicates a good harvest in the following year.
After the dog enjoys its meal, people sit around the bonfire, drink highland barley wine and share Jieda, a kind of dough ball made of butter, milk dregs and flour and baked over fire.