Tibet presses a reading agenda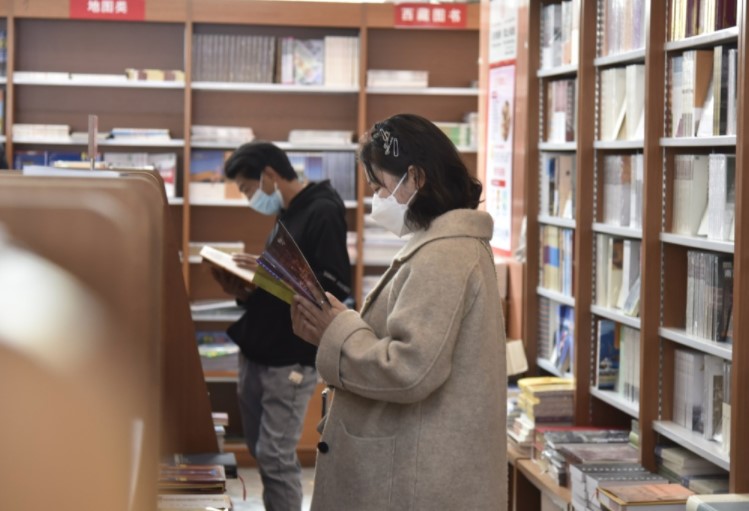 Residents patronize Xinhua bookstores in Lhasa, Tibet autonomous region, on Saturday. [Photo by Wang Yuanyuan/For chinadaily.com.cn]
The Tibet autonomous region, which has been encouraging its residents to read more, now has more than 5,400 rural libraries and 1,700 monastic libraries, an official said at a news conference recently in Lhasa.
Currently, the region has 24 newspapers and 40 magazines in Chinese and Tibetan languages. Its publication houses produce an average of 500 books, visual products and electronic publications annually.
Sun Xiangjun, vice head of region's publicity department, said that since 2015 his department has been jointly working with the region's 11 institutes, including its press, publication, radio, film and television bureau, the regional financial department and the regional development and reform commission, to put forward reading and the building of libraries as key cultural projects.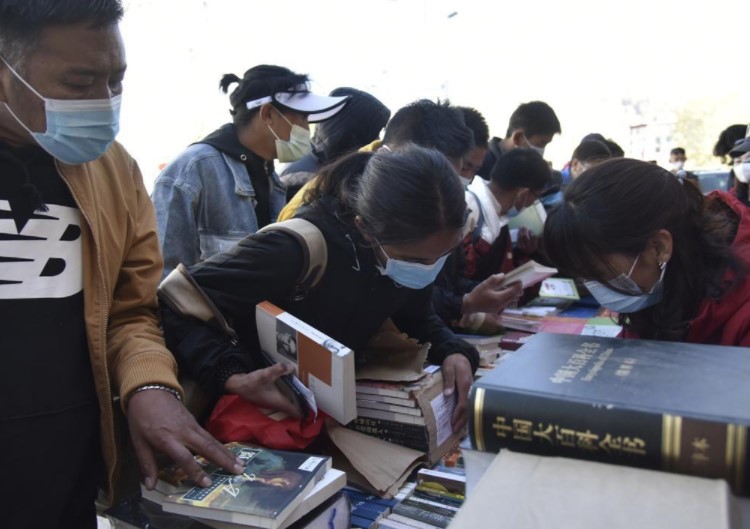 Residents patronize Xinhua bookstores in Lhasa, Tibet autonomous region, on Saturday. [Photo by Wang Yuanyuan/For chinadaily.com.cn]
"Since the 18th National Congress of the Communist Party of China, the regional government has been working to encourage people in all walks of life to get more involved in reading activities, including poem chanting, lectures, and library construction. Activities have been conducted on the annual World Book Day on April 23 every year," Sun said.
Tsetan Butri, head of the regional library, said the library is open 11 hours every day, remains opening during official holidays and it receives more than 150,000 visits every year.
"More than 20,000 books are borrowed, and more than 300,000 e-books are downloaded by readers every year," she added.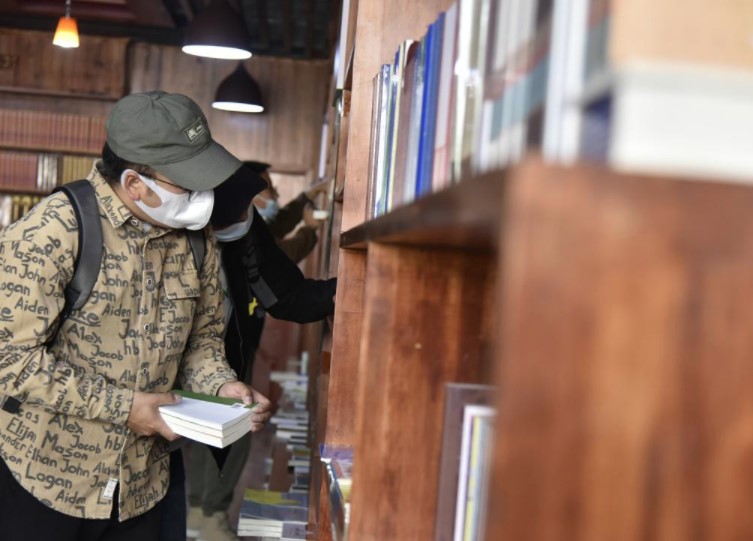 Residents patronize Xinhua bookstores in Lhasa, Tibet autonomous region, on Saturday. [Photo by Wang Yuanyuan/For chinadaily.com.cn]