More national parks planned to save biodiversity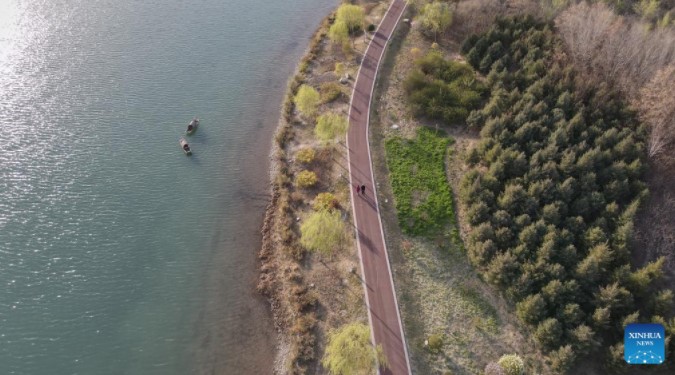 A group of new national parks will be established this year in key ecological regions around China to boost sustainable development and provide more public eco-products for a shared community of mankind, a senior official with the national forestry authority said on Thursday.
Regions that hold important ecological functions, including the Qinghai-Tibet Plateau, the Yellow River and the Yangtze River watersheds, will be home to the emerging new national parks, said Li Chunliang, vice-minister of the National Forestry and Grassland Administration.
China will identify about 50 national park candidate areas to select from, and the national parks are expected to form the largest system of their kind in the world, said Li, while addressing a sub-forum that discussed the role of national parks in safeguarding harmony between man and nature at the 2022 Boao Forum for Asia Annual Conference, which closed on Friday.
The total area of the candidate national parks are projected to cover 10 percent of China's 9.6 million square kilometers of land area, which contain the country's most characteristic ecosystems and 80 percent of the wild animals and plants under key national protection.
China announced its first group of national parks at the 15th Meeting of the Conference of Parties to the Convention on Biological Diversity held in Kunming, southwestern Yunnan province, last year. They are the Sanjiangyuan National Park, the Giant Panda National Park, the Northeast China Tiger and Leopard National Park, the Hainan Tropical Rainforest National Park and the Wuyi Mountain National Park.
Li said national parks have become attractive "business cards" for displaying the beauty and charm of China's nature and culture. A set of administrative procedures will be released soon to ensure sound and effective construction of national parks.
"Biodiversity is the living fabric of our planet. It underpins ecosystem functioning and the provision of ecosystem services essential for human well-being, and its rapid decline threatens nature and people alike," Shahbaz Khan, director of UNESCO Beijing Office, said at forum.
Khan said UNESCO highly values China's sustainable actions in protecting its heritage, its cultural and biological diversity, and efforts in fulfilling its vision of eco-civilization and supporting the broad mandate of UNESCO.