Candid cats: Snow leopards pose unwittingly for cameras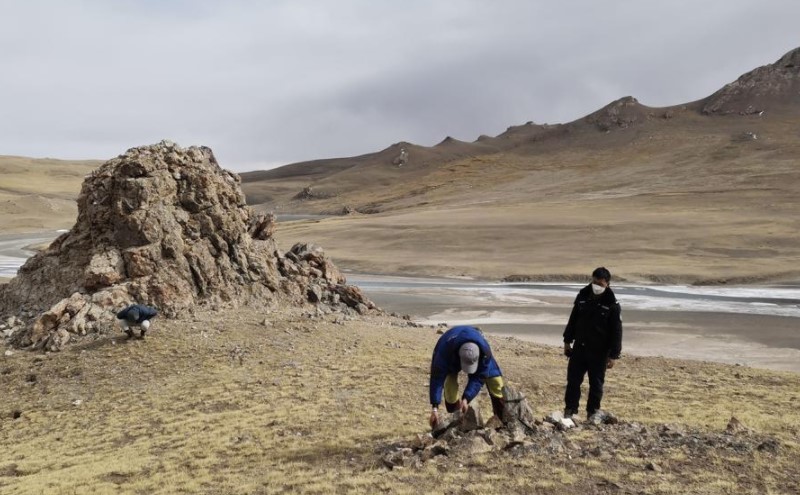 Local herders and survey personnel place infrared cameras in Nagchu, Tibet autonomous region. [Photo provided to chinadaily.com.cn]
Images captured in places around Nagchu, Tibet autonomous region, indicate that the city is a stable home for snow leopards, the city's forestry and grassland bureau said.
The rare big cats are protected at the highest level in China.
Starting at the end of 2021, the bureau and the ShanShui Conservation Center have been investigating to understand the distribution and population density of snow leopards in Nagchu, an important area for the animals.
Over the last few months, 143 infrared cameras were placed in high-density areas for snow leopards in the city's 11 counties and one district. The cats have been recorded some 100 times.
Local forest patrol officers and herders have been trained as ecological monitors and managers so they can identify snow leopard habitat and use various equipment, said Zhao Xiang, director of the center.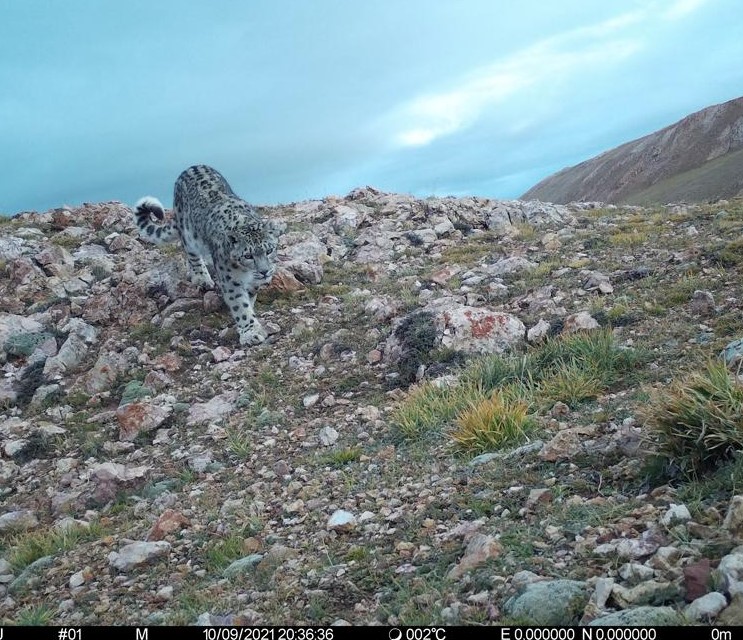 A snow leopard on a hill in Nagchu, Tibet autonomous region. [Photo provided to chinadaily.com.cn]
"The participation of herdsman in monitoring will help to establish a long-term and stable monitoring network for snow leopards. This will help in collecting data on the animals, as well as biodiversity data, which over the long term will contribute to scientific research and conservation," Zhao said.
"The captured image data shows that carnivores — including the snow leopard, wolf, Tibetan brown bear, black bear, Eurasian lynx and dhole wild dogs — have been stable inhabitants of the area," said Mao Shiping, an official from Nagchu's forestry and grassland bureau.
"Large carnivores rely strongly on adequate herbivores for their survival and reproduction, which fully reflects the authenticity and integrity of natural ecosystems in Nagchu."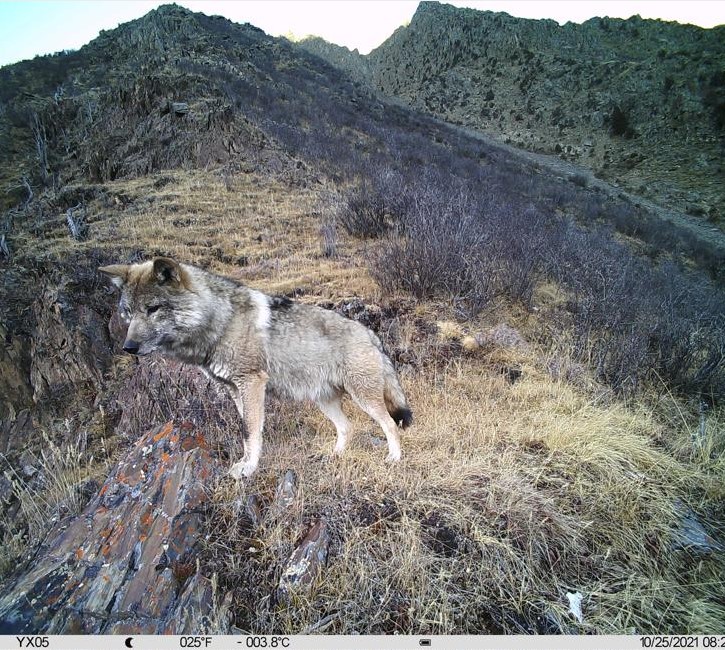 An image of a wolf, a second-class protected species in China, was captured on an infrared camera in Nagchu, Tibet autonomous region. [Photo provided to chinadaily.com.cn]