Peach blossoms bloom in Nyingchi, Tibet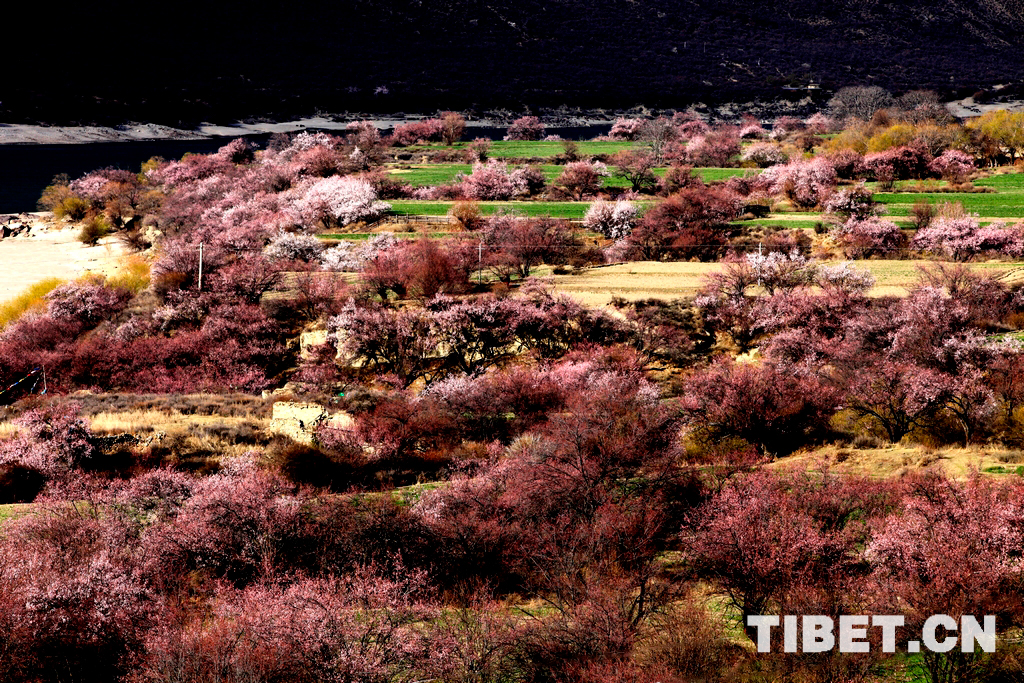 Parlung Zangbo, known as the "mother river" of Bome, scours out the third largest canyon in the world, the Parlung Zangbo Grand Canyon, as it flows from east to west. The altitude of the canyon decreases along the way from east to west, too. Tangmai, a village in Bome County with an altitude dropping to less than 2,000 meters, has a relatively warm climate, and the peach blossoms here bloom first in Nyingchi.
Every year, in early March, you can enjoy the "pink world" along the G318. Dotted with pink flowers and green forests, the plateau attracts us with its unique charming spring. Different from the peach blossoms in other places in Bome, such as Boidoi Peach Blossom Valley, the peach blossoms here seem to be integrated with the forest, and the peach blossoms among the cliffs seem to be lush, in varied poses and with different expressions.