Saga Dawa festival celebrated in Tibet
June 14th this year is the 15th day of the fourth month in Tibetan calendar, when the Tibetan Buddhist traditional religious activity Saga Dawa is celebrated in the grandest way.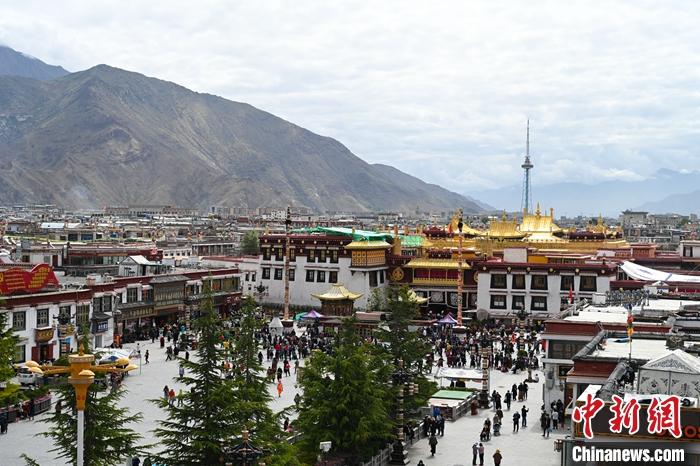 The picture shows believers circumambulating along "Barkhor" outside the Jokhang Temple in Lhasa.
The fourth month of the Tibetan calendar is called Saga Dawa or Buddha month. It is said that Buddha Sakyamuni was born, attained enlightenment and nirvana in the month. During this period, believers commemorate the Buddha through various forms such as chanting sutras, giving alms, burning incense, and releasing animals.
On the Barkhor circumambulation, believers line up to enter the Jokhang Temple in an orderly manner, and some believers worshiped with full-body kowtowing. Outside the entrance of the ancient city of Barkhor, believers and tourists line up as usual, and enter in an orderly manner wearing masks.
In addition to the Barkhor circumambulation, there are three other circumambulations in Lhasa: "Nangkhor" along the main hall of Jokhang Temple, "Tsekhor" along the Potala Palace and "Lingkhor" along the old downtown of Lhasa.
Lingkhor is the longest circumambulation, with many medical service points along the way, and health service vehicles and medical staff are standing at any time.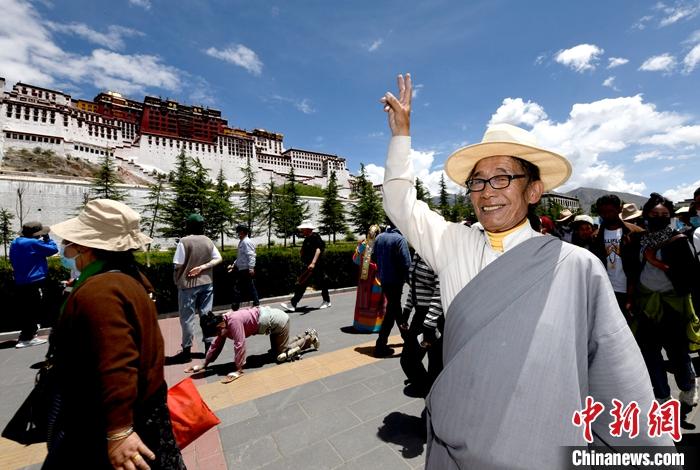 The picture shows believers circumambulating around the Potala Palace.  
At each crossing along Lingkhor, traffic police and volunteers are on duty to keep order. The service stations along the way provide believers with boiling water and masks.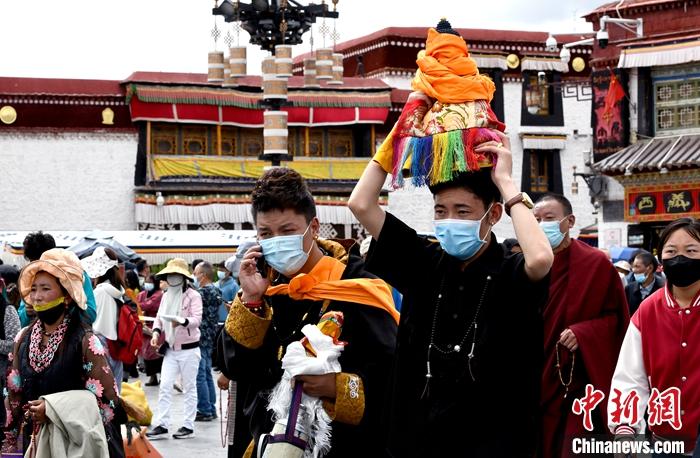 The picture shows believers circumambulating with Buddhist images on the top of heads.
There are also shops with daily necessities, Buddhist supplies, costumes, and fruit and flowers along Lingkhor. The owners can get a decent income during the time.