Tibetan Opera gets grassroots training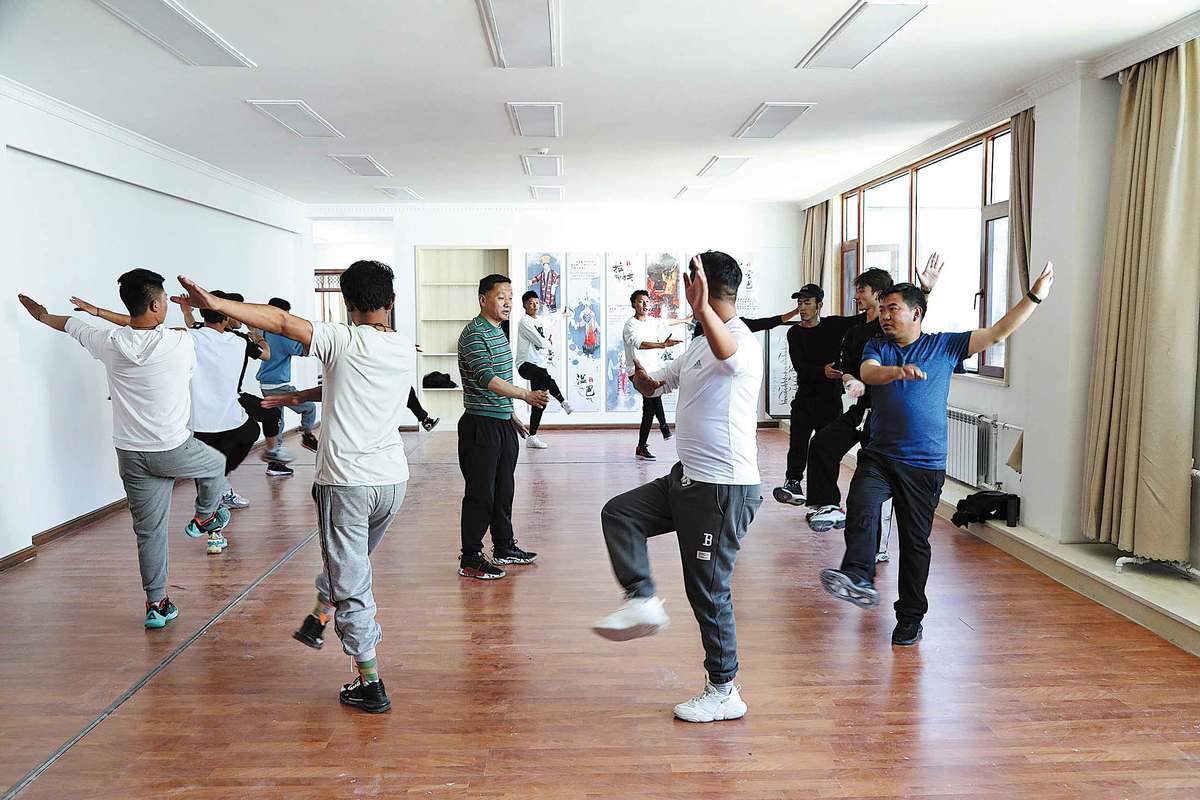 Participants in a 10-month training program for Tibetan Opera are instructed by a teacher in Lhasa, Tibet autonomous region. PALDEN NYIMA/CHINA DAILY
A 10-month grassroots training program for Tibetan Opera performers kicked off recently in Lhasa, capital of the Tibet autonomous region.
Organized by the region's cultural department and the first such program of its kind, its aim is to train more artists and promote exchange and communication between different practitioners. The program also seeks to broaden opera education, encourage innovation and help protect and pass on the tradition to future generations.
"National-level actors from Tibetan opera troupes, as well as experts and scholars from the region's Institute of Ethnic Art and regional drama troupe, have been invited to give lessons," Zou Jiamo, deputy head of the department, said at the opening ceremony recently.
He added that 28 grassroots-level Tibetan opera singers from different parts of the region will participate in the program and study performance, singing, dance and theory. "As a treasure of traditional Chinese culture, Tibetan Opera must be passed on and protected," said Zou, adding that writers and artists have an obligation to promote culture, prosperity and the development of talent.
Tibet is currently home to 153 folk opera groups, with more than 3,000 performers practicing and preserving the art.
Chime Lhamo, an actor with an art troupe from Lhokha city's Nedong district, said she was pleased to be chosen as one of the trainees and that she cherishes the opportunity to learn new things.
"I will set a goal for myself, and I hope the training will help improve my professional abilities and skills," she said, adding that she will transmit what she learns to her colleagues afterward.
Phundron, an actor with the region's Tibetan Opera troupe, said that it's good that actors are being brought together to learn new things and that she was also pleased to be one of the program's beneficiaries.
"I want to express my sincere thanks to the regional cultural department and the Tibetan Opera troupe for providing us this great opportunity, and for all the hard work they have put into making it happen," she said. "The program will let trainees learn new things about singing, performance, gestures and movements, as well as the dances performed by different Tibetan opera troupes," she said.
"We will never forget the effort to pass on, preserve, research and maintain the health of Tibetan Opera, and I believe this will contribute to the overall development and health of Chinese traditional culture."
By PALDEN NYIMA and DAQIONG in Lhasa