Tibet makes further transportation infrastructure progress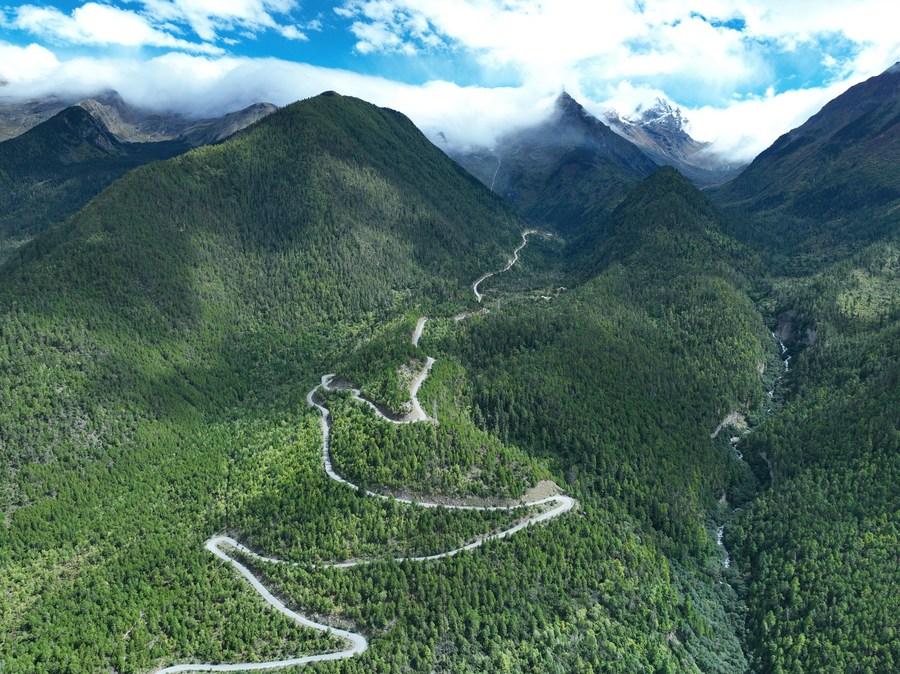 Aerial photo taken on Sept. 30, 2022 shows the highway linking Pad Township in the city of Nyingchi and Medog County, southwest China's Tibet Autonomous Region.(Photo by Dong Zhixiong/Xinhua)
LHASA, March 10 (Xinhua) -- Southwest China's Tibet Autonomous Region made further progress in transportation infrastructure development in 2022, bringing the total length of roads open to traffic to 121,400 km, the regional transportation authority said on Friday.
In 2022, the plateau region invested almost 16.39 billion yuan (about 2.35 billion U.S. dollars) in fixed assets for road transportation.
Since 2016, the region has spared no effort in investing in the development of rural road networks. As of now, 662 townships and 4,382 villages in Tibet have been connected by hardened roads, accounting for 95 percent and 78.76 percent of the total, respectively.
"Tibet will complete fixed-asset investment of 26.3 billion yuan in road construction and increase the length of roads open to traffic to 124,000 km this year," said Liu Zhiqiang, director of the regional department of transport.