3 villages in Tibet among 'most beautiful'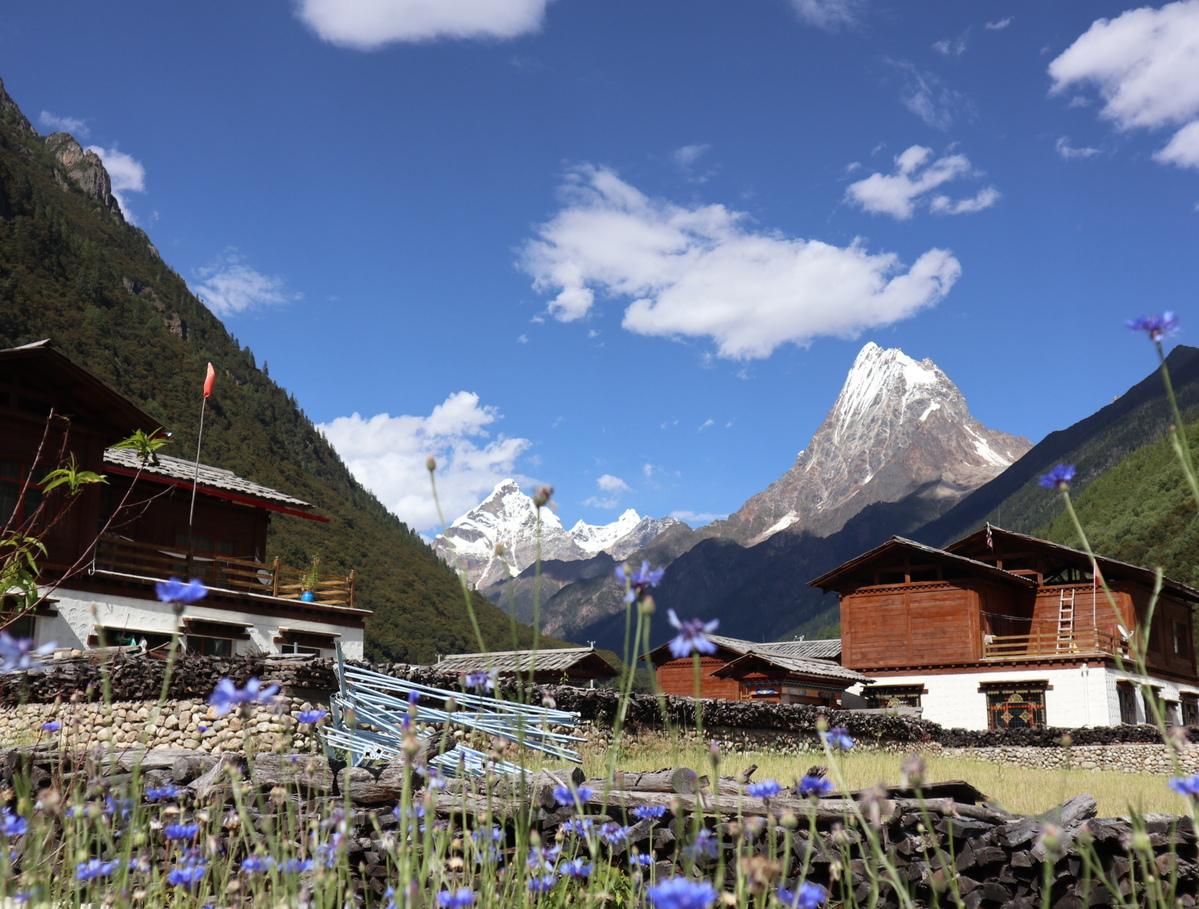 Tsogo village in Kongpo Gyamda county of the Tibet autonomous region, is surrounded by snow-capped mountains. [Photo by Palden Nyima/For chinadaily.com.cn]
Three villages in the Tibet autonomous region were placed on the list of China's most beautiful leisure villages of 2022 recently by the Ministry of Agriculture and Rural Affairs, Tibet Daily reported.
The three winners — Tsogo village in Kongpo Gyamda county in Nyingchi, Penak village in Doilungdechen county and Yolshung village in Drachen county — were among the 255 that won the honor.
Penak and Yolshung also won the tiles of feature farmhouse entertainment villages.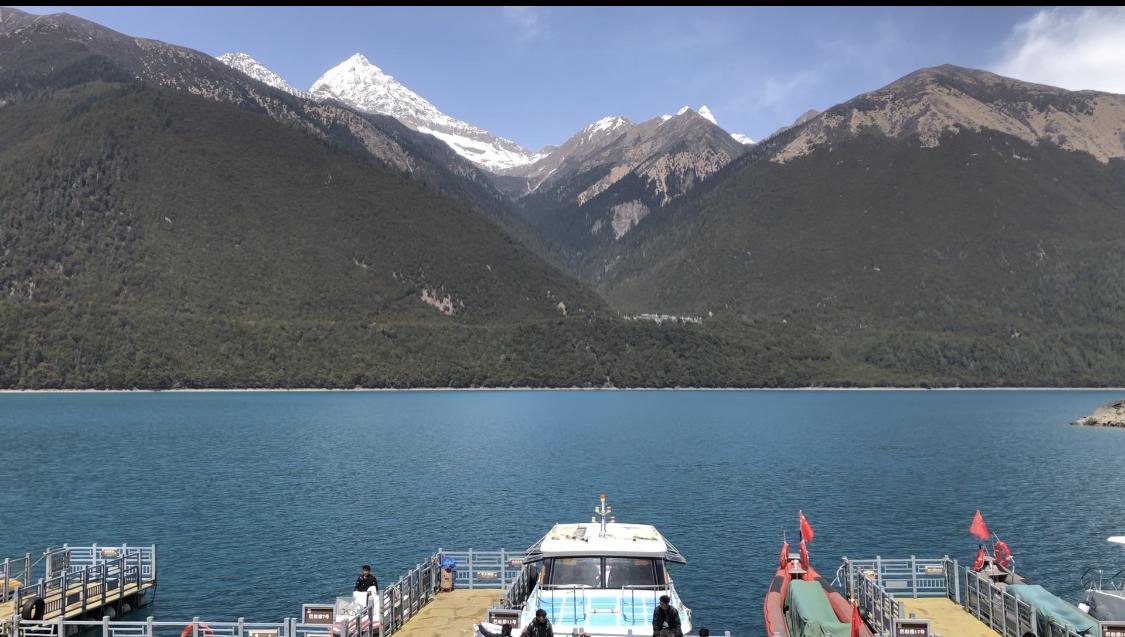 Drasum Tso Lake is near Tsogo village in Kongpo Gyamda county of the Tibet autonomous region. [Photo by Palden Nyima/For chinadaily.com.cn]
Building a beautiful leisure village is key way to promote the ecological values of rural production and life, broaden the sources of income for farmers and support an important measure to promote the integrated development of primary, secondary and tertiary industries in rural areas.
In recent years, Tibet's Department of Agriculture and Rural Affairs has been attaching great importance to infrastructure construction.
Currently, Tibet has 30 villages rated as most beautiful leisure villages.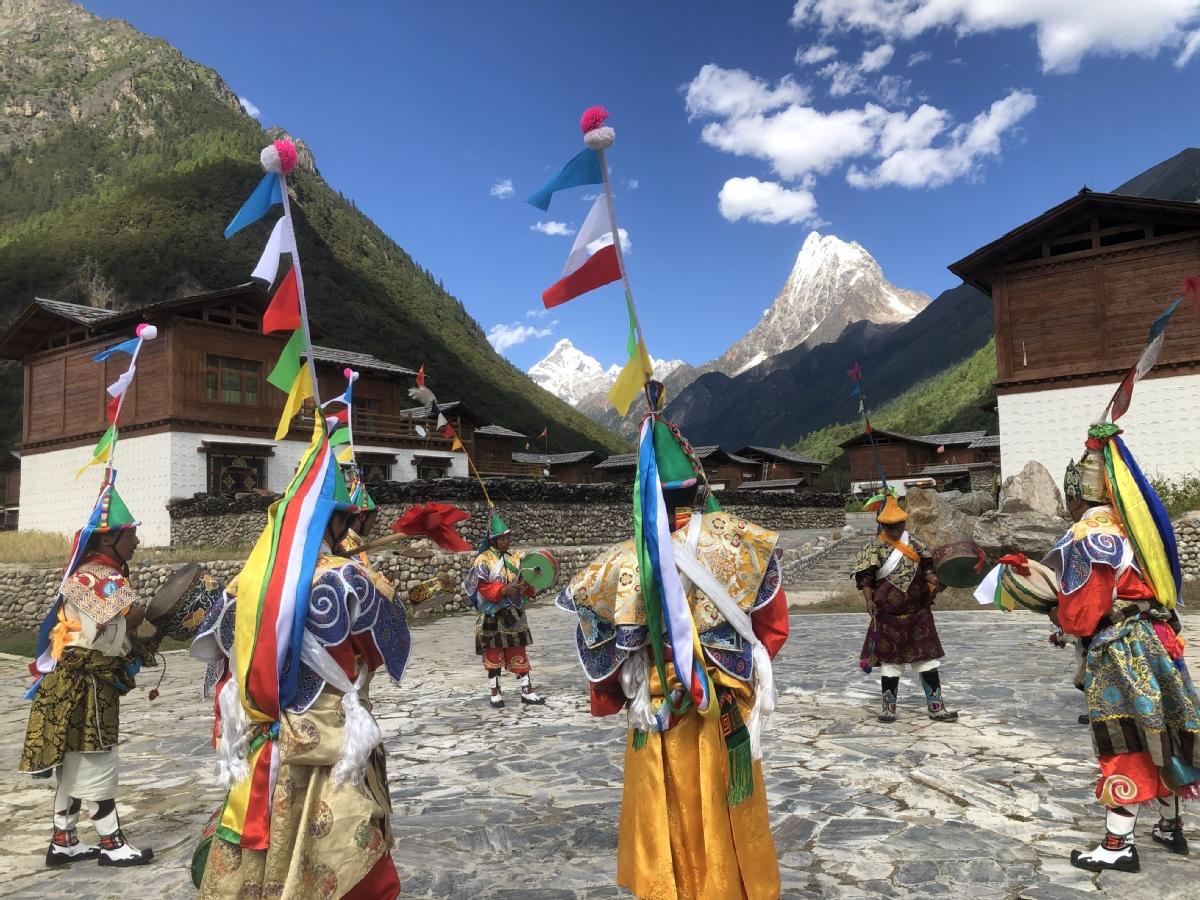 Tibetan villagers perform a traditional dance in Tsogo village in Kongpo Gyamda county of the Tibet autonomous region. [Photo by Palden Nyima/For chinadaily.com.cn]