Chongye: "Pleasant Sound" floating in the clouds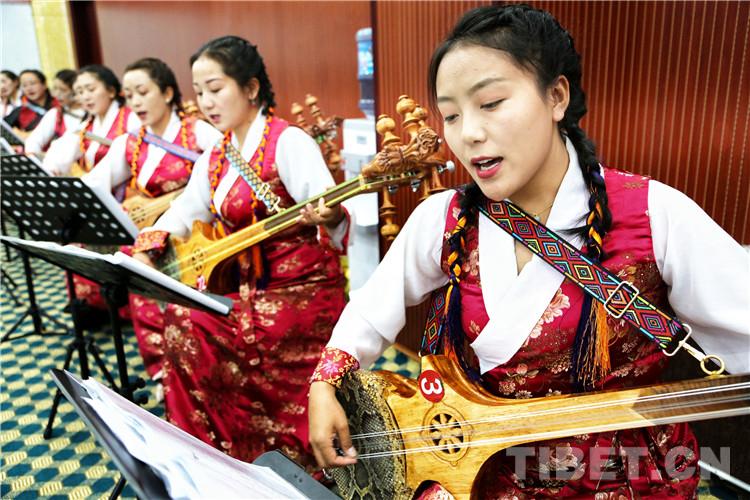 "Zha Nian", commonly known as the six-stringed guitar, is a plucked musical instrument. "Zha Nian" is a Tibetan transliteration, with "Zha" meaning "sound" and "Nian" meaning "pleasant to the ear". "Zha Nian" is translated as "sound to the ear". The County Party Committee and the County Government of Chongye, Lhoka City, Tibet Autonomous Region made efforts to inherit and innovate the excellent traditional Chinese culture via holding free and regular "Zha Nian" training courses.
In the middle of summer, on the evening of July 20, Chongye County held the graduation ceremony and report performance of the second "Sound of Joy" "Zha Nian" training course.
53-year-old Kelzang is the oldest student in this report performance. "After participating in the class, I have found the joy of life in both learning and improvement, and I fell in love with this 'sound to the ear'," said Kelzang.
During the performance, there were also many "post-90s" students.
It is reported that since the establishment of the "Voice of Joy" "Zha Nian" training course in Chongye County, it has trained 47 fans of traditional culture playing "Zha Nian", strengthened the training of cultural talents, and won unanimous praise in the county.