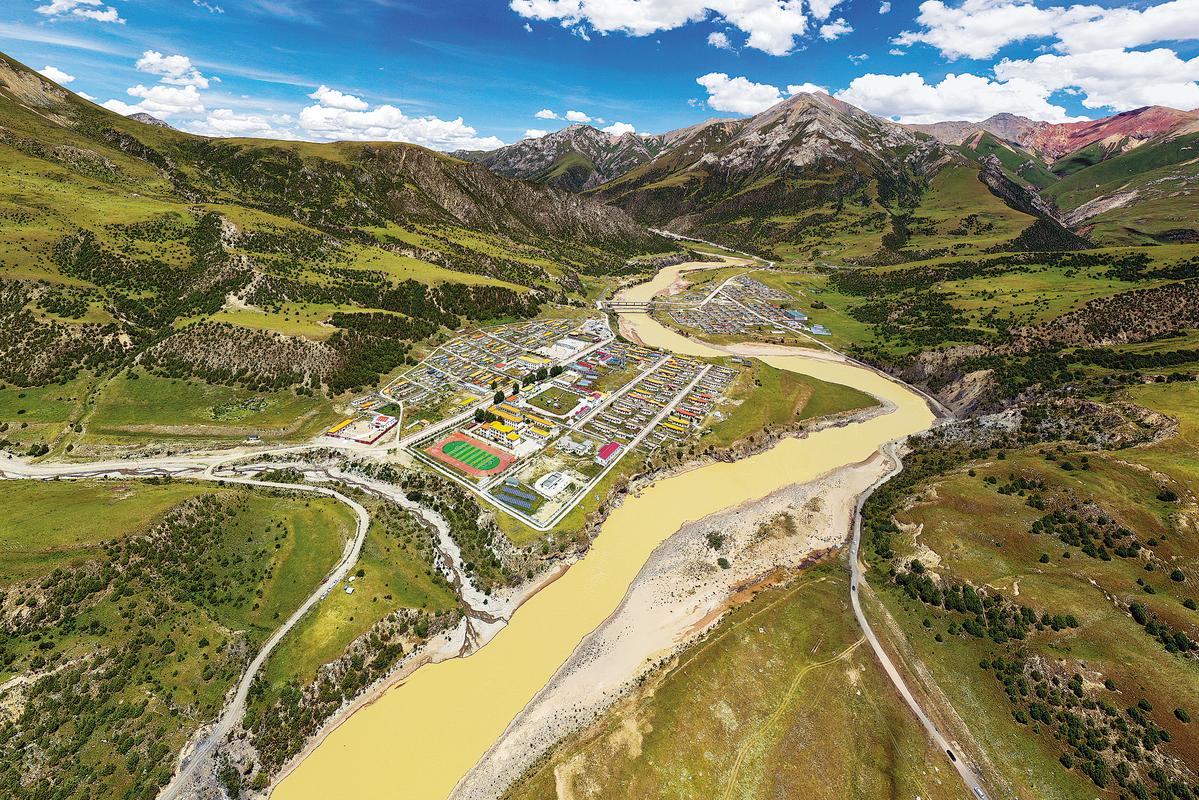 The Zachu River, a tributary of the Lancang River, runs through Angsai Canyon, where the video/photography week was ongoing, on Aug 10. FENG YONGBIN/CHINA DAILY
Celebration at source of one of the world's greatest rivers in Qinghai province is cultural extravaganza
The Lancang/Mekong International Video/Photography Week 2022 opened in Zadoi county in Qinghai province on Aug 9. As part of the core area of the Three-River-Source National Park, Zadoi is home to the source of the Lancang/Mekong. The river, which is known as the Lancang in China and as the Mekong in Southeast Asia and the rest of the world, flows from China through Myanmar, Laos, Thailand, Cambodia and Vietnam, en route to the South China Sea.
The night sky above Angsai Canyon on Aug 7. QIU BI/FOR CHINA DAILY
The video/photography week is part of a series of cultural activities focused on the source of the great river and features photo sessions based on different themes, such as folk culture, astrophotography, wildlife and rafting. An outdoor song and dance gala show was held to celebrate the event.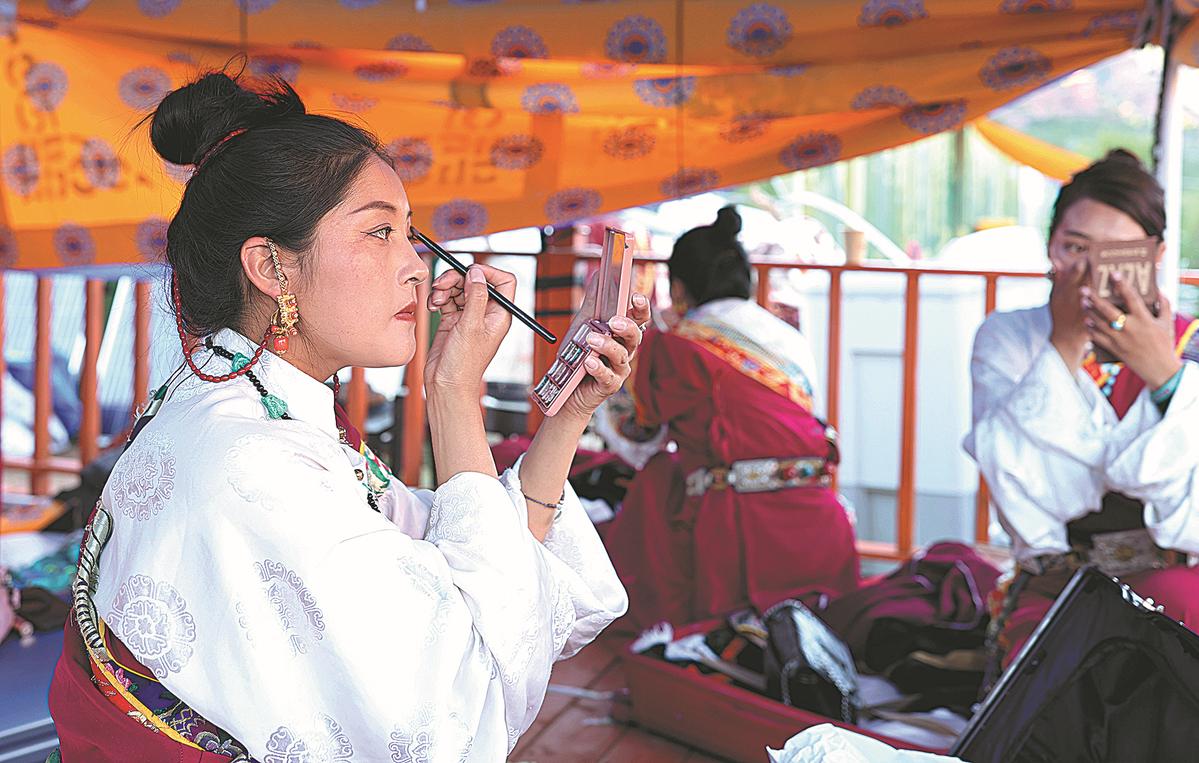 Tibetan performers put on makeup in their tent and prepare to participate in a bonfire night event on Aug 8 to celebrate the Lancang/Mekong International Video/Photography Week 2022 in Zadoi county in Qinghai province. FENG YONGBIN/CHINA DAILY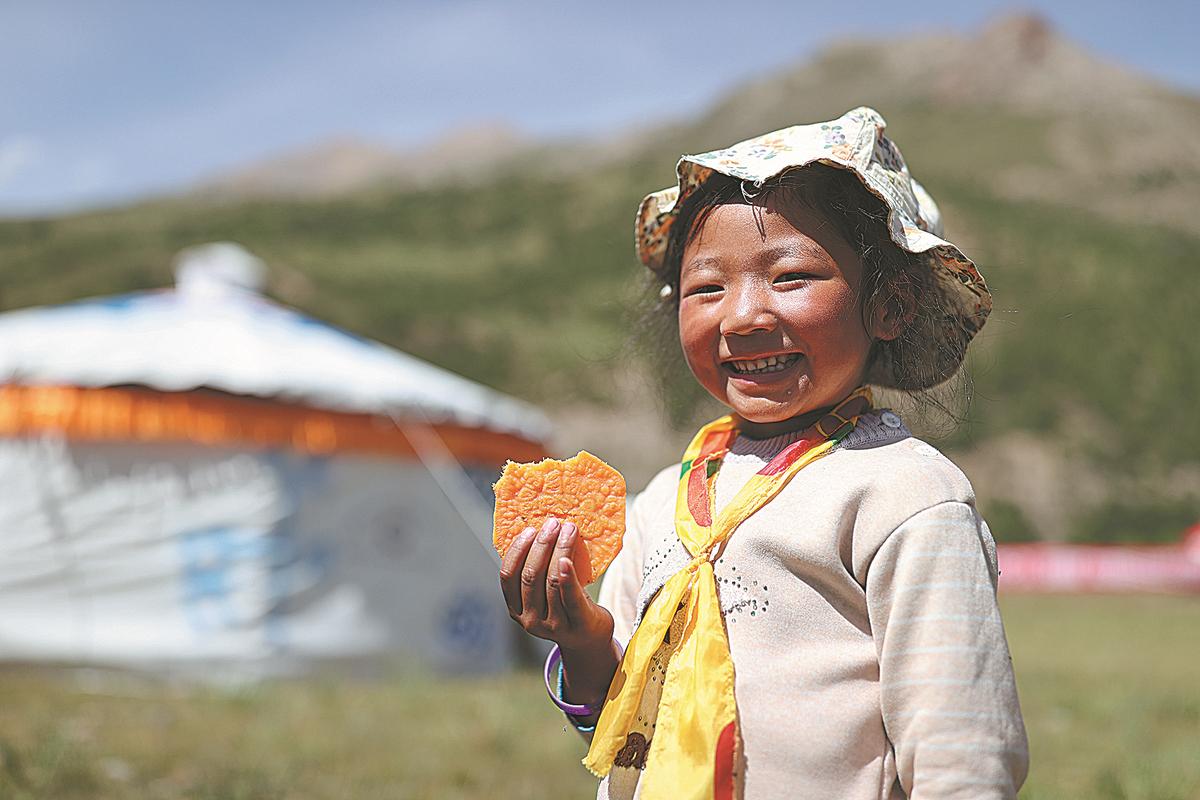 A Tibetan child plays on the campsite. FENG YONGBIN/CHINA DAILY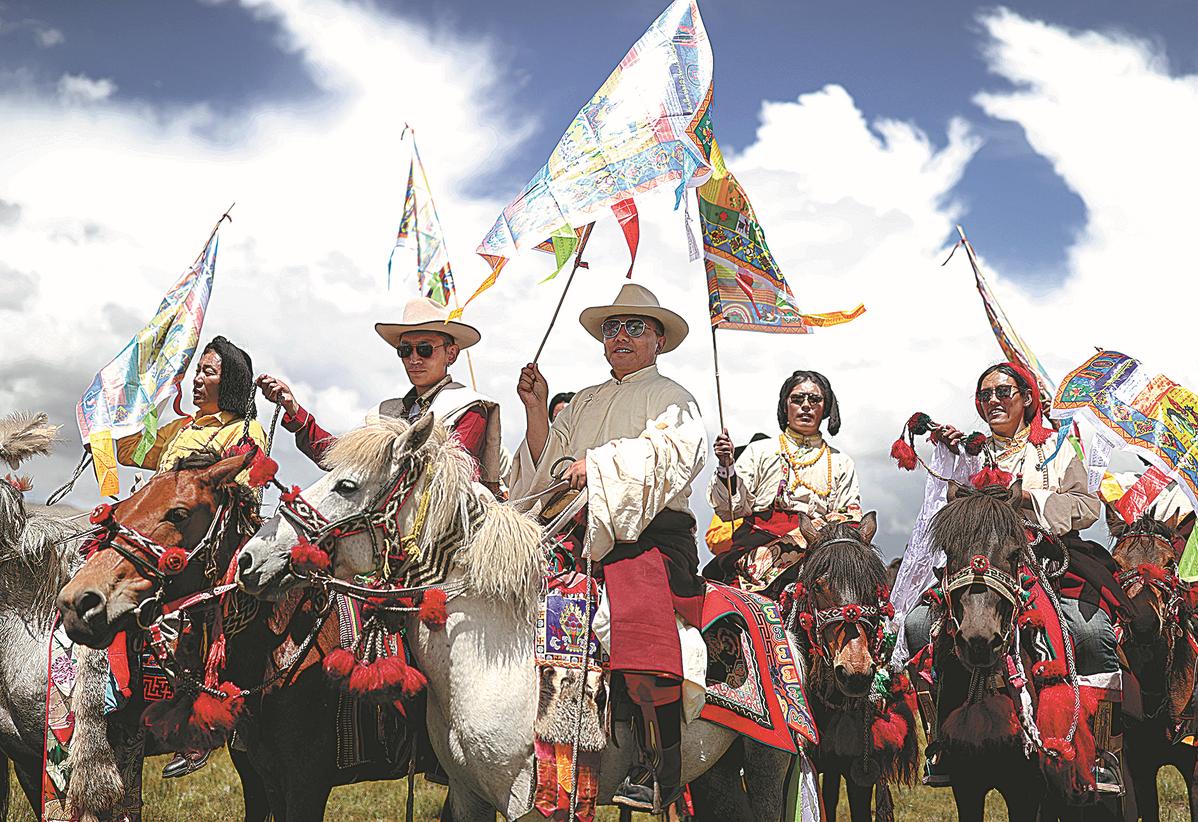 Tibetan nomads hold a welcome ceremony on horseback for visitors on Aug 11. FENG YONGBIN/CHINA DAILY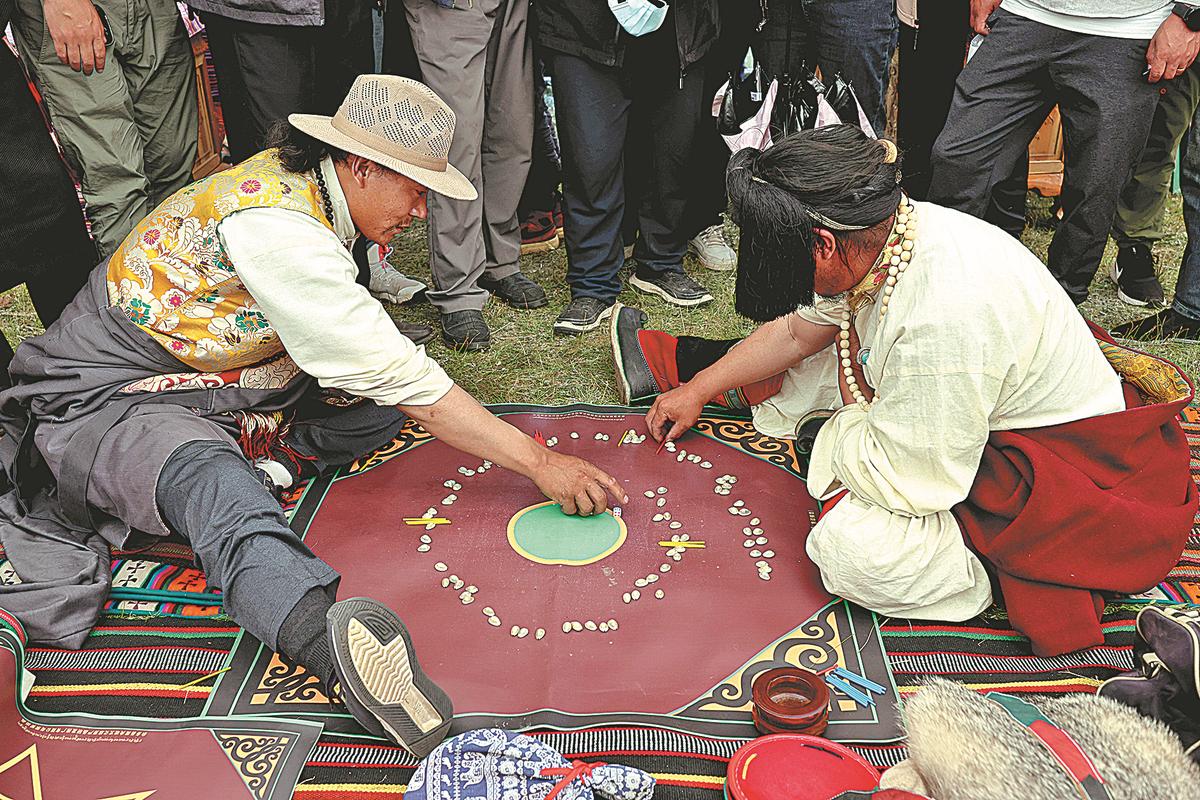 Herders play a game on the grasslands in Zadoi during the event. FENG YONGBIN/CHINA DAILY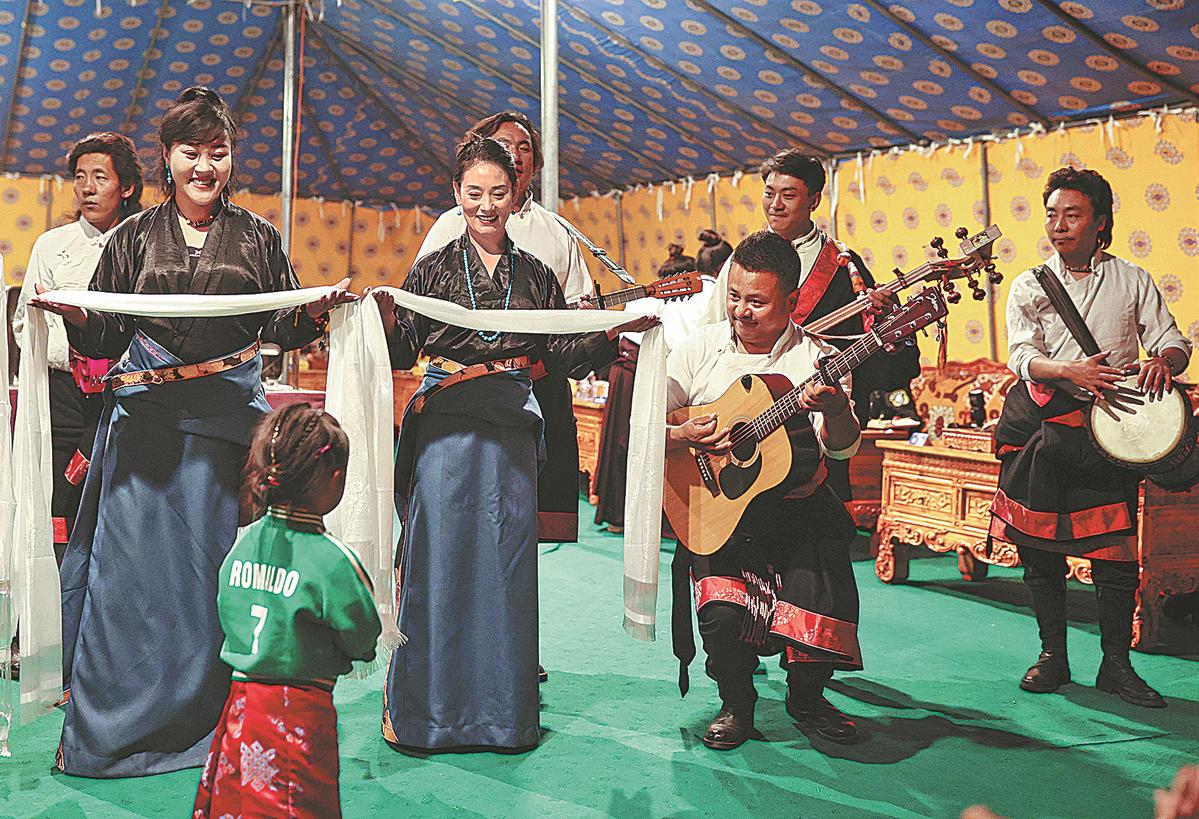 Tibetan performers welcome a child visitor in a tent on the evening of Aug 8. By FENG YONGBIN and CHEN LIANG