Tibet has built more meteorological stations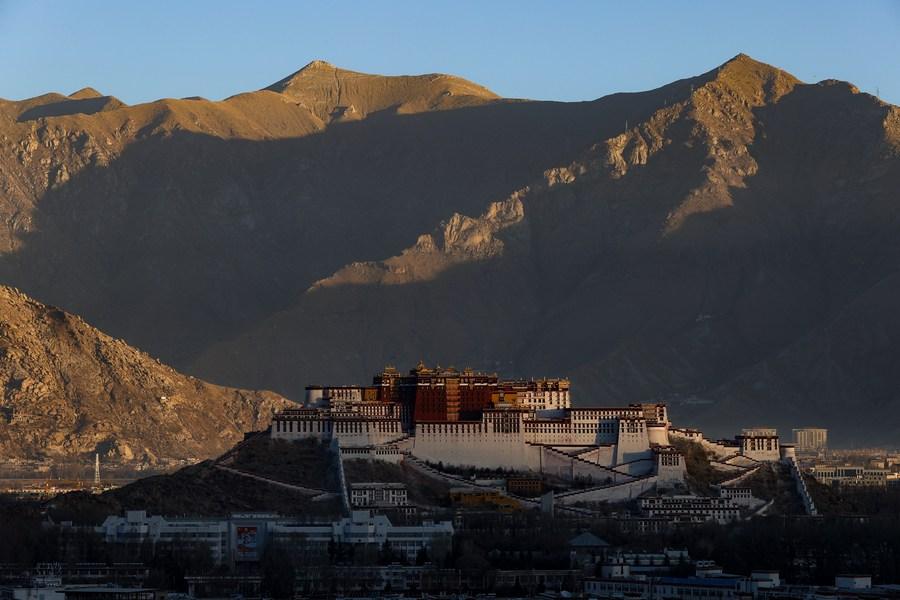 This photo taken on Jan. 1, 2023 shows the Potala Palace at sunrise in Lhasa, southwest China's Tibet Autonomous Region. (Xinhua/Jiang Fan)
LHASA, Jan. 7 (Xinhua) -- Southwest China's Tibet Autonomous Region has built more meteorological monitoring stations to improve its weather monitoring and forecasting abilities, according to local authorities.
Over the past ten years, the number of meteorological monitoring stations in Tibet has increased from 162 to 1,097. Several weather radar construction projects have been launched to receive real-time data from satellites.
Tibet has realized the full coverage of meteorological service agencies in county-level areas and automatic meteorological stations in townships, the regional meteorological bureau said on Saturday.
The climate in Tibet is complicated. The region has faced difficulties preventing meteorological disasters due to the lack of observation stations for years.
At present, the accuracy rate of sunny and rainy day forecasts in Tibet has reached 80.4 percent, the early warning of strong convective weather in primary areas has reached 35 minutes, and the early warning release has been extended from counties to townships, the bureau said.