Study shows black carbon affects water sustainability of Qinghai-Tibet Plateau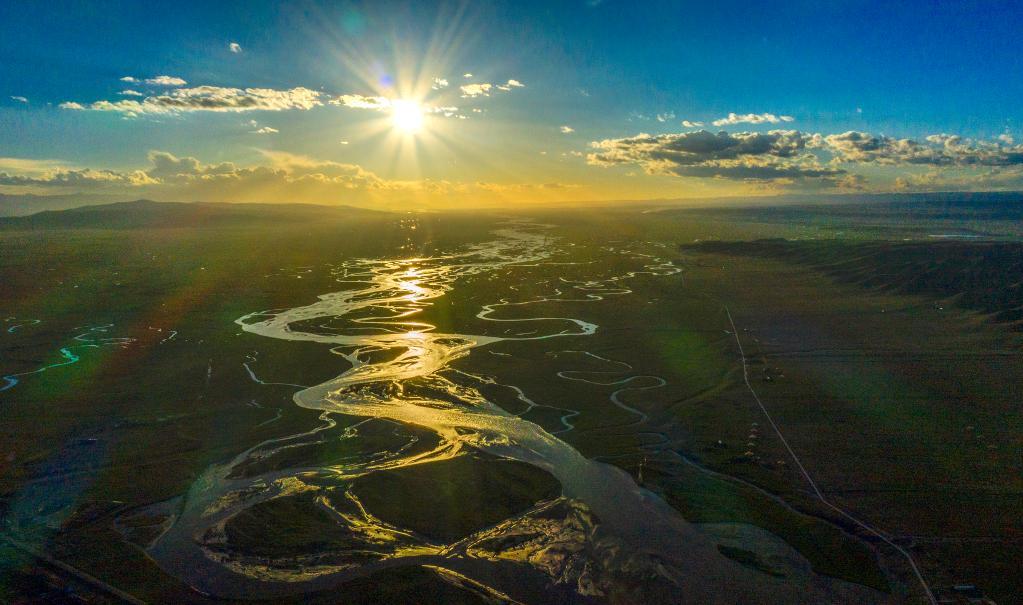 This aerial photo taken on July 18, 2020 shows a view of Buh River wetland at Qinghai Lake in northwest China's Qinghai Province. (Photo by Yang Tao/Xinhua)
LANZHOU, Dec. 9 (Xinhua) -- An international research team has found that black carbon is affecting the water sustainability of the Qinghai-Tibet Plateau, according to the Northwest Institute of Eco-Environment and Resources (NIEER) under the Chinese Academy of Sciences.
The recent study revealed that black carbon has an indirect effect on the shrinkage of the Qinghai-Tibet Plateau's glaciers, said Kang Shichang, NIEER researcher and leader of the study.
An NIEER research team and researchers from other institutions in China, Sweden and the United States carried out the study by applying integrative analysis.
Known as the "Water Tower of Asia," the Qinghai-Tibet Plateau supplies water to many Asian rivers.
The study provides evidence that black carbon conceivably reduces precipitation over the southern Qinghai-Tibet Plateau, and in turn diminishes the water supply on the plateau. The water supply reduction has increased the glacier mass deficit, which will affect the water balance of the plateau and its water supply to downstream regions in the future.
The results of the study have been published in the journal Nature Communications.