In-depth experience Tibetan culture in winter
The "Winter Vacation in Tibet: Experiencing Lhasa Culture" event was launched in Lhasa's Old Town and neighboring counties recently which provides an unique opportunity for tourists to experience winter on the snowy plateau.
Local Tibetans welcoming tourists with Chema boxes.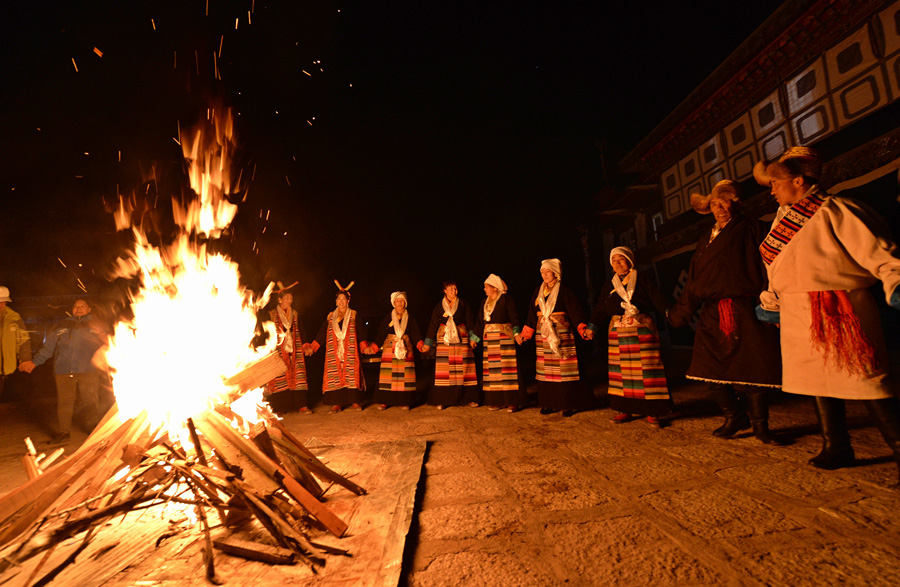 Tourists and local Tibetans dancing around the bonfire.
Tourists enjoying delicious Tibetan traditional cooking.