Strawberries lift Tibetan villagers out of poverty
Tobgyal, a village official of Juphar in Tibet's Nyingchi city, leads his villagers to a rich life by planting strawberries in the village. [Photo by Palden Nyima/Chinadaily.com.cn]
All villagers in Juphar in Nyingchi city in the Tibet autonomous region have planted strawberry in their greenhouses as a source of income, which leads to a better life.
Located 120 kilometers away from Bakyib, the center town of the Nyingchi, the Juphar village is more popular as Strawberry Village than its real name, and it's a tourist attraction as well.
The village is surrounded by mountains, which are covered with thick forests and are home to various species, and the households of the villagers nearby have various trees, and fruits such as apricots, apples, walnuts, and peaches hang on the trees in the residential yards.
Thirty households of the village have all planted strawberry in their greenhouses, and thanks to the business, all the households were lifted from the region's poverty list in 2016, three years ahead of the scheduled time set by the government.
Thobgyal, an official of the village, said his fellow villagers lived a poor life 10 years ago with many villagers unable to pay their electricity bill and many did not have jobs.
"By engaging in industries such as strawberry plantation, tourism, and transportation, villagers saw their net income reach around 38,000 yuan ($5,400) per capita in 2019, and all the households have been equipped with showers, restrooms, and water purifiers," Tobgyal said, adding the villagers are all enjoying a comfortable and prosperous life now.
Tobgyal is a benefactor to all the villagers, because he is the initiator of the strawberry plantation business in the village. In 2008, he went to Sichuan province to learn the strawberry planting skills, and encouraged other villagers to join him.
After 10 years, all the households of the village all have taken part into the business, and it has become one of the few villages in Tibet where villagers operate greenhouse strawberry plantation in their own fields.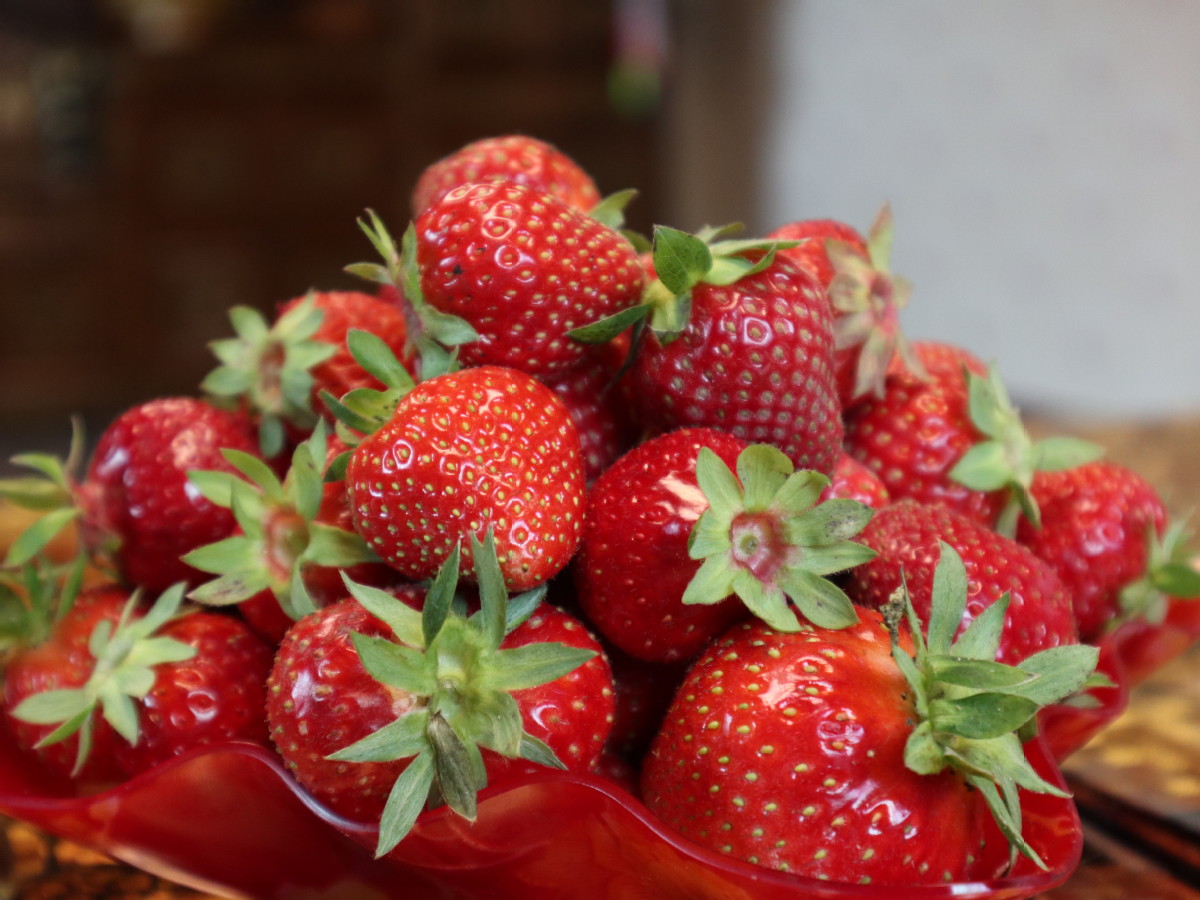 Strawberry brings cash to the villagers of Juphar in Tibet's Nyingchi city. [Photo by Palden Nyima/Chinadaily.com.cn]