Tibet holds first children's Tibetan calligraphy exhibition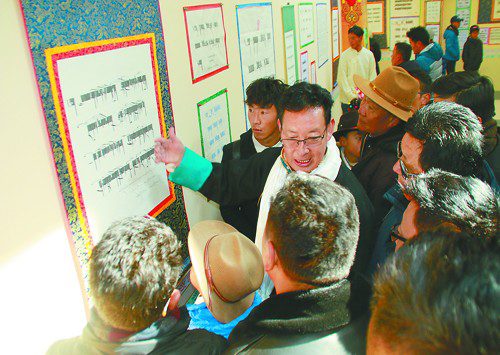 Renowned calligraphers explain Tibetan calligraphy to visitors to the children's Tibetan Calligraphy Exhibition. [Photo/China Tibet News]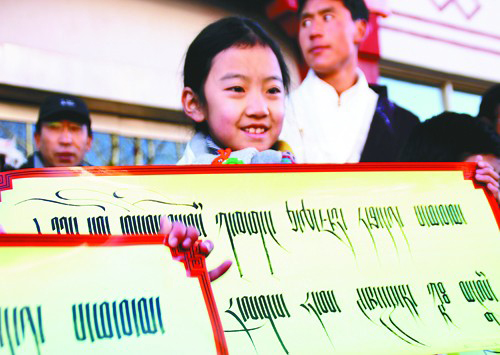 One award-winning kid receives a prize. [Photo/China Tibet News]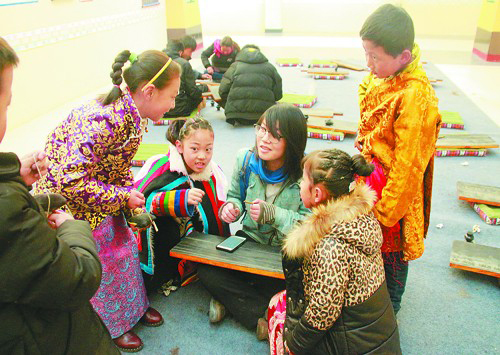 A visitor (third from right) experiences traditional Tibetan calligraphy at the exhibition. [Photo/China Tibet News]
Tibet's 1st Children's Exhibition of Tibetan Calligraphy and Calligraphy Contest was recently held, receiving over 5000 visitors in the week-long duration.
Different from adult calligraphy works, the works on display were meticulously framed in vivid and bright Tibetan style, showing off children's carefree spirit.
The exhibition presented 1407 pieces of calligraphy works from students of kindergartens, elementary schools, and middle schools in seven cities (prefectures) of Tibet. The works are written in various styles of Tibetan calligraphy, such as the Curen style, Wujin style, and Zhuca style, etc.
In all the works, ten will be selected as first prize winners, twenty as second prize winners and thirty as third prize winners. Besides, there will be sixty winning the honor prize.