Tibet hopping with tourist over the holidays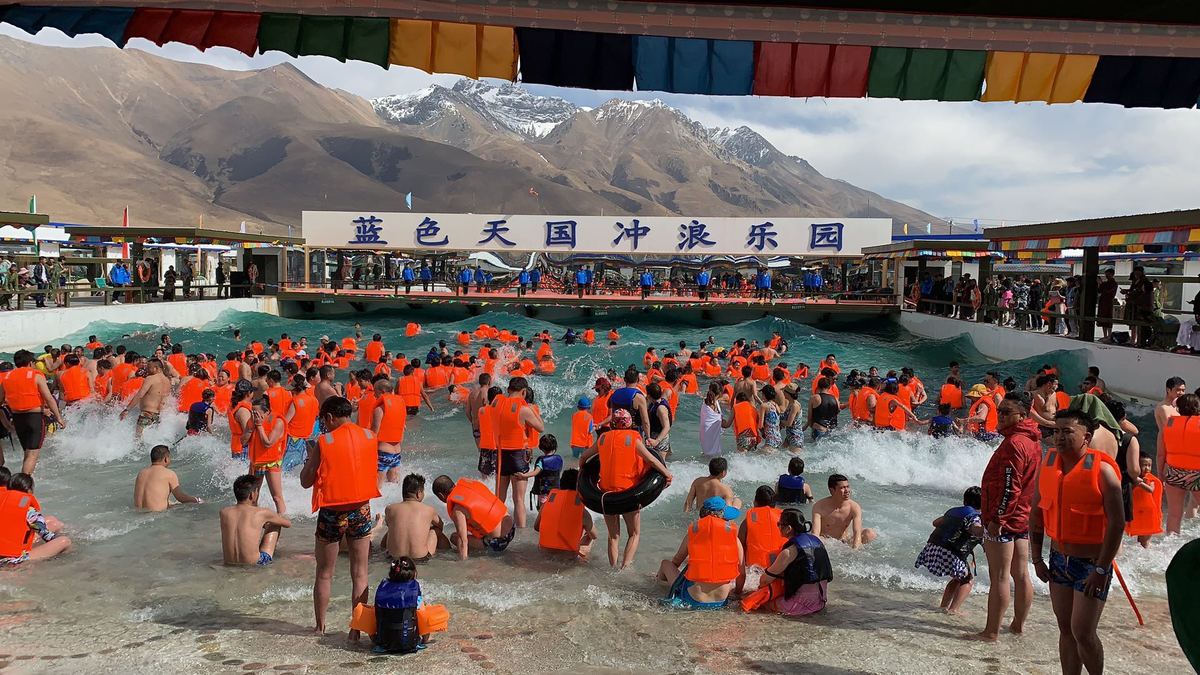 Tourists and residents play in the man-made waves of a surfing facility in Lansetianguo, a tourism spot in Damshung county, Tibet autonomous region. Hot springs are also featured. [Photo by Palden Nyima/chinadaily.com.cn]
More than 310,000 tourists visited the Tibet autonomous region over the Lunar New Year holiday, an increase of 40.6 percent year-on-year, Tibet Daily reported on Thursday.
Because of several holidays in close proximity — including Losar, the Tibetan New Year — working people in Tibet were given a long holiday of 10 days.
Between Feb 11 and Feb 17, the region's travel revenue hit 215 million ($33 million) yuan, up 56.7 percent year-on-year, according to the regional tourism development department.
People play in the man-made waves of a surfing facility in Lansetianguo, a tourism spot in Damshung county, Tibet autonomous region. Hot springs are also featured. [Photo by Palden Nyima/chinadaily.com.cn]
Thanks in part to Tibet's tourism initiatives, rural residents are also benefiting from expanded tourism. In Nyingchi, Tibetan guesthouse operator Tsering Dekyi at the Drasumtso Lake Scenery Site, a popular attraction, said unlike last year, when there were no tourists in her village because of the pandemic, this winter her guesthouse received customers regularly.
"We stayed open during the New Year holidays, and we received tourists almost every day. Sometimes, all the rooms were filled," Tsering Dekyi said.
"During the New Year holiday, some tourists also joined our family parties for celebrations, and they received our hospitality and auspicious wishes."