Artists record leapfrog development in Tibet
Southwest China's Tibet Autonomous Region celebrates the 70th anniversary of its peaceful liberation this year. Since then, the region has undergone decades of leapfrog development.
Liang Shixiong, a renowned Chinese painter, is the third generation of the Lingnan School of painting. He first visited Tibet in 1965 at 32 as a painter from the Guangzhou Academy of Fine Arts.
In September 1965, the First Session of the First People's Congress of Tibet was convened, proclaiming the founding of the Tibet Autonomous Region. Liang went to Tibet in the same year with the delegation from the central government.
Liang's stay in Tibet lasted for about five months. He created a large number of sketches, which truly reflect the joy of serfs over emancipation and the Tibetans' support for the Communist Party of China.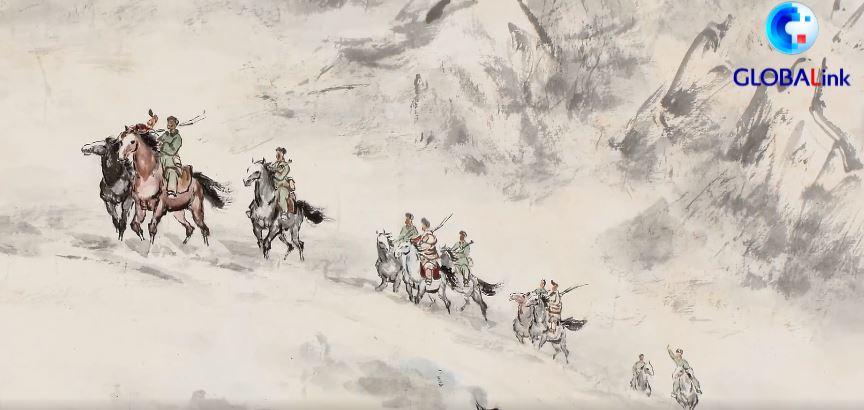 Liang first met Qijiadawa, a printmaking artist now, in Tibet. In June this year, they were reunited again 56 years since the two parted.
Qijiadawa finished a printmaking work this year, which shows the happy new life of Tibetan families.
Through the works by artists like Liang and Qijiadawa, people can see the rebirth of Tibet and the great changes taking place in lives of Tibetan people.