Developing ecological agriculture help increase income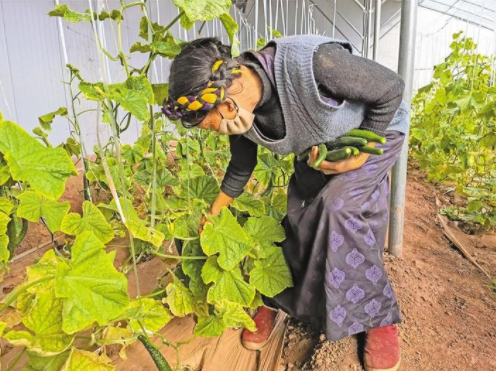 Local people is picking fruits and vegetables in a greenhouse.
In order to speed up the village's economic and social development and help the masses continue to steadily increase their incomes, in 2020, Karub District in Chamdo City, Tibet invested 13.99 million yuan (2.13 US dollars) to implement the Blue Sky Sanctified Agricultural Ecological Park project in Karub District, and built 32 high-efficiency greenhouses covering an area of 7.7 acres mainly for the development of vegetable planting, flowers, and other industries. As of the end of last year, 12 local people have been employed.