First Qinghai-Tibet Plateau insect forum opens
"Today, we are more concerned about the diversity and protection of insects on the Qinghai-Tibet Plateau than ever before. This forum will play an active role in promoting the study of insect diversity on the plateau," said Qiao Gexia, a researcher at the Chinese Academy of Sciences Institute of Zoology, at the opening ceremony of first Qinghai-Tibet Plateau Insect Forum, which opened in Lhasa, capital city of Tibet Autonomous Region, on August 6.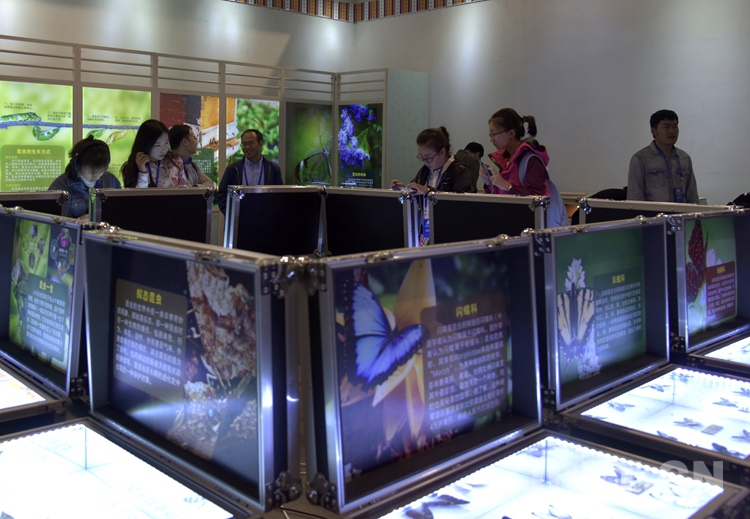 During the forum, well-known scholars and young scientists from relevant Chinese institutions and universities who have been engaged in long-term research on insect diversity presented their research results on insect origin, classification, diversity, resource conditions, and ancient insects of the Qinghai-Tibet Plateau.
The opening ceremony of the forum.
Forum participants visit the "Colorful World of Insects" Science Exhibition.