Tibet relocates villagers living in high-altitude nature reserve
Southwest China's Tibet Autonomous Region is carrying out its first relocation program for villagers living in high-altitude nature reserve, with around 1,100 villagers moving in their new homes on Monday.

Residents from two villages located in Qiangtang national nature reserve at an altitude of more than 5,000 meters completed their two-day journey and settled at an area 27 kilometers from the regional capital Lhasa, at an altitude of 3,800 meters.
"In the previous location, there are little oxygen and public facilities, and life expectancy is lower than the region's average," said Dzongga, deputy head of the regional forestry bureau.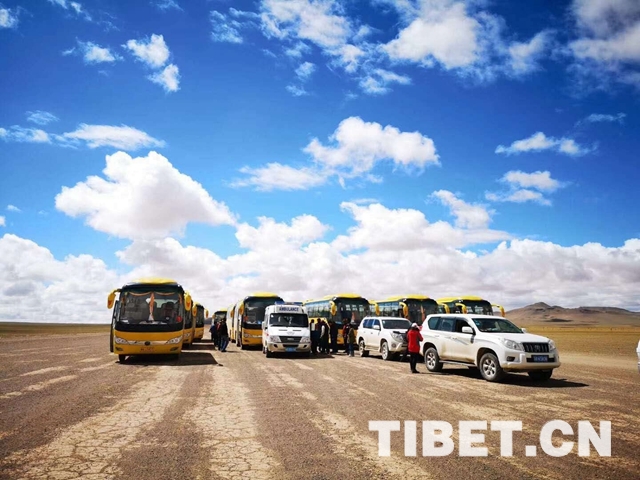 The relocation program helps to improve local people's lives and reduce human activities that might harm the fragile environment in the nature reserve, Dzongga said.
The regional government spent 226 million yuan (around 35.1 million U.S. dollars) on the relocation program, building houses, kindergartens and public facilities as well as offering subsidies for villagers.