Peach flower expected to be Nyingchi's city flower
As Spring returns, peach flowers are blooming everywhere in Nyingchi, Tibet. While attending the Peach Flower Forum at the 16th annual Peach Blossom Festival, Zhang Gengyun, vice mayor of Nyingchi, said "Nyingchi will label and protect all peach trees over 100 years old, and improve the protective mechanism by making peach flower the city flower and peach tree the city tree." The forum is conducted around the topics of city sights, the peach flower festival, the flower's characters, folk arts, and other peach flower resources in Nyingchi.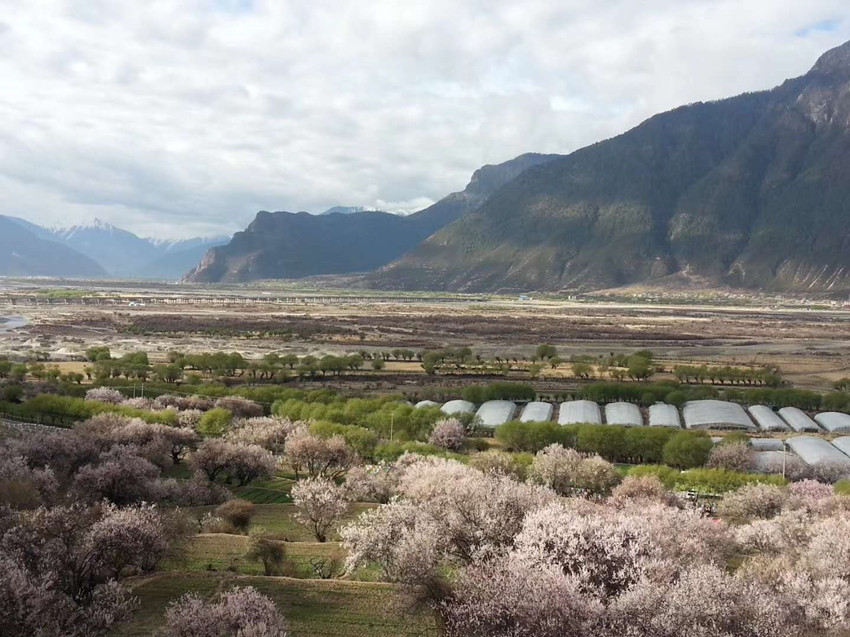 According to professor Xin Zhenjie of Tibet's Agriculture and Animal Husbandry College, who has researched plants for more than 20 years, "Nyingchi has China's largest connected area of wild peach flowers. There's areas of peach flowers among all seven of the prefecture's counties except Motok. The largest peach tree is in Bomê's Peach Valley, with a radius of 1.4 meters and an age of more than 680 years. The tree is still thriving today, with robust leaves and flowers, and it could be considered the king of peach trees in China."
Nyingchi has rich resources in wild peach flowers, with more than three million trees, and has enormous development potential. Zhong Zhenchang, associate professor from the Agriculture and Animal Husbandry College, said research has shown that about five million kg of wild peaches are harvested every year in Nyingchi, which could be used for dried fruit, beverages, peach nut oil, etc., adding to people's income. And the techniques for processing these products are also well-developed."