Menba delegate to convey 19th CPC National Congress spirit to each village folk
A Menba ethnic delegate from southwest China's Tibet said that she will take the spirit of the 19th National Congress of the Communist Party of China (CPC) back to her hometown and convey to all the village folk when returns to her job.
Joining the Party in 2008, Padma Yangjen, head of the Magmang Menba ethnic Township in Shannan, was elected as a delegate to the 19th CPC National Congress, which was a great honor for her.
"The most important thing is still the people's livelihoods. What I pay special attention is the policies related to people's livelihoods and the Party's support for ethnic minorities over the next five years," said she when talking about her impression on President Xi Jinping's report to the 19th CPC National Congress.
Padma Yangjen said that through support from the country's favorable policies, over the past five years the Menba people have experienced big changes to their lives.
In terms of housing, the leaky wooden houses shared with livestock were changed to bright, durable small villas. And infrastructure is now readily available including telecommunications, health care, hygiene and others.
In 2016 the township's per capita income reached 13,672 yuan (2,056 US dollars). And the Magmang village, the only administrative village of the township, was also built into an "ecologically civilized affluent model village". Many tourists visit here and more and more people are starting running family guesthouses. Besides, a tea plantation covering more than 350 mu (23 hectares) was built as well. The lives of people are improving day by day.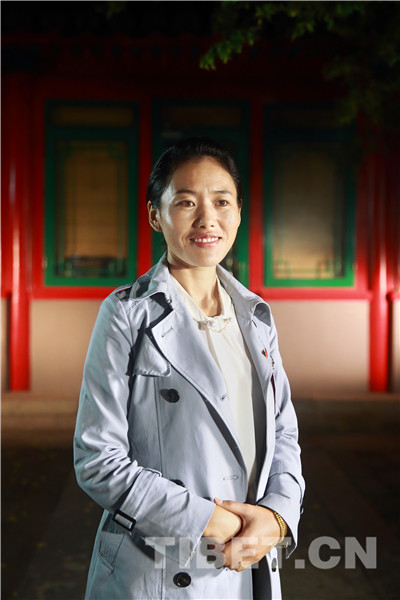 Padma Yangjen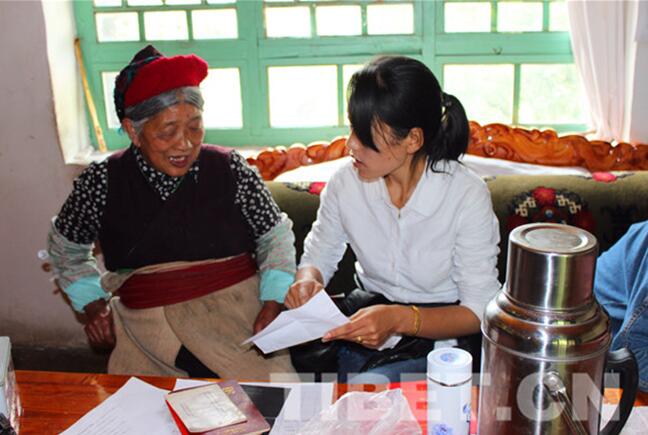 Photo shows Padma Yangjen is working.