Tibet protects the religious order according to law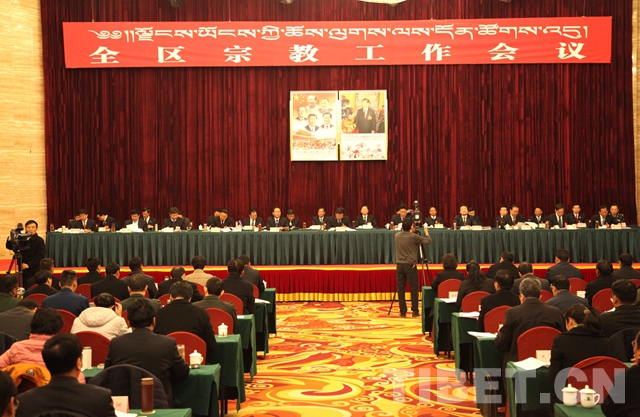 Tibet Autonomous Region held a work conference on religion on Dec. 27.
Wu Yingjie, a leader from the region, pointed out that the TAR government is conscientiously implementing laws and regulations in relation to management of religious affairs; strengthening the establishment of regulations in the field of religion; maintaining normal religious order in accordance with the law; and sticking to the principles of protecting legality, preventing illegality, containing extremism, resisting infiltration and combating crime.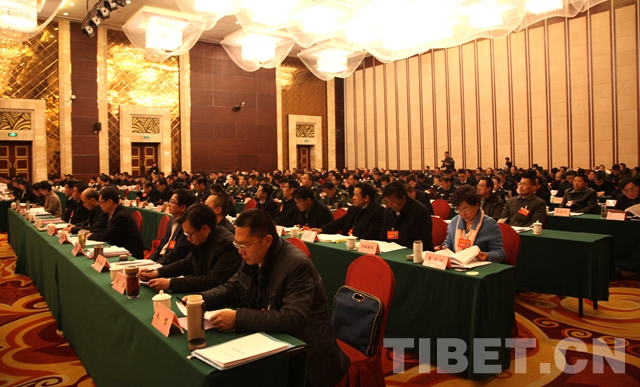 In recent years a number of large-scale religious activities have taken place in an orderly, safe and peaceful way including the 11th Panchen Lama's 20th anniversary celebration, the Kalachakra abhiseca ceremony and Darchen Year of the Horse mountain circumambulation, Year of the Sheep lake circumambulation, Year of the Monkey Zhigong Powa ceremony, 600th anniversary of the establishment of the Drepung Monastery and others. In accordance with state religious policy, great importance has been attached to the reincarnation of the Living Buddha.
Tibet is an ethnic minority area comprising mainly of Tibetans. Tibetans are inclusive and good at absorbing other cultures for their own use. Tibetan Buddhism, Tibetan language, Tibetan medicine, astronomy and calendars amongst others, have all developed through integration with other cultures.
Tibetan Buddhism has always had a glorious tradition of patriotism and, historically, has made significant contributions towards safeguarding the unity of the motherland. Buddha reincarnation work should be done in accordance with the law. Since 2014, Tibet has approved the reincarnation of 24 living Buddhas, of which there are currently 14 already enthroned.