Tibet aims to improve housing quality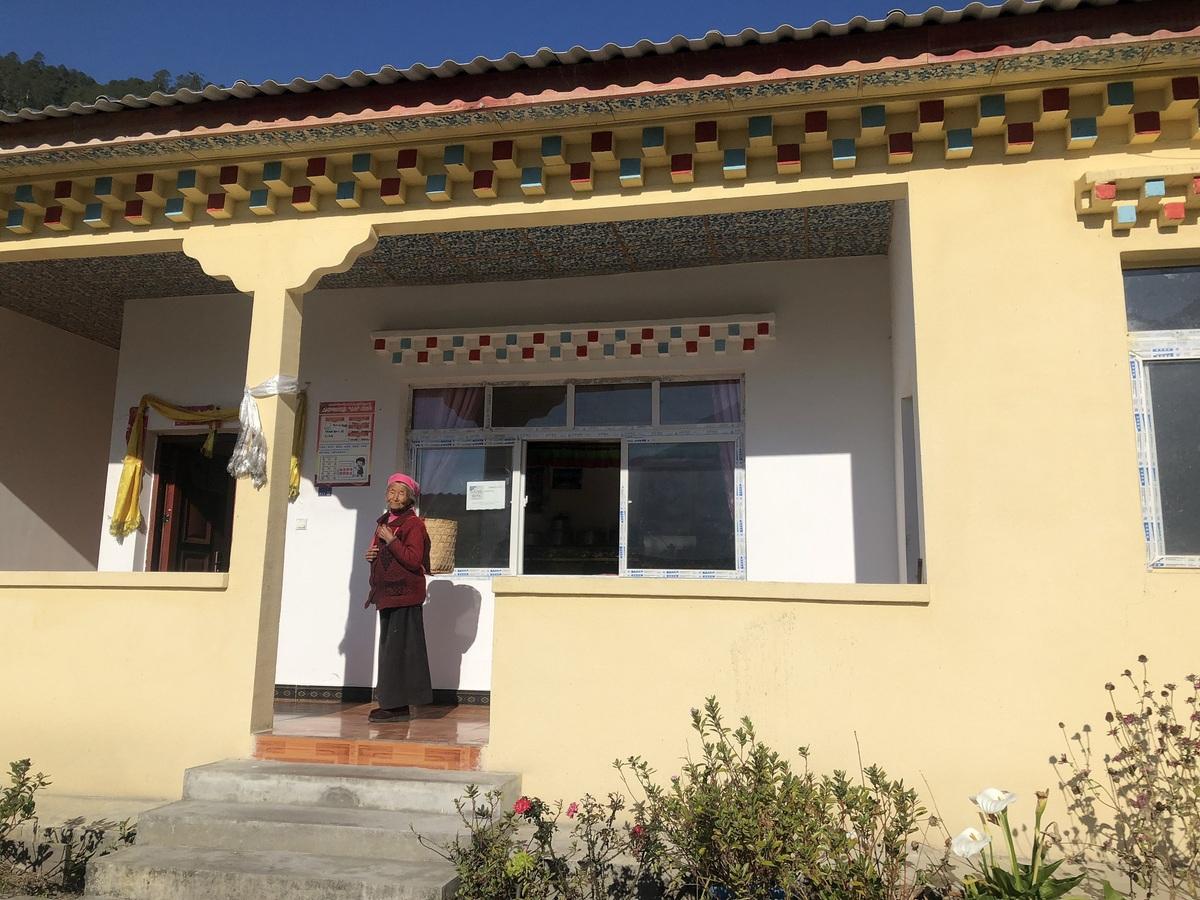 An elderly resident stands in front of her new house, located in the rural parts of Zayul county, Southwest China's Tibet autonomous region. [Photo by Palden Nyima/ chinadaily.com.cn]
Tibet plans to renovate 52 old residences and install 11 urban heating systems this year, Tibet Daily reported.
Both the housing renovation and heating systems are part of the region's efforts to continuously improve the housing quality and people's livelihoods, according to the region's Department of Housing and Urban-Rural Development.
The renovation of the residences includes 24 properties in downtown Lhasa, some old residential quarters in Lhokha and a 27-year-old residential quarter in Shigatse.
As part of the region's efforts to improve housing security, it plans to renovate and build more than 20,000 households or apartments this year. This includes the renovation of about 17,170 shanties and the construction of 4,516 public rental houses and 210 affordable rent houses.
Additionally, the region will continue to expand heating in its urban areas. With an estimated investment of nearly 1.3 billion yuan ($199 million), the heating projects are planned to be carried out in 11 counties.
Meanwhile, the region said it will try to apply new clean energy technology in its heating projects, and it will strive for clean energy heating projects.