(InTibet)Craftsman inherits horse bag making skills in Tibet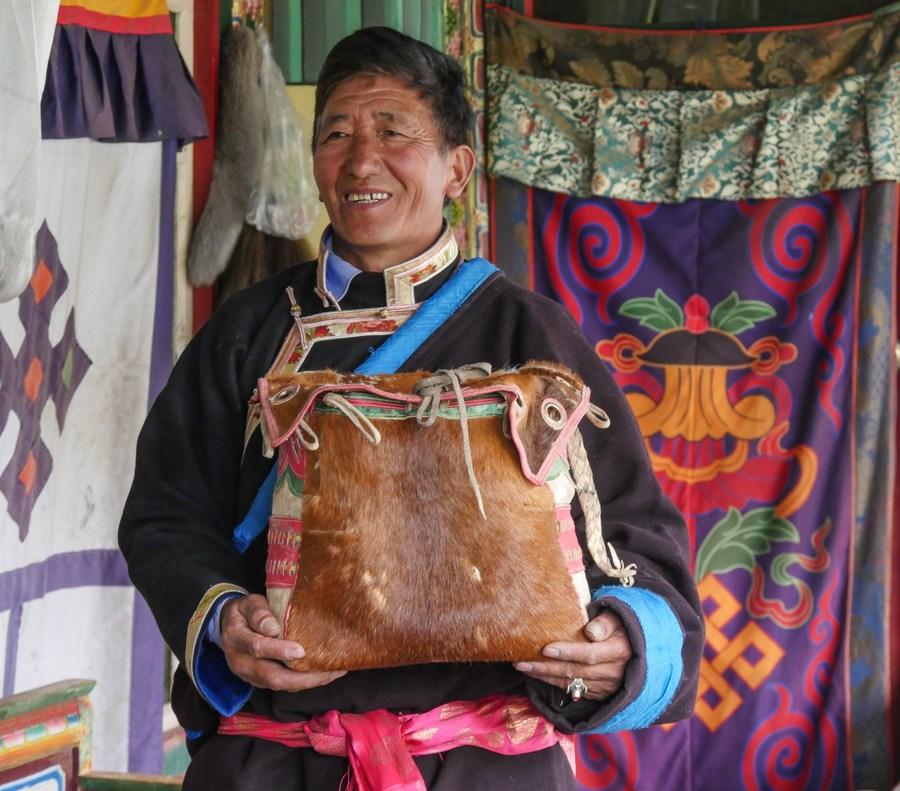 Sonam Qoipei displays a horse bag he made in Nang County of Nyingchi, southwest China's Tibet Autonomous Region, April 18, 2023.(Xinhua/Liu Zhoupeng)
LHASA, May 1, 2023 (Xinhua) -- At Sonam Qoipei's workshop of handmade horse bag, various types of horse bags are neatly placed on the cabinets.
The horse bag is made of cowhide, which is waterproof. Its making skill was listed as an intangible cultural heritage of Tibet in 2018.
Sonam Qoipei, 61, developed a keen interest in making horse bags when he was a child, after he saw the adults in his village riding on horses with the bags.
At the age of 21, he studied the craft of making horse bags from a local craftsman. For now, he has become the inheritor of the craft.
The process of making horse bags involves dozens of steps, so the production is time-consuming and the output is low, which has hindered its development and inheritance.
In 2015, the craftsmanship received a financial support from the local government, so that it can be passed on.
In 2022, Sonam Qoipei was awarded the title of "Tibetan Craftsman".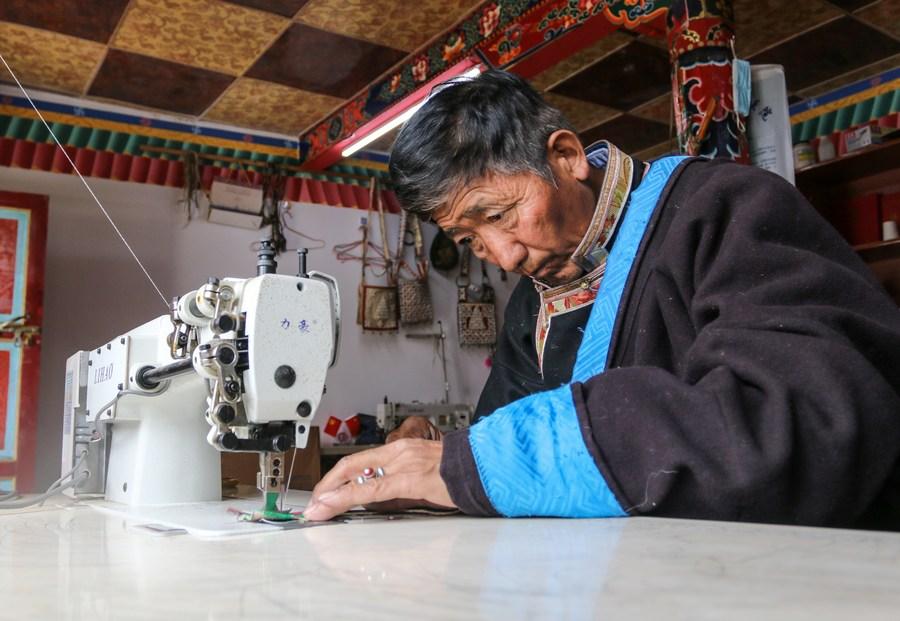 Sonam Qoipei makes a horse bag in Nang County of Nyingchi, southwest China's Tibet Autonomous Region, April 19, 2023. (Xinhua/Nie Yi)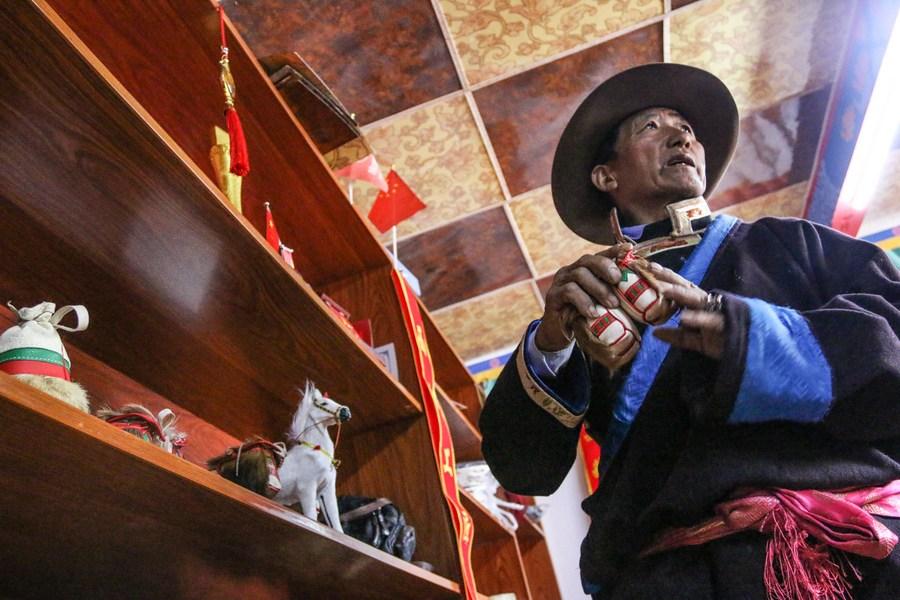 Sonam Qoipei displays a handiwork of horse bag in Nang County of Nyingchi, southwest China's Tibet Autonomous Region, April 18, 2023. (Xinhua/Nie Yi)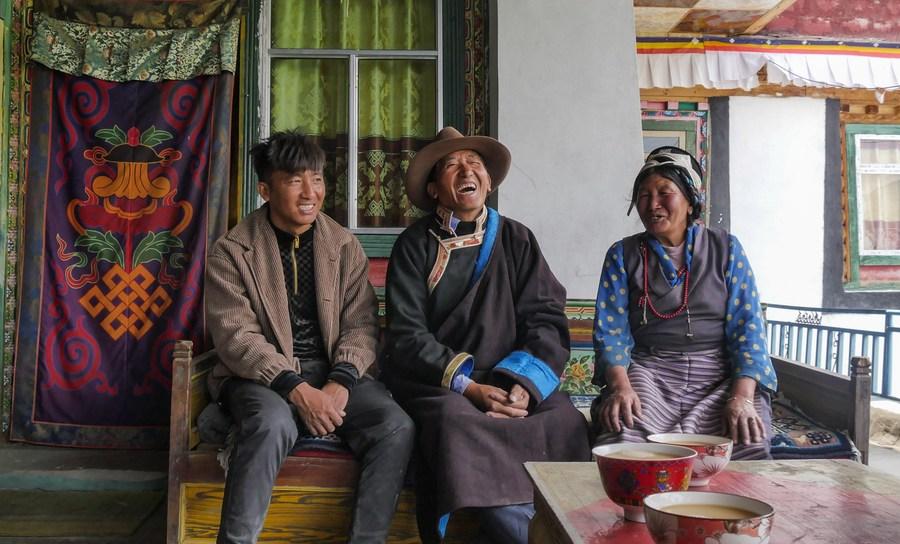 Sonam Qoipei (C) chats with his family members in Nang County of Nyingchi, southwest China's Tibet Autonomous Region, April 19, 2023. (Xinhua/Liu Zhoupeng)