Tibetan craftsman preserves mask heritage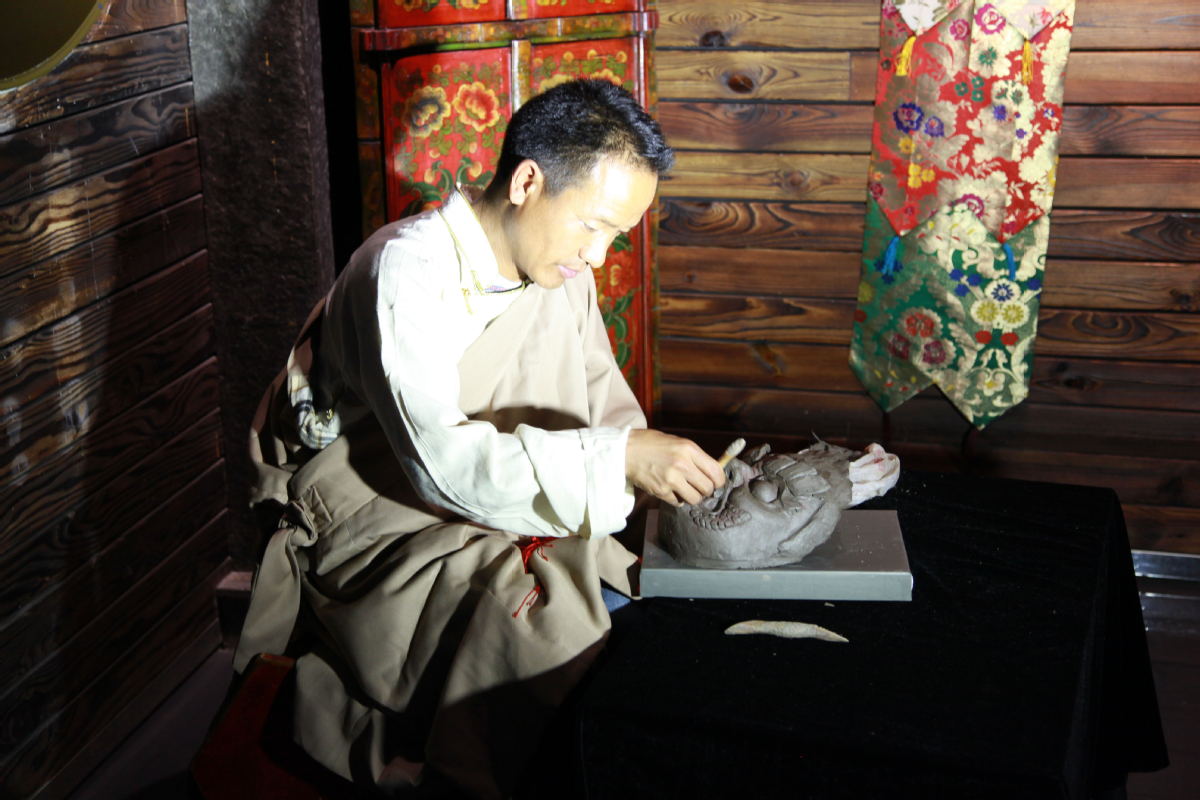 Tibetan craftsman Shilog, 46, is working to preserve the ancient Tibetan craft of mask-making, while providing jobs for fellow residents.
Shilog, who is from Lhasa's Dagze county in the Tibet autonomous region, began learning the craft from masters at age 12. It took him nearly a decade to become independent, and now, after 30 years, his skills are renowned. He receives orders from all around the region.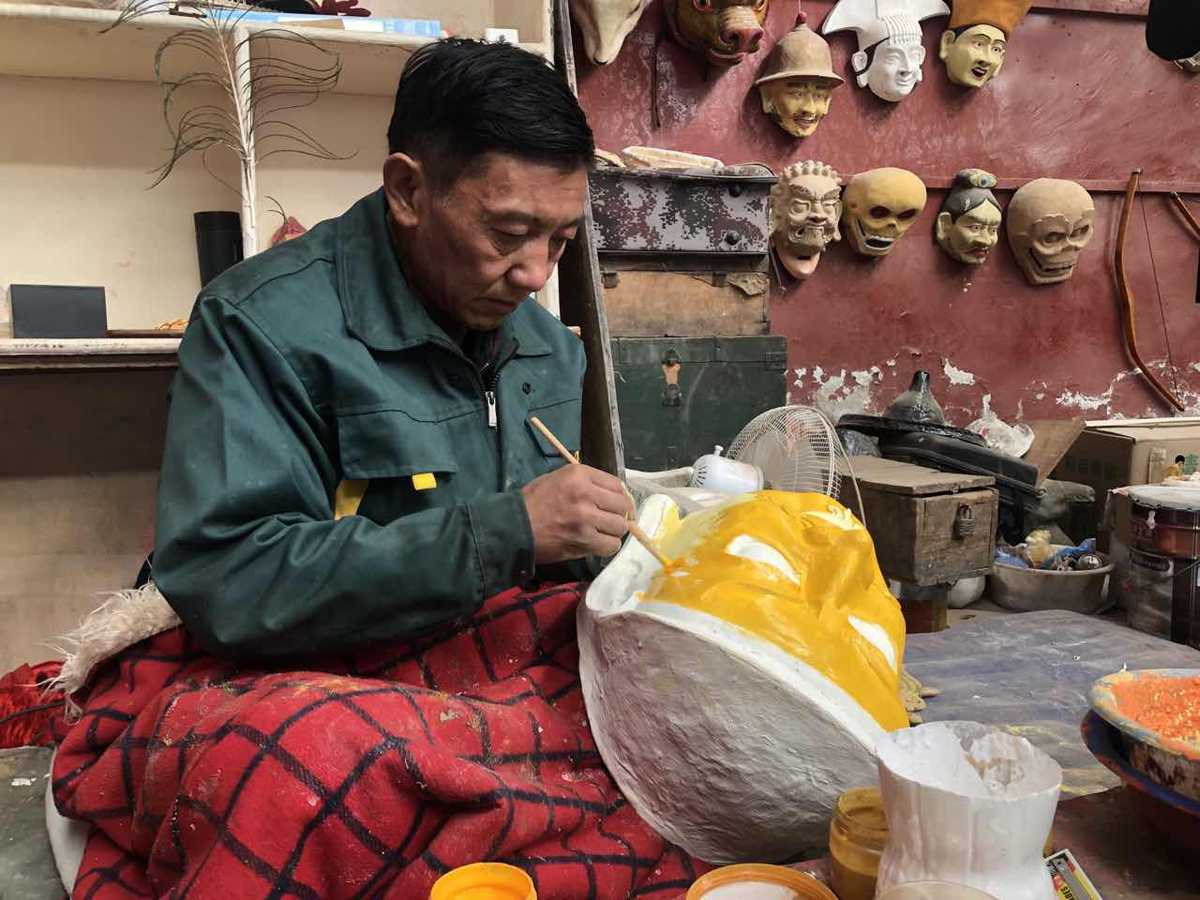 With more than 20 workers, he not only produces masks but also various articles of traditional Tibetan clothing.
The masks are made from many layers of cloth bound together with a liquid mixture of flour and gelatin, which hardens when it dries.
In 2013, mask-making was listed as a regional level intangible culture heritage. The following year, Shilog was recognized as a national-level inheritor of intangible culture by regional authorities.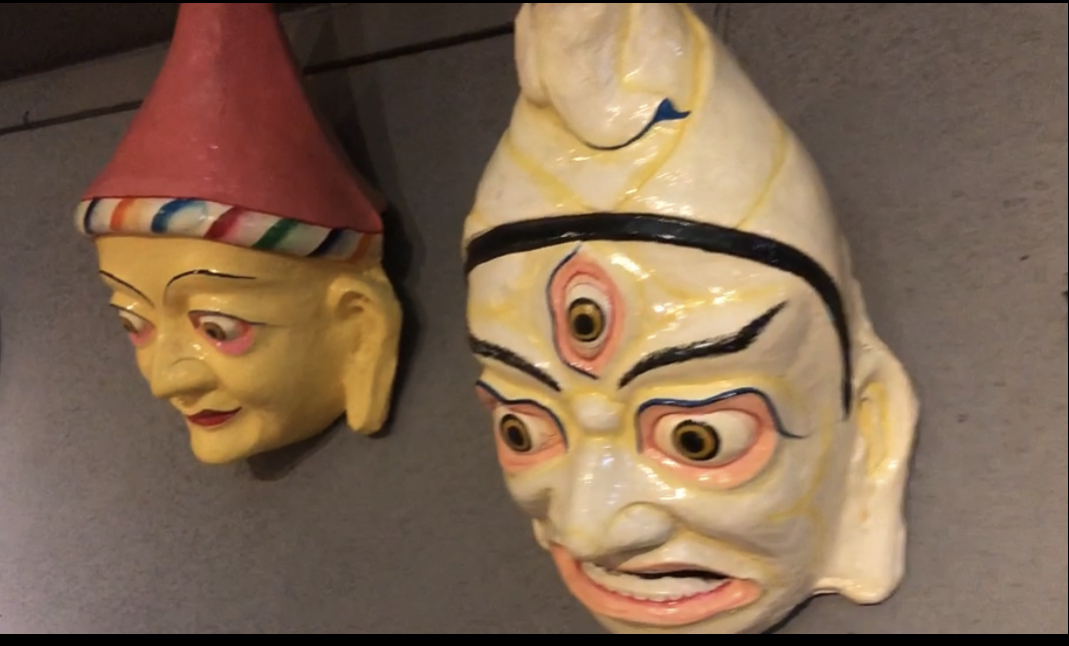 "We mainly produce the masks of cham — a religious dance — and masks for Tibetan operas," Shilog said. "We receive orders from monasteries, opera troupes and some hotels."
In recent years, he has established a cooperative to provide job opportunities.
"I have received financial support from the government to expand my business. Every year the government pays for me to attend different training workshops in other provinces to share my expertise," he said.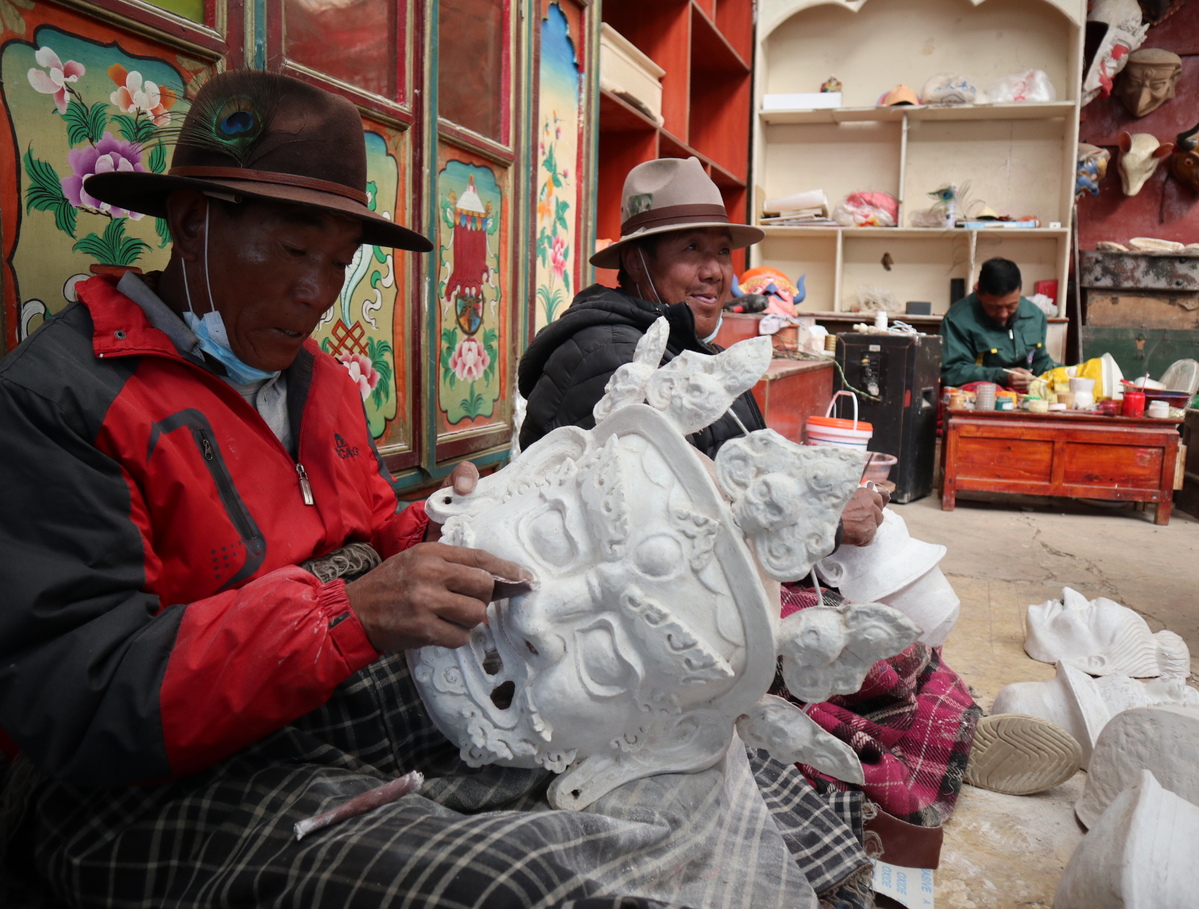 Migmar Gyaltsan, a sales manager for the workshop, said the training workshops help pass along the craft to others, who have themselves become skilled at making traditional clothing. Four people in the workshop have become county-level inheritors of traditional mask-making.
"Workers receive a monthly salary between 2,500 yuan ($392) and 8,000 yuan — more than 600,000 yuan last year on total salaries," Migmar Gyaltsan said. "In recent years, we have produced different tiny masks with themes for tourists, such as masks of some Buddhism deities."
They are also digitizing the mask-making craft so that it will be preserved for future generations.