Tibetan players compete in taekwondo for national youth games qualification
The first qualifying competition for taekwondo at the 2nd annual National Youth Games took place during May 3 through 7 in Wuxi City of Jiangsu Province. Five taekwondo players from Tibet Autonomous Region competed in the competition for the first time.
According to employees of the Taekwondo Association of Tibet Autonomous Region, the Tibetan players always present the hada scarf to their competitors and their coaches at every match.
"The hada scarf is a symbol of good luck, and it also announces to all the players and their coaches the Tibetan players are here! This gesture is a unique sight at the competition."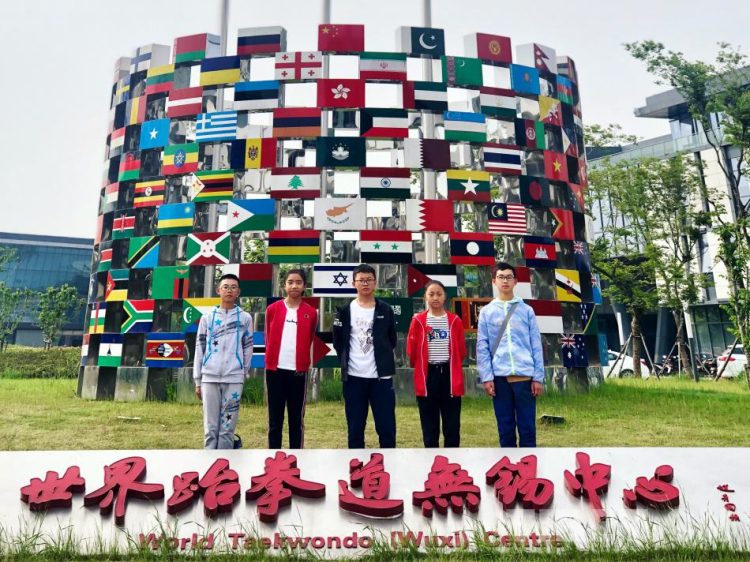 The five taekwondo players from Tibet Autonomous Region.