International Children's Day celebrated in Tibet
Recently, Tibet has held a number of activities in celebration of the upcoming International Children's Day. On the afternoon of May 29, Lhasa SOS Children's Village and Lhasa Children's Welfare Institute jointly held a speech contest, where ten participants fully demonstrated their own unique styles.
A participant speaking
Yangzom, one of the contest participants, said in her speech that the Lhasa Children's Welfare Institute was her permanent shelter. She said, "one day in June 2013, I came to Lhasa Children's Welfare Institute. And with enthusiastic encouragement from people and support from the community, I had the opportunity to be reborn. Here I have 23 brothers and sisters and also my own 'mother'. This will be my shelter forever."
Audience listening carefully to the children's stories
Participant Dondrup used his own personal experience to recount a moving story from the past. After the speech, he bowed and said: "Thanks to the motherland, thanks to the orphanage."
The speech contest venue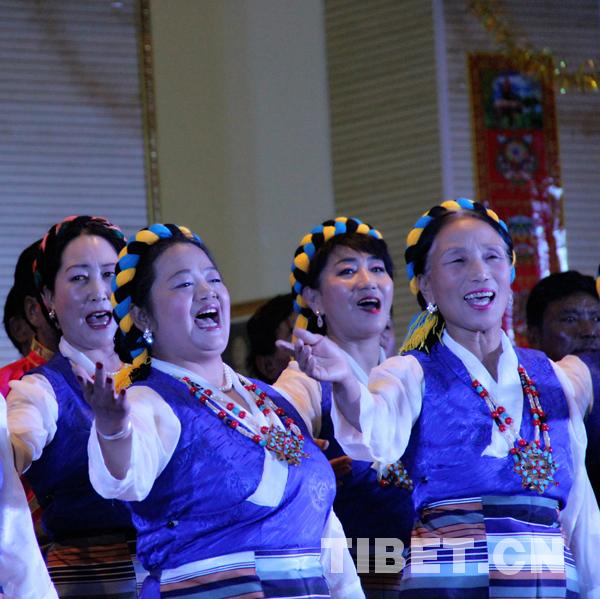 Uncles and aunties sending their blessings to the children
In addition, Tibetan kindergartens and primary schools also held a variety of colorful cultural activities to celebrate the International Children's Day.
Teachers and students from a kindergarten in Qonggyai County, Lhoka City dancing the "pilgrimage to the West" (photo/China Tibet News)