Tibetan people bid farewell to former party chief
An official announcement on Aug.28 stated that Chen Quanguo will no longer be a member of Tibet's CPC Committee or its Standing Committee, and will be transferred to another post.
Photo shows Chen Quanguo (left)shakes hands with Wu Yingjie(right), the newly appointed party chief of Tibet. The 59-year-old Wu said he has experienced hardships and enjoyed the happiness of success with the people of Tibet."In my new position, I will continue to serve the more than 3 million people of Tibet. I know it is a glorious mission, but I do not think it will be easy," he said.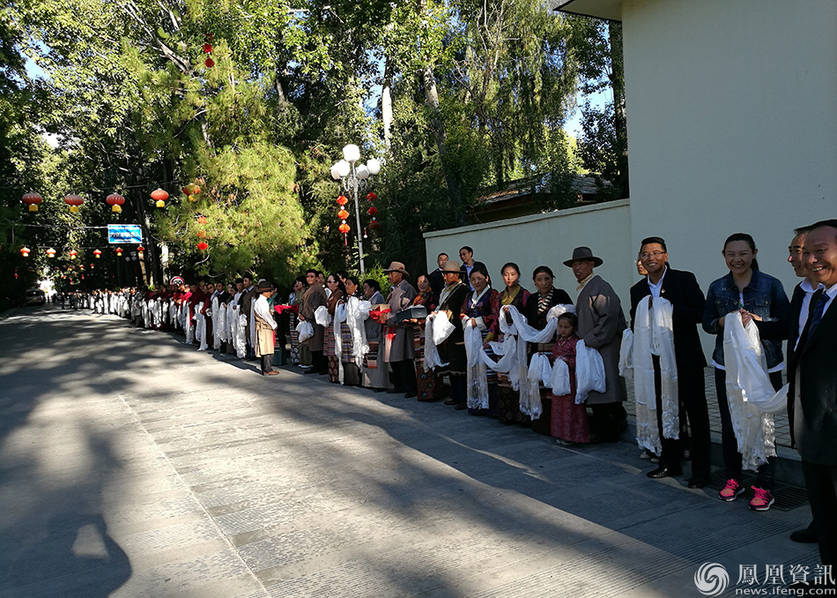 Cadres and ordinary people see Chen Quanguo off at gate of the TAR'S party committee compound.
People present white khada to Chen Quanguo.
A Tibetan girl sends a box of domestic eggs to Chen Quanguo. A senior Tibetan sticks out his tongue , a traditional etiquette, to bid farewell as well as to show respect to Chen Quanguo.
The Panchen Lama,Bainqen Erdini Qoigyijabu bids farewell to Chen Quanguo.
Before getting on the car, Chen raises his hands high to shows his best regards to the crowd.
Chen Quanguo puts his palms together, saying good bye to Tibet where he has worked for 5 years.