Wang and her students pose for a group photo at the Ganzi Tibetan Autonomous Prefecture High School. XIAO XIONG/WANG CONG/NANFANG DAILY
Teacher sent to remote high school wins students' love and respect
Next month, Wang Jin will end her one-year teaching stint at the Ganzi Tibetan Autonomous Prefecture High School in Kangding, Sichuan province.
The teacher will return to her home in Dongguan, Guangdong province, and resume her work at Dongguan Middle School.
In the 12 months she has been at the prefecture school, the chemistry teacher has become popular with the students she teaches.
To connect with her students and improve their academic performances, she sets aside one hour after work to give remedial classes to pupils who need extra tuition.
Wang's devotion to her work has won her the students' affection and trust. During the harsh winter, she struggled to cope with the cold weather, so the students raised money to buy her a heater.
As the end of her time in Ganzi approaches, Wang has taken it upon herself to visit her students in their homes, many of which are scattered across the prefecture, to talk with their parents.
In 2014, under the State's poverty alleviation project, Guangdong was designated to offer assistance to Ganzi prefecture. Over the years, the province has spent 890 million yuan ($127 million) building and renovating schools in Ganzi. A total of 238 kindergartens have been built and more than 150 teachers sent to the prefecture's schools to improve teaching levels and train more than 9,000 educators.
Last year, 14 teachers classified as excellent, including Wang, were sent to Ganzi under a one-year education aid project.
Wang checks Shakya Lhabu's homework during a home visit. XIAO XIONG/WANG CONG/NANFANG DAILY
Wang is welcomed at student Shakya Lhabu's home in Danba, which is a four-hour bus ride from Kangding. XIAO XIONG/WANG CONG/NANFANG DAILY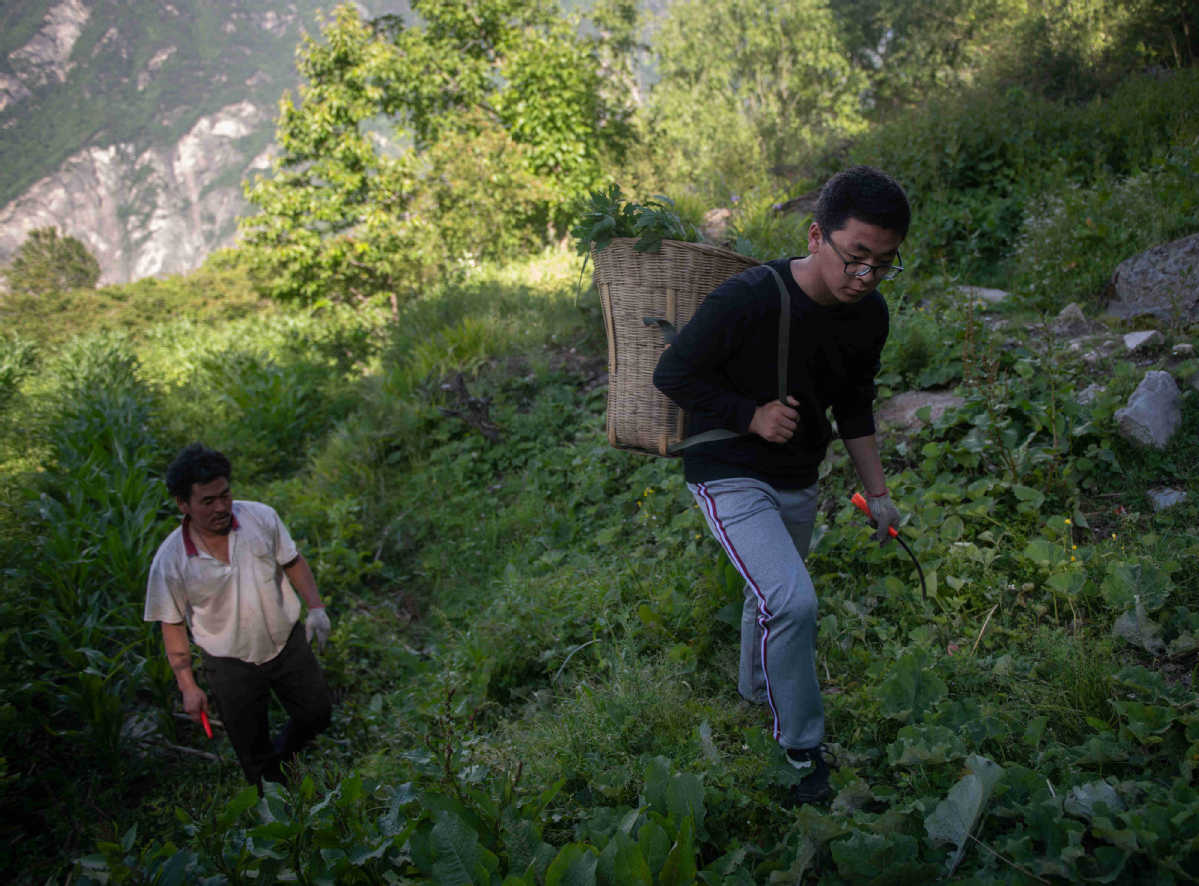 Shakya Lhabu helps his father collect forage for their goats during the summer vacation. XIAO XIONG/WANG CONG/NANFANG DAILY
The teacher helps Shakya Lhabu do chores during her stay with his family. XIAO XIONG/WANG CONG/NANFANG DAILY
Wang teaches a chemistry class to students in the high school. XIAO XIONG/WANG CONG/NANFANG DAILY
Wang gives remedial lessons to a group of students in the evening. XIAO XIONG/WANG CONG/NANFANG DAILY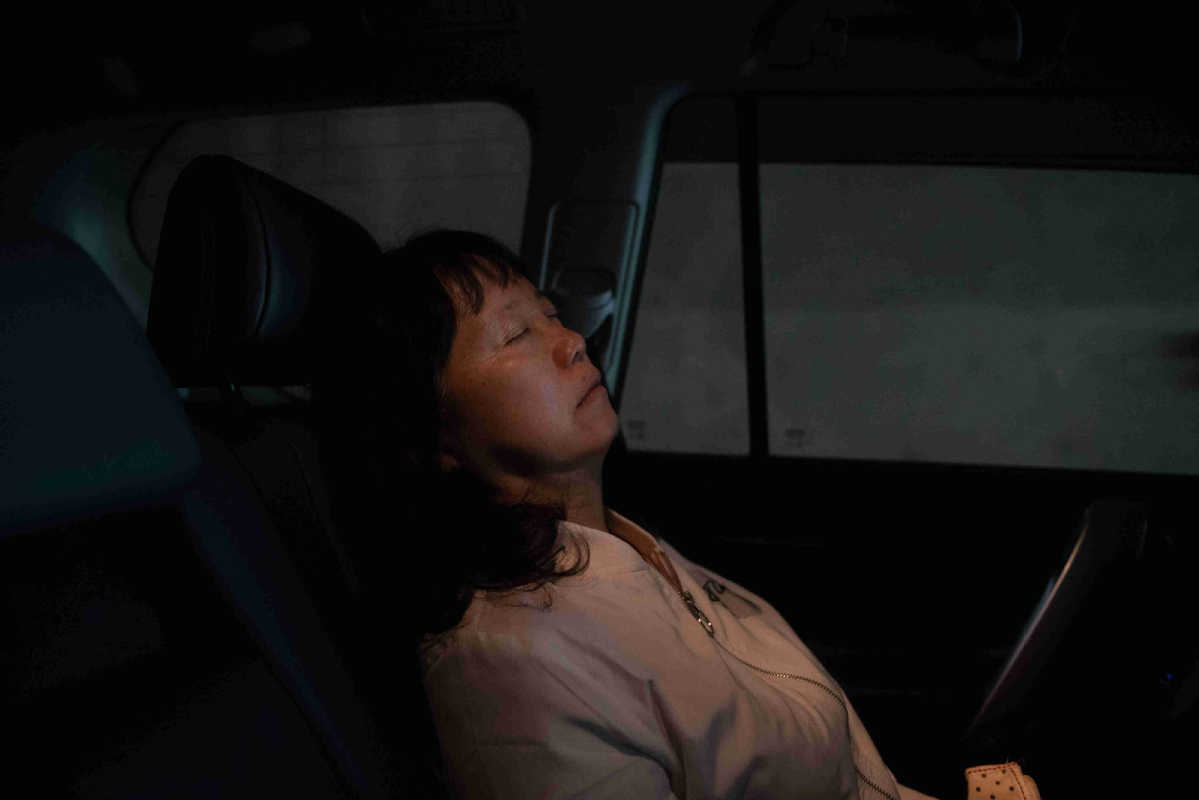 Teacher Wang Jin sleeps on the bus from Kangding in Ganzi Tibetan autonomous prefecture, Sichuan province, to the prefecture's Danba county, to visit a student's home. XIAO XIONG/WANG CONG/NANFANG DAILY