Qinghai's Dekyi Village: march towards the era of clean energy
Dekyi means "happiness" in Tibetan. This Tibetan village that used to burn wood and coal has since bid farewell to the smog and marched towards the era of electrification and clean energy.
Photo shows people of Dekyi Village in Jianca County, Huangnan Prefecture, Qinghai Province use electric heated beds. [Photo/China News Service]  

"Electric heated beds are warm and clean. Compared with heated brick beds, they don't dry out while sleeping," said Shawudongzhi, a resident of Dekyi Village.
The wind outside rages, but inside the building is as warm as spring. All 251 households in Dekyi Village are using electric heated beds. At the same time, more and more Tibetan households are using electric appliances.   
Inside the Tsering's agritainment, the smell of tea permeates the room. In the kitchen, everything is there, from the electric cooking stove to the freezer, disinfection cabinet, and kitchen ventilator.
"The kitchen has become especially convenient after we renovated it, and we no longer have the smell of burning coal in the yard. This enhances the tourists' experience," said Yingtso, an agritainment operator.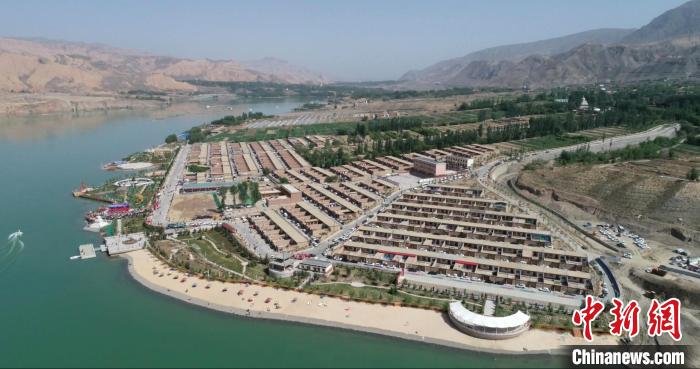 Photo shows the Jianca County in Huangnan Prefecture, Qinghai Province. [Photo/China News Service]

It is understood that there are 30 agritainments like this one in Dekyi Village. During the tourist season, they can earn about 5,000 yuan (713.6 US dollars) a month.  
Statistics show that in the past year, Dekyi Village earned a comprehensive tourism income of 3 million yuan (0.43 million US dollars). Of this, villagers directly increased their own incomes by more than 2.5 million yuan (0.36 million US dollars).