Lhasa-Nyingchi railway marks second anniversary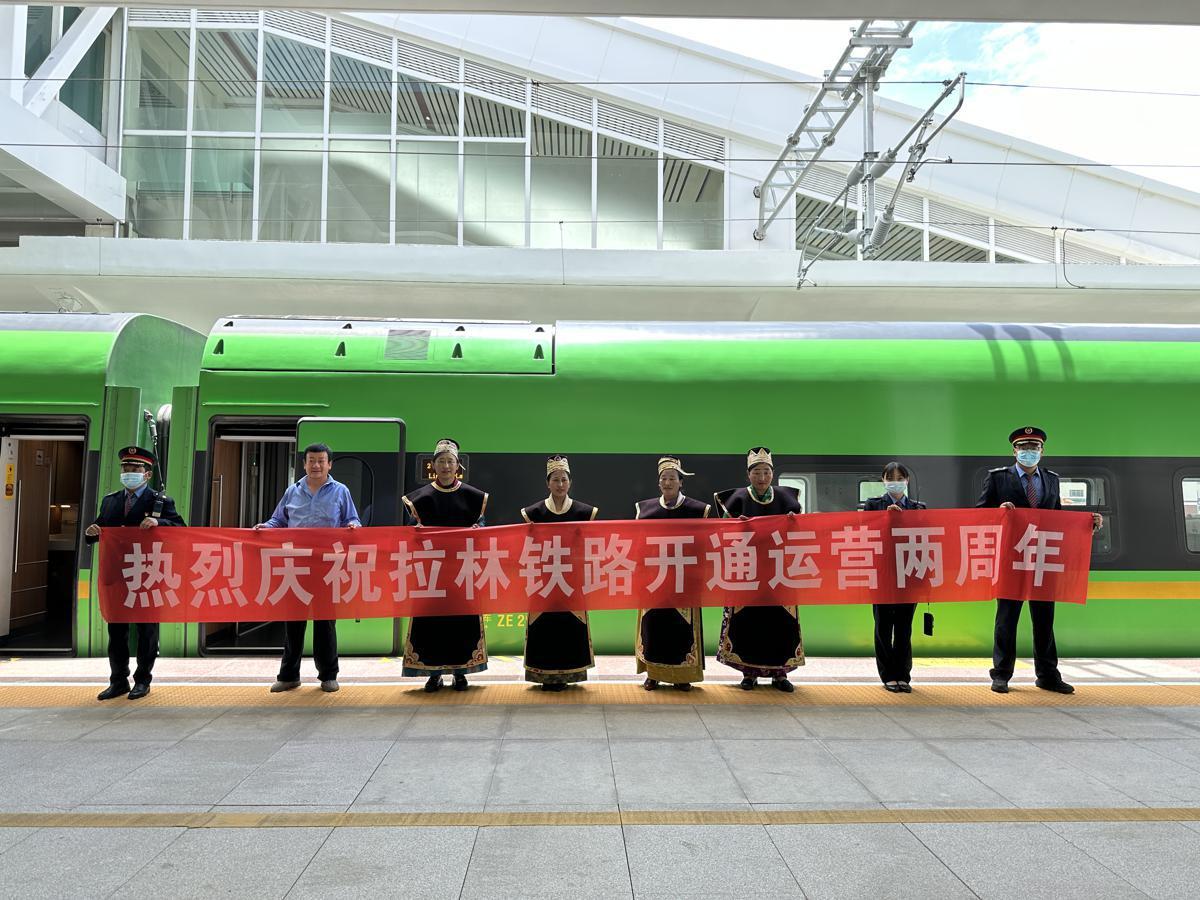 The Lhasa-Nyingchi Railway marked its second anniversary on June 25. [Photo provided to chinadaily.com.cn]
The Lhasa-Nyingchi Railway has transported about 1.82 million passenger trips and hauled more than 410,000 metric tons of cargo since its opening in June 2021, the China Railway Qinghai-Tibet Group said.
June 25 marked the second anniversary of the opening and operation of the Railway, the first electrified line in the autonomous region. Various activities were held in the stations of Lhasa and Nyingchi to mark the event.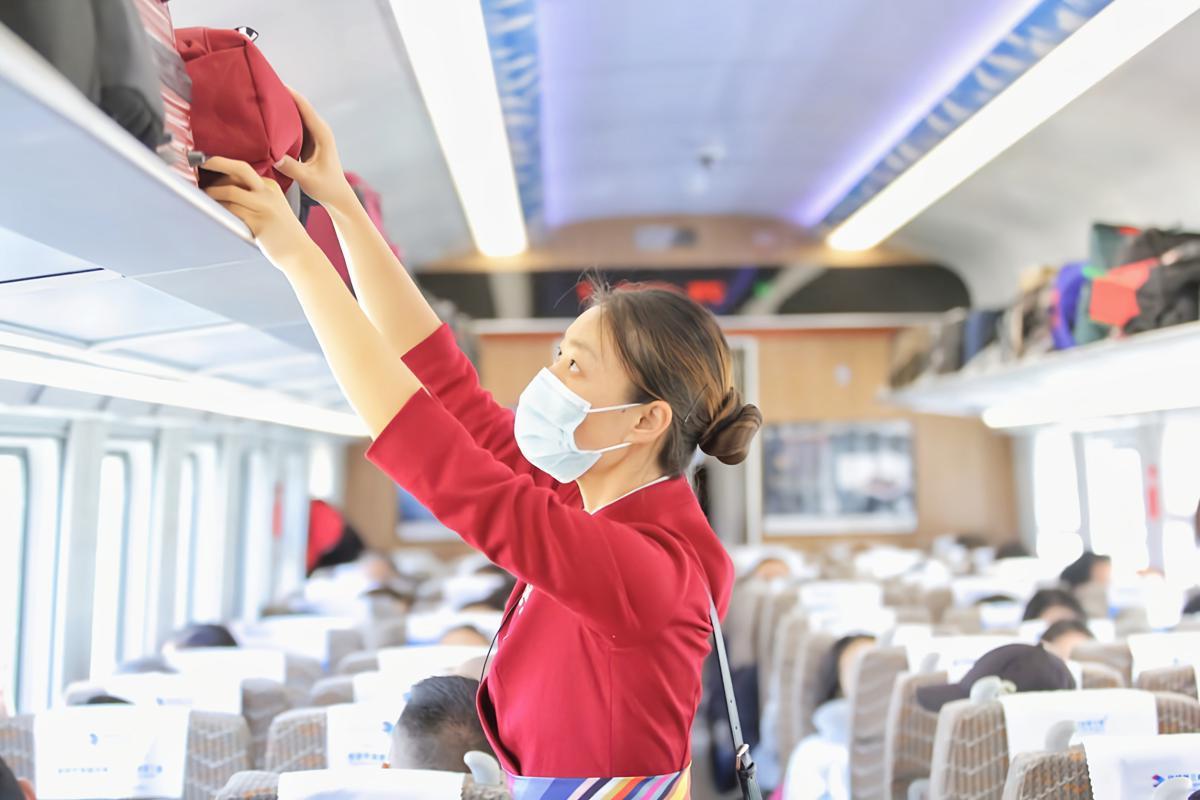 An attendant works on the Lhasa-Nyingchi train. [Photo provided to chinadaily.com.cn]
The opening and operation of the Lhasa-Nyingchi Railway has filled a gap in Tibet's southeastern regions, and reduced the travel distance between nine cities.
Zhu Lianxiang, an official at the Nyingchi Station, said in the past two years the railway company has been closely working with the regional government and education department to meet people's travel needs and provide aid for students traveling during vacations.
"We have been striving for transportation capacity policies and formulating targeted transportation plans, and we have successively arranged special rail trips for students, tourists and migrant workers between the region's cities of Nyingchi, Shigatse and Lhasa," Zhu said.
The Fuxing bullet train is expected to run on the Xining-Golmud section of the Qinghai-Tibet line by July 1. The high-speed train, which on this line can reach a top speed of 160 km per hour, will reduce the travel time between Xining and Golmud by roughly an hour.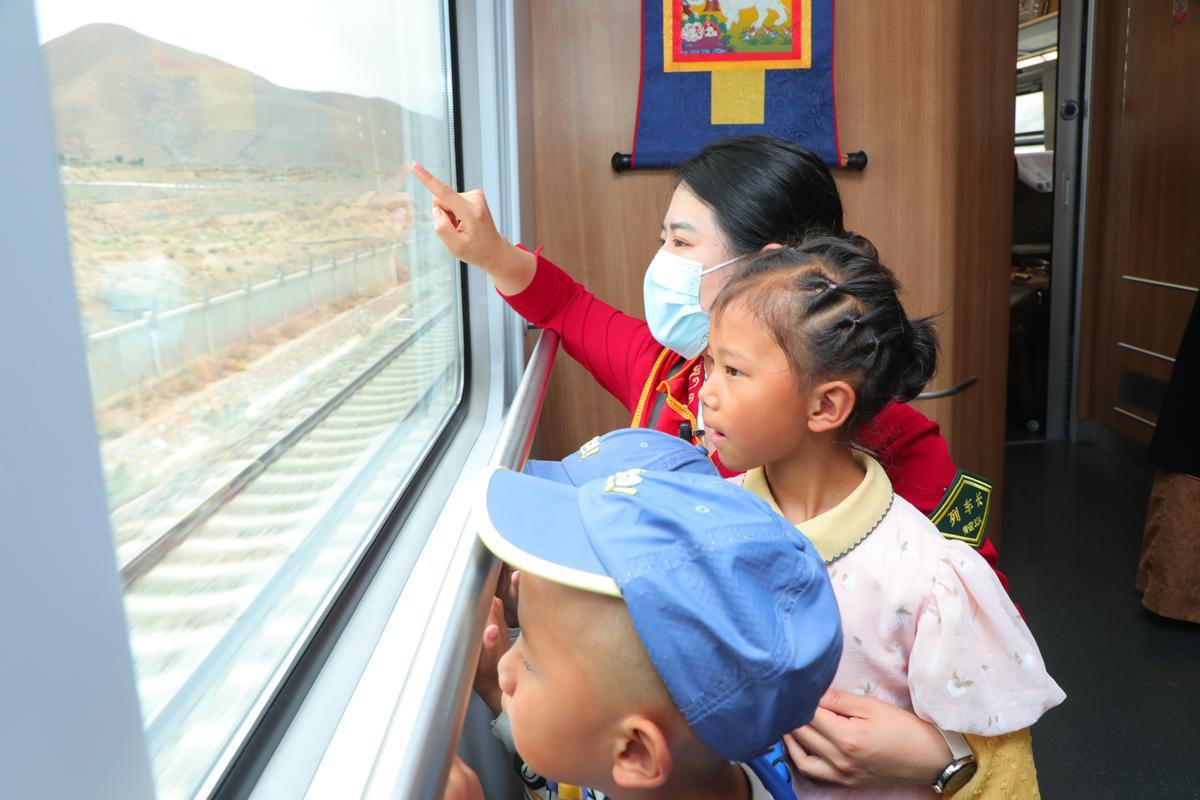 An attendant and passengers view scenery along the Lhasa-Nyingchi Railway. [Photo provided to chinadaily.com.cn]