Rock paintings found in NW China's Qinghai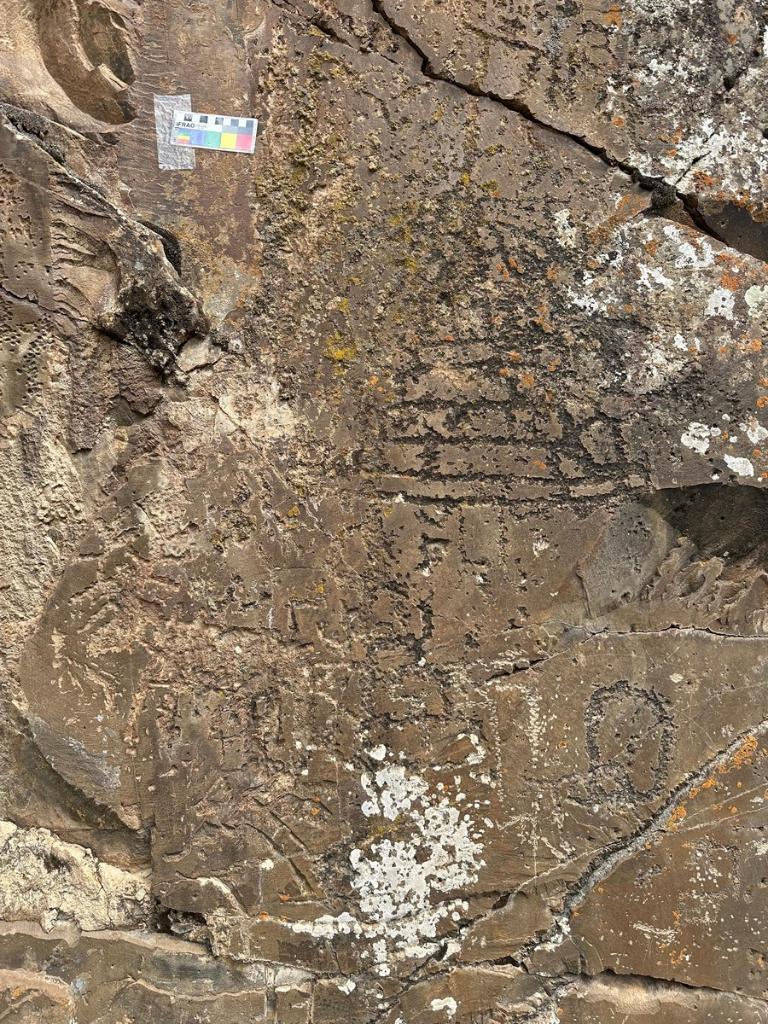 This photo taken on June 26, 2023 shows a rock painting found in the Tongtian River basin in the source area of the Yangtze River in northwest China's Qinghai Province.(Yushu research institute of history and culture/Handout via Xinhua)
XINING, July 3 (Xinhua) -- Three rock painting sites have been found in the Tongtian River basin in the source area of the Yangtze River in northwest China's Qinghai Province, according to the Yushu research institute of history and culture, located in Yushu Tibetan Autonomous Prefecture.
The main stream section of the headwater of the Yangtze River, the Tongtian River is located in Yushu Tibetan Autonomous Prefecture. A total of 59 rock paintings have been found in this area and the earliest paintings date back nearly 3,200 years, said Jamyang Nyima, head of the research institute.
This time, 36 rock paintings have been discovered at an altitude above 3,800 meters. The style of these paintings is nomadic on the northern grasslands.
"Most of the rock paintings found this time consist of plain-style depictions of animal figures. One notable painting featuring yak was also found, and it measures 18 cm in height and 21 cm in width. The yak is depicted facing toward the right, with its front limbs and rear hips represented by paisley motifs. This kind of rock painting is mainly distributed in the middle section of the Tongtian River," Jamyang Nyima said.
The rock paintings in the Tongtian River basin are rich in images. In addition to human figures, there are animal images such as yaks, deer, wolves, tigers, leopards, sheep, dogs, horses and camels, as well as images of two-wheeled vehicles and various other symbols.
Experts believe that the discovery will provide an important basis for the study of the culture at the source of the Yangtze River.