Culture on top of the world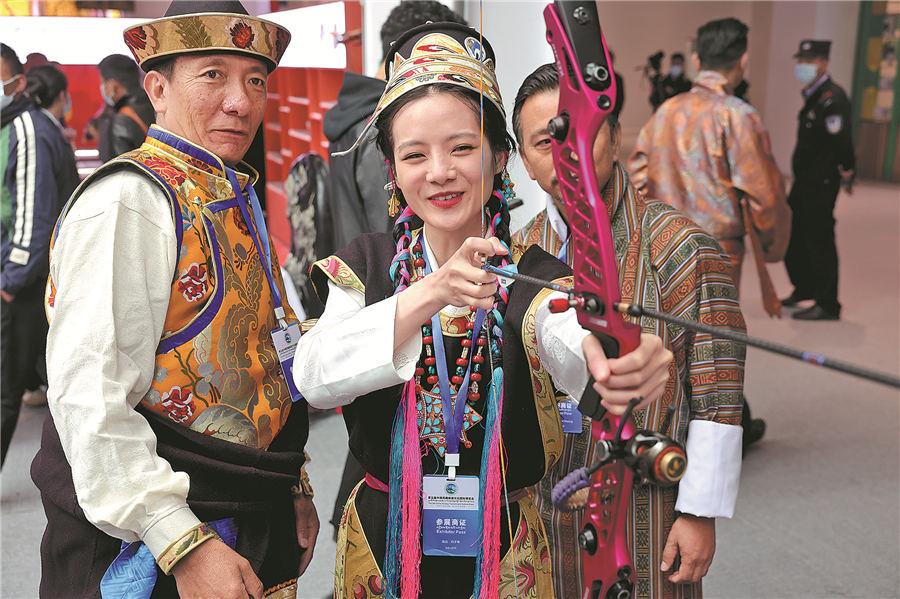 A visitor prepares to unleash an arrow at the 5th China Xizang Tourism and Culture Expo held in Lhasa last month. [Photo by Feng Yongbin/China Daily]
Known as the roof of the world, the Tibet autonomous region has witnessed steady progress in economic and social development.
Promoting its splendid natural sceneries and rich cultural heritage, the 5th China Xizang Tourism and Culture Expo was held from June 16 to 18 in Lhasa, the capital city of Tibet and was attended by 612 companies from home and abroad. Xizang is the name of Tibet in Chinese.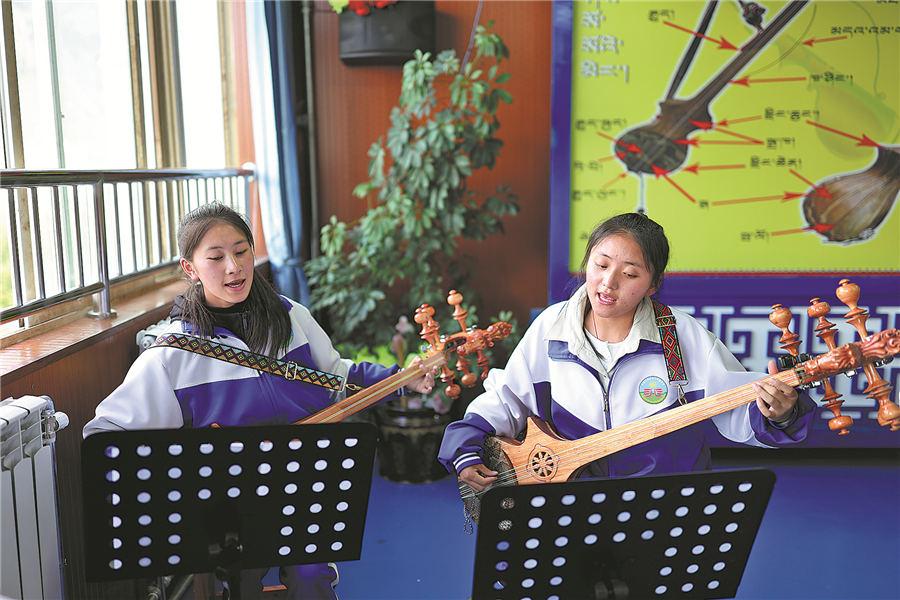 Two teenagers perform at a music class in a middle school in Lhokha city, Tibet autonomous region. [Photo by Feng Yongbin/China Daily]
"This international tourism and cultural expo aims to build a professional and international exhibition platform to showcase the beauty of Tibet's ecology, culture, history and the new achievements of socialism modernization of the region," Hu Heping, minister of culture and tourism, said in addressing the opening ceremony of the expo.
Hosted by the Ministry of Culture and Tourism and the government of Tibet autonomous region, various activities during the event were launched including a keynote forum and a tourism marketing promotion conference.
Saleswomen from Nyingchi city, Tibet, promote agricultural products through a livestream. [Photo by Feng Yongbin/China Daily]
At the event, six scenic counties — Markham, Bomi, Metog, Tsona, Dingri and Burang — were highlighted, offering a diverse range of natural wonders in the region, such as snowcapped mountains, vast grasslands, deserts, lakes, canyons and glaciers.
All are along the national highway G219, the longest such route in the country, spanning more than 10,000 kilometers.
Tibet welcomed 288.4 million visitors from home and abroad from 2012 to 2022, generating tourism revenue of nearly 375.3 billion yuan ($52.41 billion).
Traditional Tibetan clothing is confidently displayed by a young model on the expo catwalk in front of an appreciative audience. [Photo by Feng Yongbin/China Daily]
With an average altitude of more than 4,000 meters above sea level, the region has a population of 3.64 million. Its GDP exceeded 213 billion yuan last year and the per capita disposable income of urban and rural residents reached 48,753 yuan and 18,209 yuan last year, respectively.
Since 1994, the central government has been implementing a special aid program for Tibet to help boost the region's social and economic development.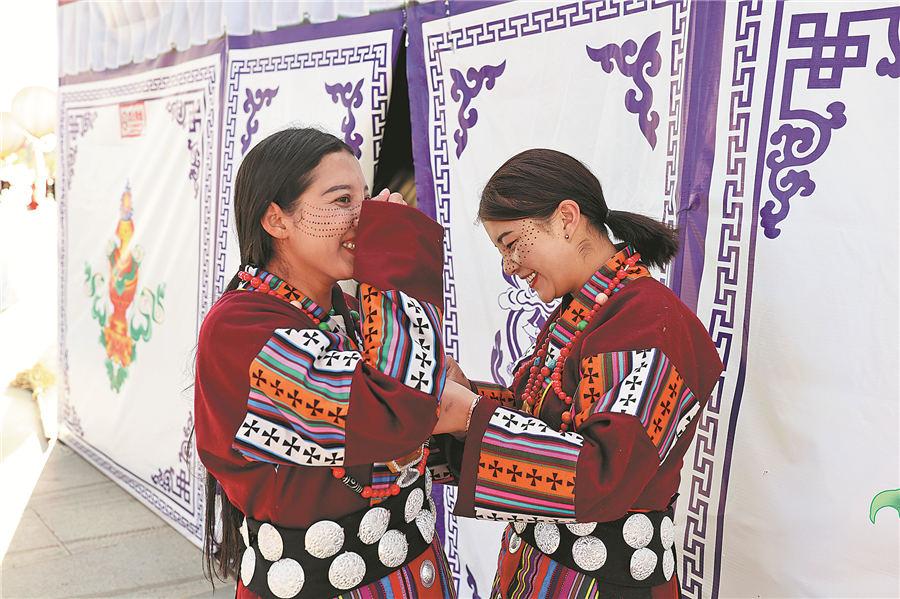 Last-minute checks are carried out before performers take to the stage at the expo's opening ceremony on June 16. [Photo by Feng Yongbin/China Daily]