Exhibition shows Tibet's steady march of progress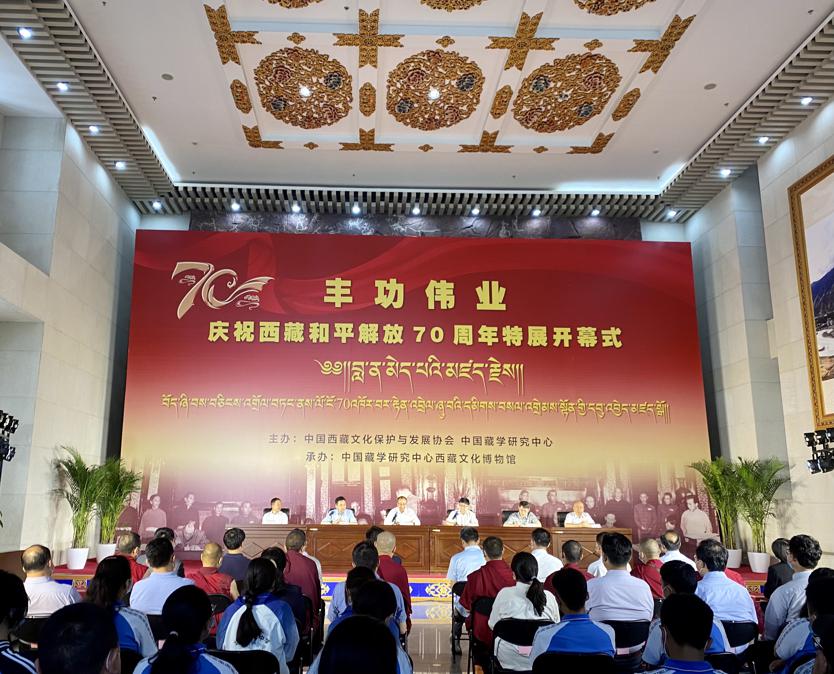 In the runup to the 100th anniversary of the founding of the Communist Party of China, an exhibition reviewing the dramatic decades long changes and achievements of the Tibet autonomous region kicked off in Beijing on Tuesday.
The exhibition — presented at the Museum of Tibetan Culture — displayed the region's best practices in economic, social, cultural and ecological civilization fields over the past 70 years since the region's peaceful liberation in 1951.
The exhibition, titled Great Achievements, displays more than 350 pictures, along with 61 precious objects and documents that show the historic changes and improvements in the region over the decades. It also uses virtual reality and other technology to make the exhibition interactive.
Chen Zongrong, Party secretary at the China Tibetology Research Center, said at the opening on Tuesday morning that the 70-year history of Tibet since its liberation is a special and important part of the centennial history of the Communist Party of China, noting that it has prepared the exhibition for more than half a year.
Sita, vice-chairman of China Association for Preservation and Development of Tibetan Culture, said that over the past seven decades people of all ethnic groups in Tibet have created a happier and better life and written a new chapter of prosperity and progress.
"The 70 years have seen the region increase productivity and rapidly improve the livelihoods of all ethnic groups," he said.
Next, the museum will present the exhibition online after digitalizing all exhibits.
More than 100 people attended the opening ceremony on Tuesday morning.