Have you tried the Tibetan input method on your phone?
Have you ever wondered why in recent years, more and more computers, tablets, mobile phones, and other electronic devices can support Tibetan input methods?
Tashi Tsering, a researcher of the China Tibetology Research Center

The home page of the Tibetan Document Resource Data Center

The world's first Tibetan website page.

With the development of communication technology, Tibetan language has needed to adapt to the popularization and updating of mobile terminals such as mobile phones. Led by Tashi Tsering, a group of people has developed the Qomolangma series of Tibetan fonts with 17 different styles.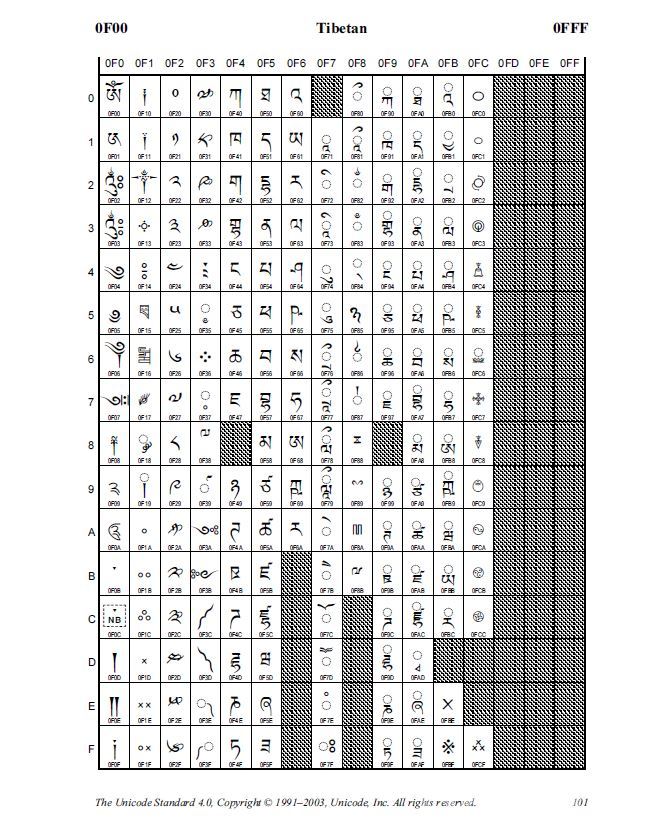 A schematic diagram of the international standard for Tibetan coding.

The Qomolangma-Urgyen Saqiong Tibetan font.

The Qomolangma -Tibetan seal font.

From 2007 to 2010, the China Tibetology Research Center launched 10 Qomolangma fonts based on national and international coding standards. There are 17 different styles of the font, including Dunhuang style based on the Dunhuang Tibetan manuscripts, and the engraved style based on the Drepung Monastery scripture collection.
The Qomolangma fonts on the Android phone interface.

"In the past, the development of Tibetan software was mainly applied to computer desktop systems, such as the Windows operation system and the Macintosh Apple operating system. In the past 10 years, with the popularity of mobile phones, Tibetan software for mobile terminals has also been development," Tashi Tsering said. He said that since2015, the China Tibetology Research Center has
begun to promote the application of Tibetan software on mobile terminals, especially domestic mobile phones based on national standards. Referring to existing user experience, a Tibetan input keyboard has been designed for Huawei mobile phones, which launched mobile phones with its own Tibetan input method in 2017.