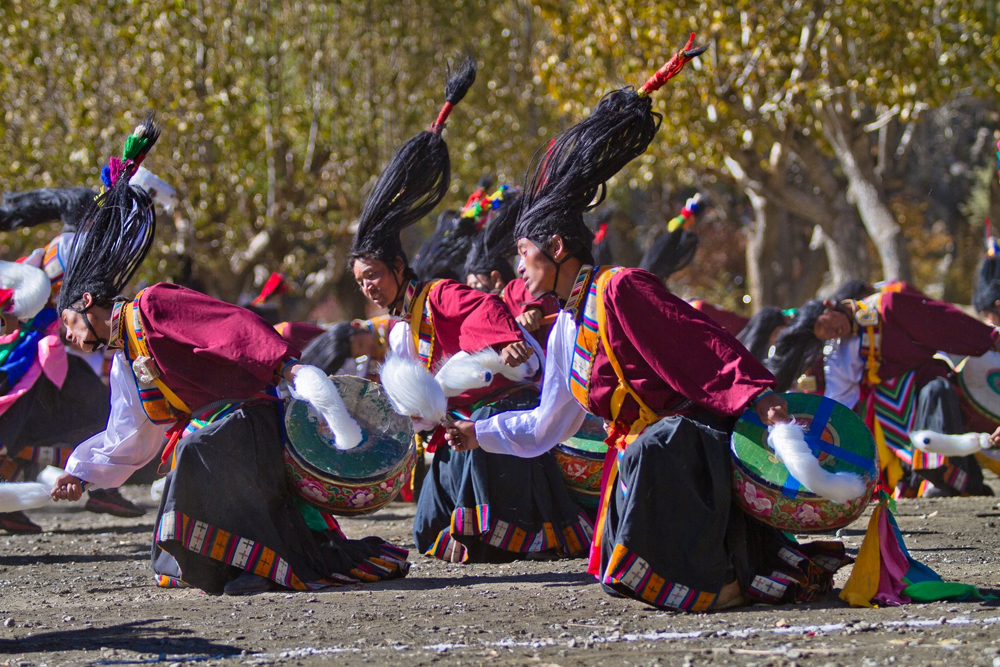 [Photo/Xinhua]
At the special invitation of CCTV, Tibet's "Jiuhe Zhuo Dance" was recorded at Marvelous Legends, an original large-scale cultural experience documentary program on CCTV-4, during December 26-29, 2016, according to Sangten, head of culture center, Chongye County, Lhoka, Tibet.
The "Jiuhe Zhuo Dance" program will display the charm of Chinese intangible cultural heritage, with the concept that "the intangible cultural heritage needs warm touch of your hands to survive and thrive."
The program will be aired at the prime time of CCTV-4, during the Spring Festival, which falls on Jan. 28 to Feb. 6 this year.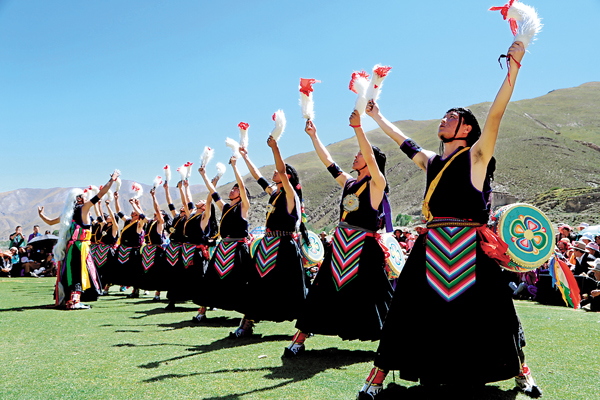 [Photo/China Tibet News]
Zhuo Dance is called Waist Drum Dance in Tibetan, usually performed at the opening and closing ceremonies of the major festival activities.
As a special art of Tibetan traditional dances and one of the oldest traditional dances existing today, it has a history of over 1,300 years.
Jiuhe Zhuo Dance is originated from Jiuhe village, Chongye County, Lhoka, Tibet. The dance was divided into twelve sections at its initial time and some of which were choreographed by imitating animal movements, according to historical data.
In addition, Jiuhe Zhuo Dance, differs from the Zhuo Dances in other parts of Tibet in that each section has different contents, which reveals Tibetan peoples' enthusiasm, hospitability, generosity and the persistence and pursuit of life. People can directly feel the inspiring momentum and ardent atmosphere.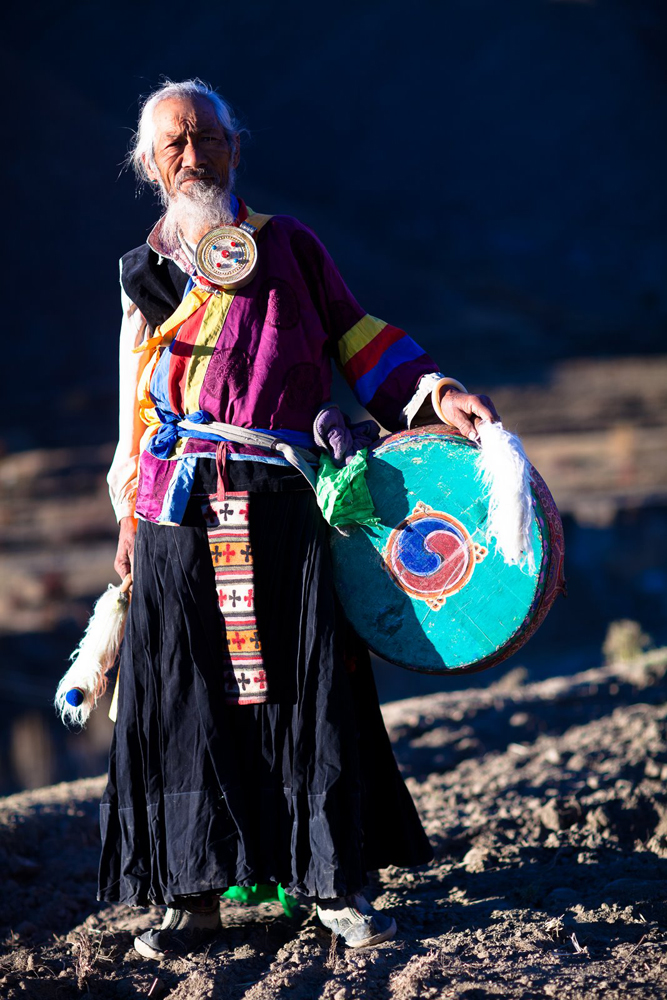 [Photo/Xinhua]
All 22 dancers, attending the recording in Beijing, are from Jiuhe village, among whom was the 81-year-old Nyima Wangchug, the inheritor of Jiuhe Zhuo Dance.
He began learning Zhuo Dance at the age of 13 and became a dancer at 19. Today, Nyima is engaged by the local government as the teacher to pass Zhuo Dance down and train the successors.
Twelve-year-old Tsering Dondrup, the youngest performer of the team, is very excited to record the program with his grandfather Nyima to Beijing.
He says, "In learning Zhuo Dance, the most important thing is perseverance. But few young people insist on learning a folk art nowadays."
His greatest wish is to study hard and enter an art school in Beijing, so as to inherit the endangered Jiuhe Zhuo dance.
In 2011, Auspicious Drum Rhyme, Jiuhe Zhuo Dance program was performed at CCTV's gala of the Lantern Festival, and showed the elegant nature of the ancient dance to hundreds of millions people.
In 2014, Jiuhe Zhuo Dance was successfully inscribed on the National Representative List of Intangible Cultural Heritage, with Nyima Wangchug as its representative inheritor.