Changes in Gamtog Village
"More and more tourists are driving or cycling to Tibet. From May to October every year, many people come to my family hotel to stay. The hotel business is getting better and better. Now my hotel's annual income can reach 20,000-30,000 yuan (3102-4653 US dollars)," Nyima Tsering said. The living environment is better, there are more tourists, more people are opening family hotels, and the villagers are getting richer and richer. 70 years have passed, and Gamtog Village has ushered in vigorous and rapid development changes.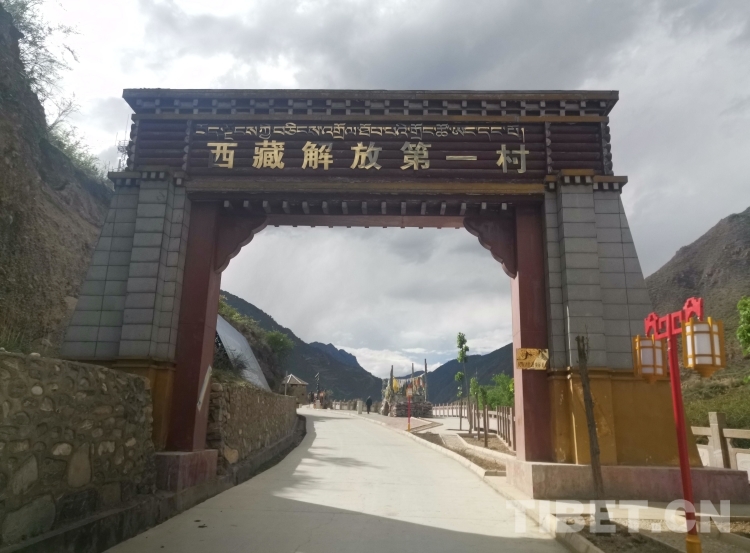 Gamtog village, located on the banks of the Jinsha River along National Highway 317 in Gyamda County, Chamdo, Tibet, is the first village after entering Tibet from Sichuan and the first village in Tibet that was liberated. The village is rich in natural landscapes with high mountains and deep valleys. There are national-level rare protected animals such as bears, deer, and snow leopards, as well as precious tree species such as red bean pine and spruce. In November 2018, Gamtog Village won the honorary title of National Ecological Cultural Village.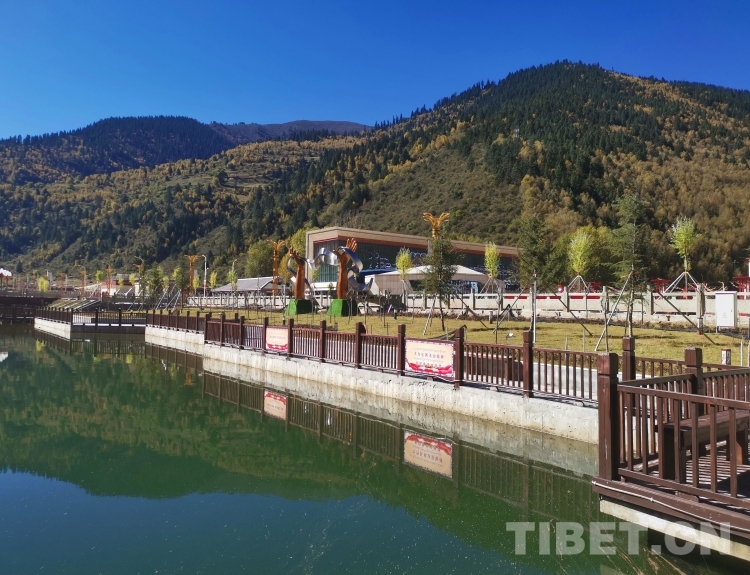 A corner of an artificial lake in Gamtog Village.
On the bank of the Jinsha River, "Tibet" on the opposite cliff is impressively visible.
Nyima Tsering's Family Hotel