Potala Palace to resume peak season ticket price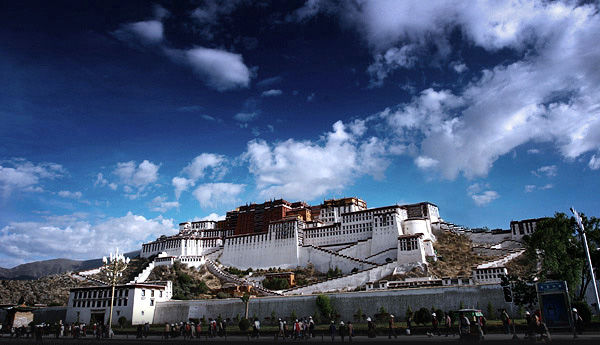 The Potala Palace management office has announced that starting from May 1, peak season ticket pricing will be in effect. The ticket price will change from the off season price of 100 yuan/person to 200 yuan/person.
Ticket prices for the Potala Palace are different for the off and peak seasons. The peak season runs from May 1 through October 31 and the off season lasts from November 1 through April 30. Fulltime students who are undergraduate or younger, disabled persons, servicemen, teachers, seniors who are 60-years-old or above could use their IDs for half price. Kids under 1.2 meters are admitted for free.
The Potala Palace has a history of more than 1,300 years. As an architectural wonder, it combines a royal palace with castles and temples. Widely acclaimed as "pearl on the roof of the world," the Potala Palace was designated as a national cultural preservation site in 1961. In 1994, it was listed into the world intangible cultural heritages. In 2015, around 900 thousand tourists visited the Potala Palace.
Note: one US dollar ≈ 6.2 yuan