A visit to Tibet Buddhism Academy
The Tibet Buddhism Academy in Nyethang Township of Qushui County in Lhasa, Tibet, is a higher-learning institution for Tibetan Buddhism. The academy has senior monks and students from all five branches of Tibetan Buddhism.
The academy learns teaching methods from the High-level Tibetan Buddhism College of China in combining modern academy teaching with traditional monastery teaching. It has three departments, including school of Tantric Buddhism, school of Exotoric Buddhism and school of Living Buddha.
In 2011, when the academy was rebuilt, the "Youth Living Buddha Class" was decided to set up to train Living Buddhas under the age of 16. Up to now, there are currently six Living Buddhas who are learning Buddhist theories as well as taking the nine-year compulsory education program.
Students at the academy are from various monasteries in Tibet. In addition to the Buddhist curriculum, they also have classes in law and cultural studies.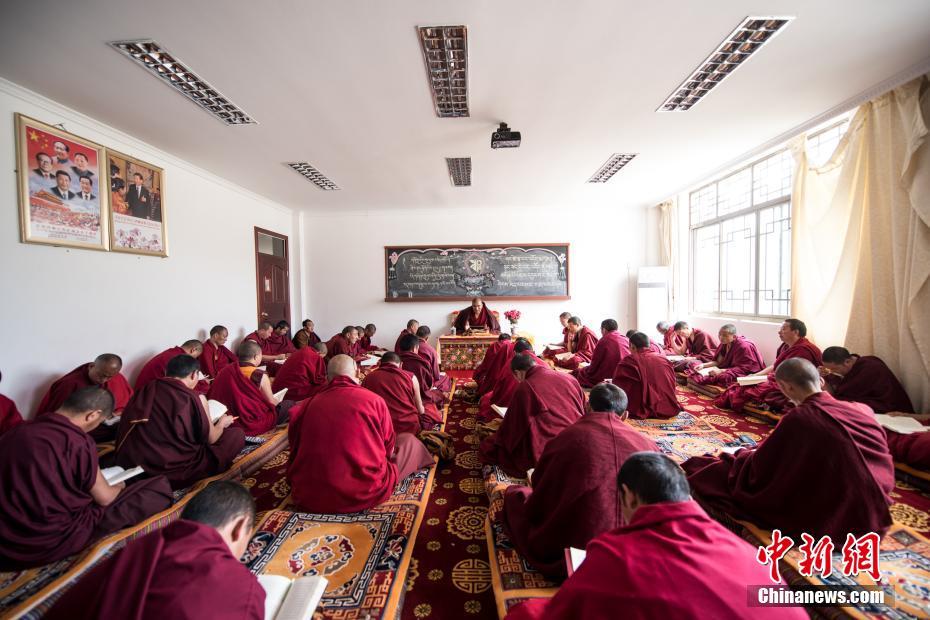 The academy is built in a traditional Tibetan architecture style. In the middle of the campus sits the main hall in a mandala design.
Students in class in the Tibet Buddhism Academy
Students leaving the main hall of the Tibet Buddhism Academy after a full day of studies
A youth Living Buddhas is being interviewed by a journalist with ChinaNews.com.