Snapshots of Buddha-show ceremony in Qinghai
The annual Buddha-show ceremony was held in Tongren County, Huangnan Tibetan Autonomous Prefecture of Qinghai province on February 2.
Early in the morning, the local people dressed themselves up and hurried to the ceremony site to recite prayers for health, happiness and good luck.
The Buddha-show Festival, celebrated by Tibetan people, is a traditional religious festival, when canvas paintings of Buddha or embroideries of Buddha are shown on hillsides for believers to appreciate and pray.
Located in the southeast of Qinghai, the Tongren County is the source of "Regong Art", which is famous for its Thangka painting, barbola as well as carving and moulding.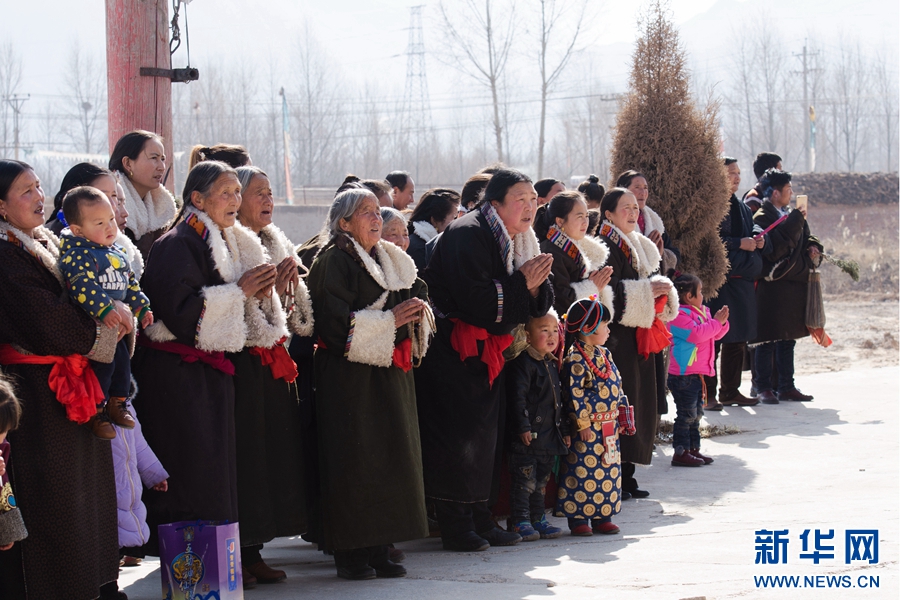 Believers praying for blessings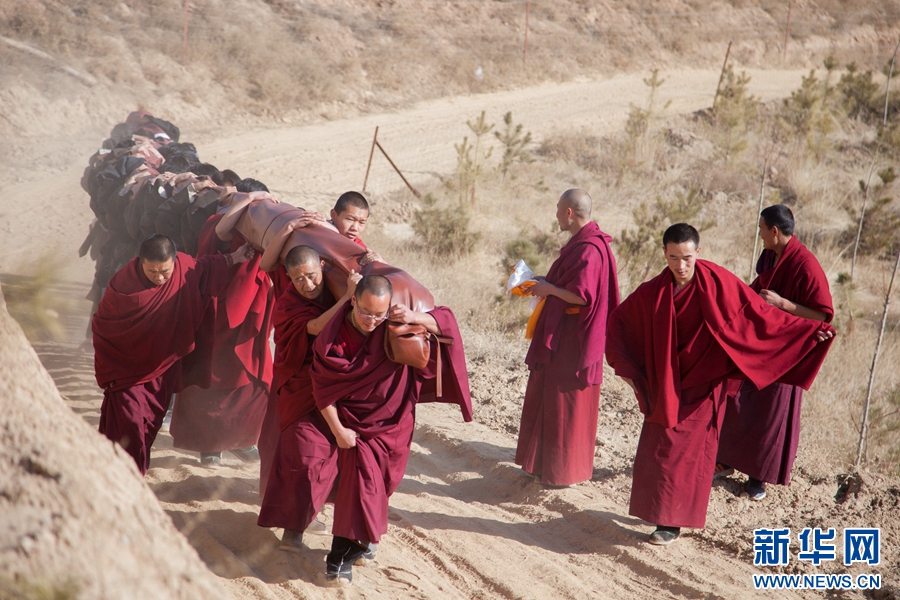 Carrying the Buddha uphill to the mountain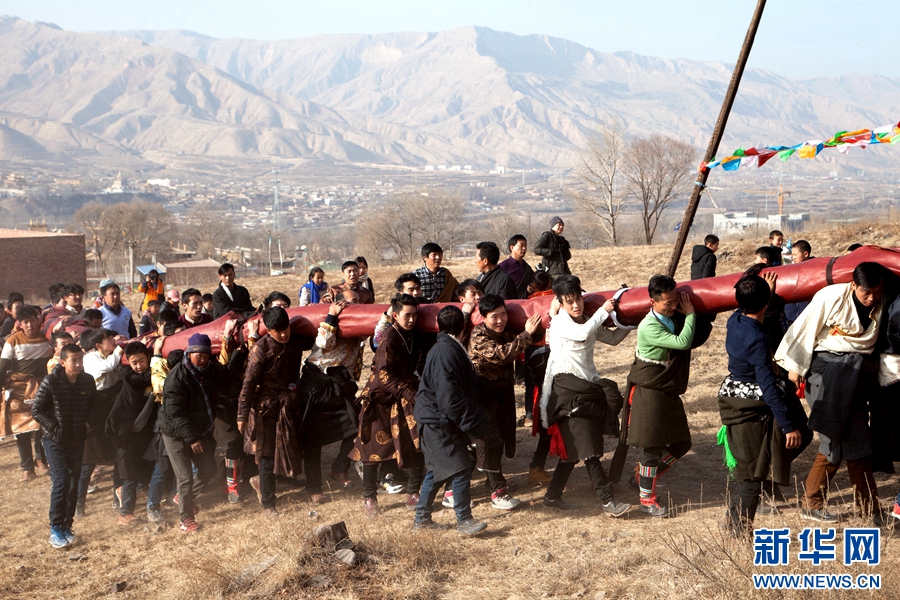 Carrying the Buddha uphill to the mountain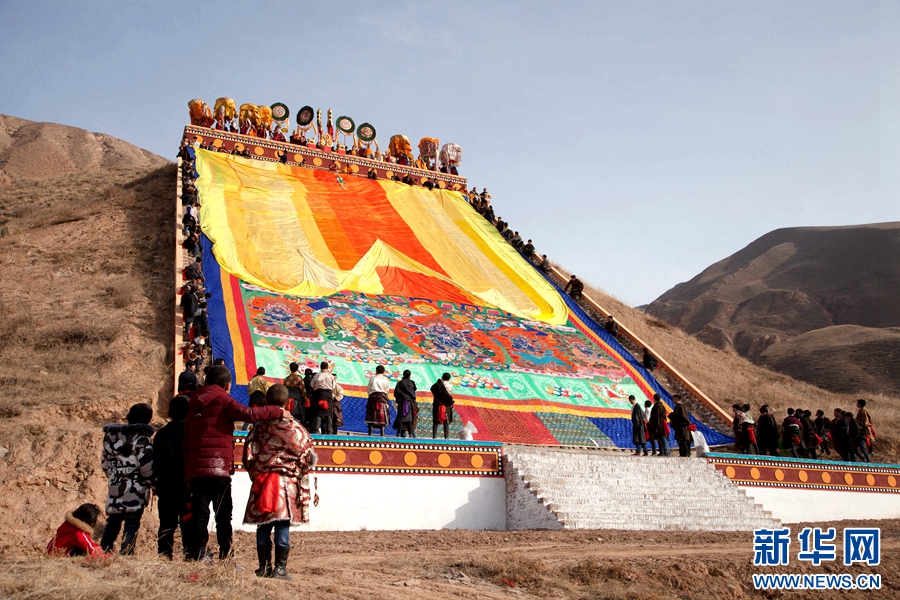 Buddha-show ceremony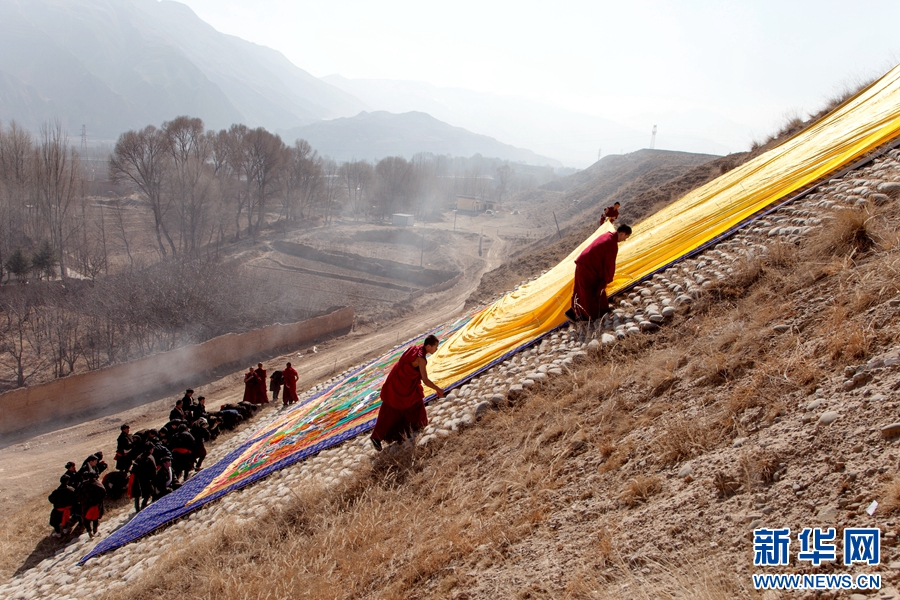 Buddha-show ceremony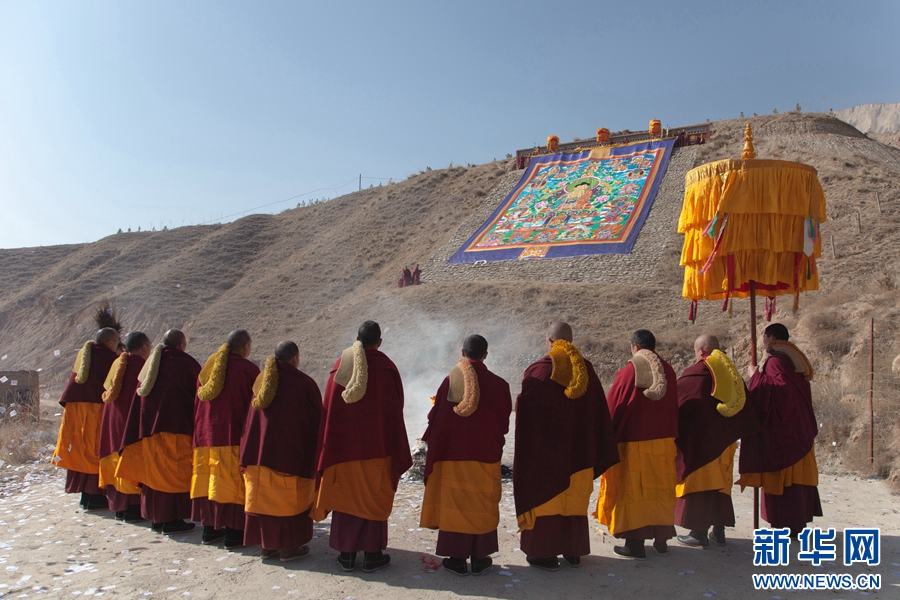 Buddha-show ceremony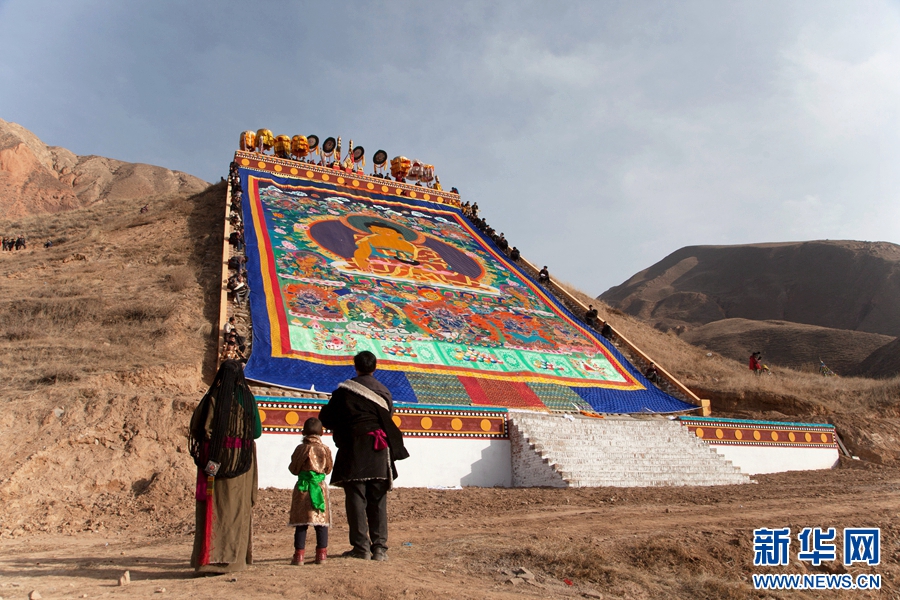 Buddha-show ceremony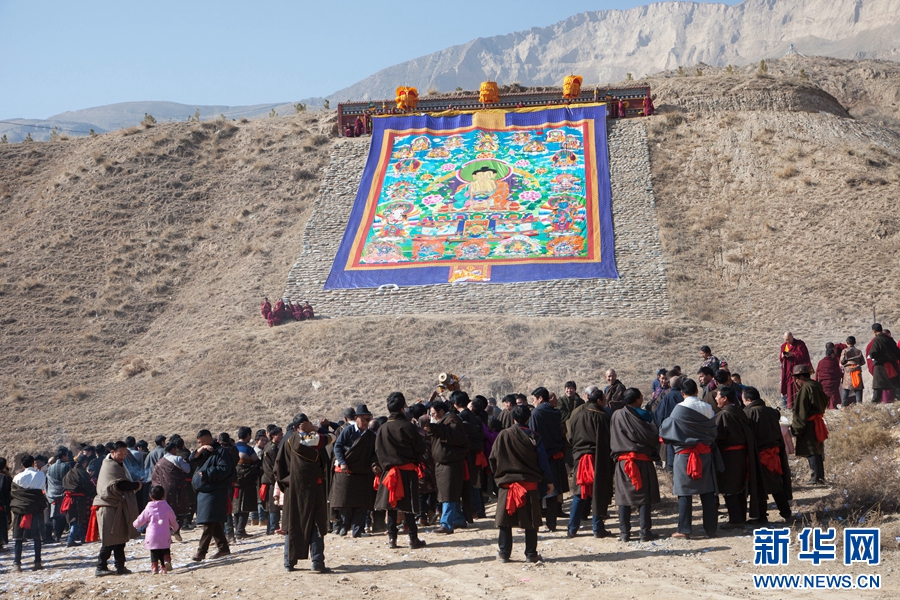 Buddha-show ceremony